I love running races.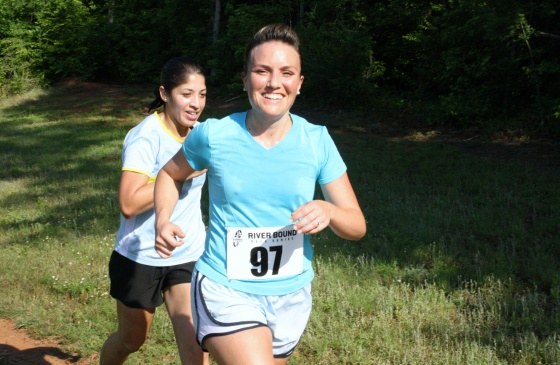 I love the way I feel after a race, knowing that I've given it all I've got.
I love how races make me push myself out of my comfort zone.
I also love that some races donate their proceeds to a charity.  I can feel good about spending my money on these races because my race fee is going to benefit someone in need.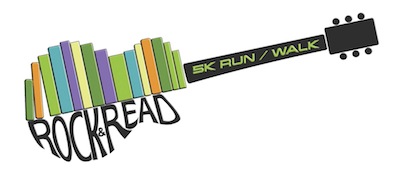 I was recently asked to participate in the Rock and Read 5K.  The proceeds of this Charlotte race will benefit the 2011 Friends of the Library's effort to fundraise for book collections at the Charlotte Mecklenburg Public Library.  There is also a 1-Mile Fun Run and a Kid Dash.
Here's a description of the race:
Once again you will enjoy music at every mile of the race and a festival atmosphere following the event in front of one of our finest library branches.  After finishing the race, please join us for a wide array of entertainment including live music, food, drinks, beer and mimosas.  Please invite friends and family to support you during and after the race.  With bands at every mile, a great cause to support, and activities for every age group, what are you waiting for?  It's time to Rock & Read!
Here's the gist: Books + food + beer + live music + running = a good time.
As someone who has been in love with reading since a very early age, I am very excited to participate in this race.  I was one of those really cool kids who checked out the maximum number of books allowed then locked myself in my room to read, rather than play outside.
Things haven't changed much.  I still use the Char-Meck library A LOT and also give financially to the library on a regular basis.
Hey, you call them late fees, I call them charitable contributions.  Tomato, to-mah- to.
Now here comes the fun part, because what's more fun than free?
I have been given two free passes to the Rock and Read 5K – one for me and one for a reader. Yippee!
All you have to do is, leave a comment telling me you want to run the Rock and Read 5K.  I'll pick a winner this Saturday.
Good luck and happy racing! 🙂