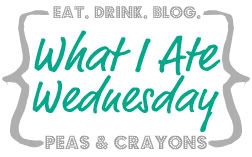 Look at me, remembering to take photos of my food and all.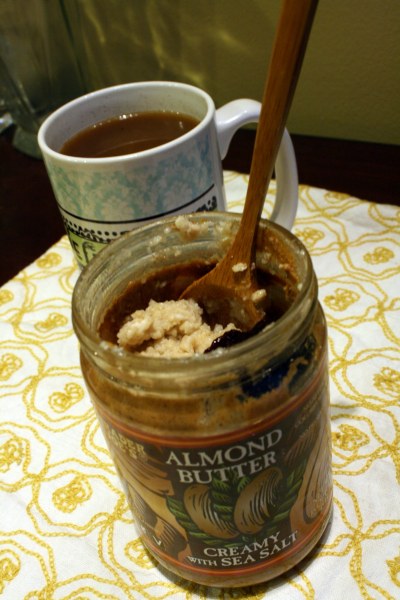 Breakfast –
Oats in a jar.
Specifically, 1/2 cup oat bran with 1/2 sliced banana, 1/4 cup of egg whites (mixed in while cooking), 1 Tbsp. Crofter's jam, and the best part: almond butter residue.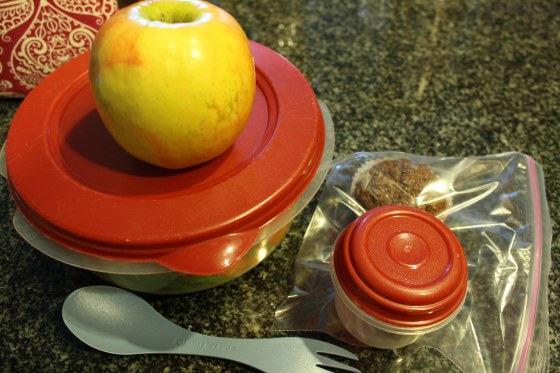 Lunch and afternoon snack all packed up and ready to go to work with me.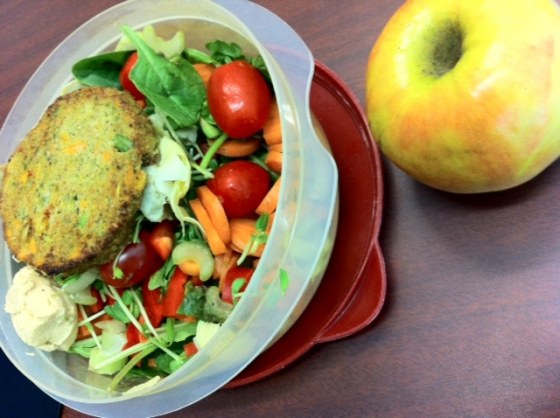 Lunch –
A GI-normous salad of: spinach, arugula, cherry tomatoes, carrots, pea shoots, celery, artichoke hearts, red bell pepper, garlic hummus, and a Dr. Praeger's California Veggie Burger, as well as a Pink Lady apple for sweet ending.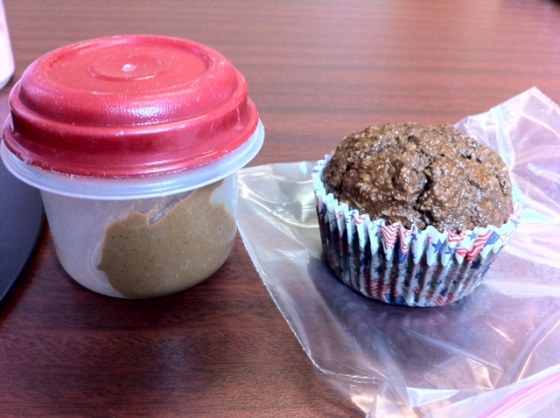 Afternoon snack – 
A chocolate protein plus homemade sunflower seed butter.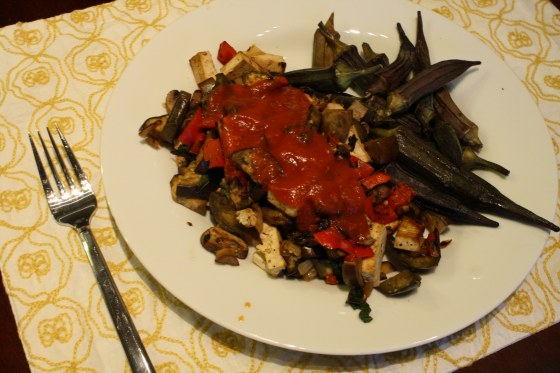 Dinner – 
A massive amount of veggies incorporated into a tofu stirfry: eggplant, red bell pepper, onion, mushrooms, fresh basil, tofu, salt and pepper.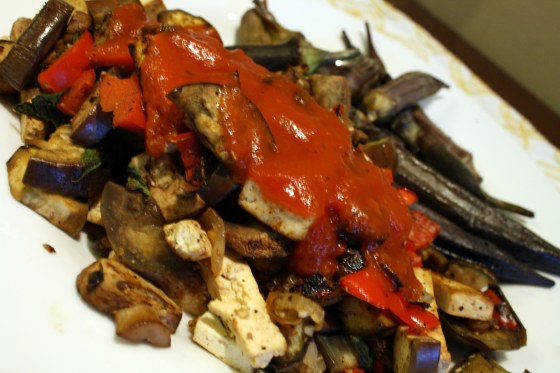 I topped the whole thing with marinara and paired it with a side of roasted red okra.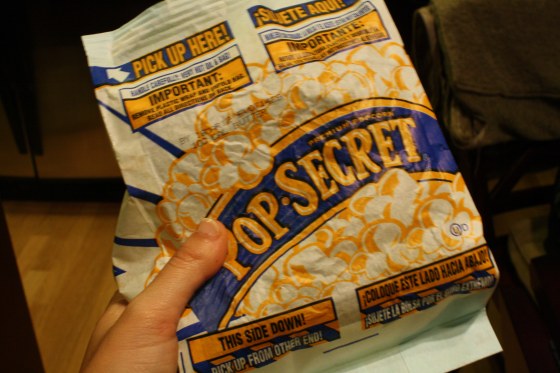 Dessert was a bag of 100 calorie Pop-Secret and hot chocolate made with almond milk, unsweetened cocoa powder, and NuNatural's Stevia.
Brad picked this popcorn up at the store, per my request.  When he got home he informed me that when he read the label of the first popcorn he picked up it had hydrogenated corn oil in the ingredient list, so he found one that did not.  I was so proud! 🙂  I've turned him into a label reader, for sure.
Have you influenced anyone in your life to be a label reader or recently became a label reader yourself?