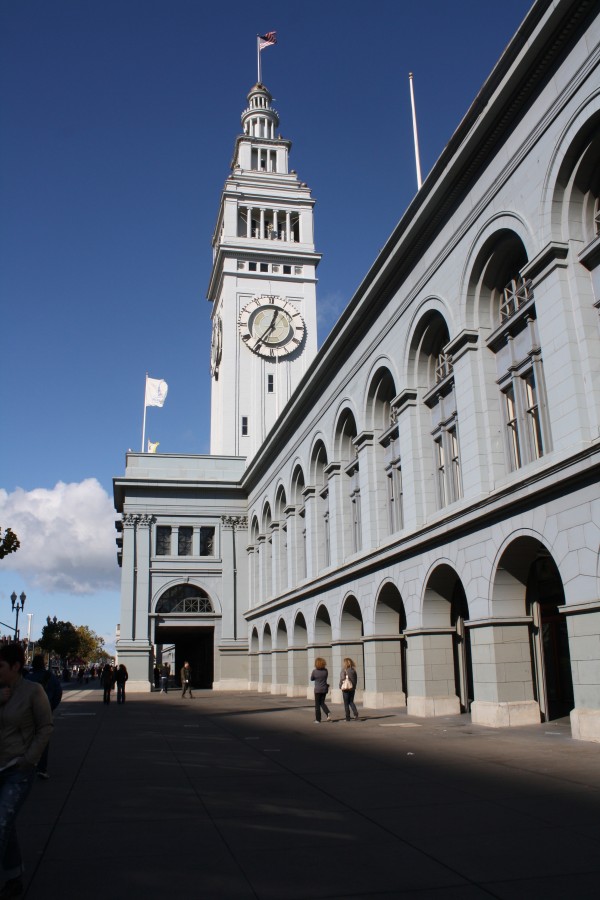 The Ferry Building is this gorgeous blue gray structure on the water in the Embarcadero neighborhood in San Francisco that used to be the destination for all who traveled to the city via train or ferry.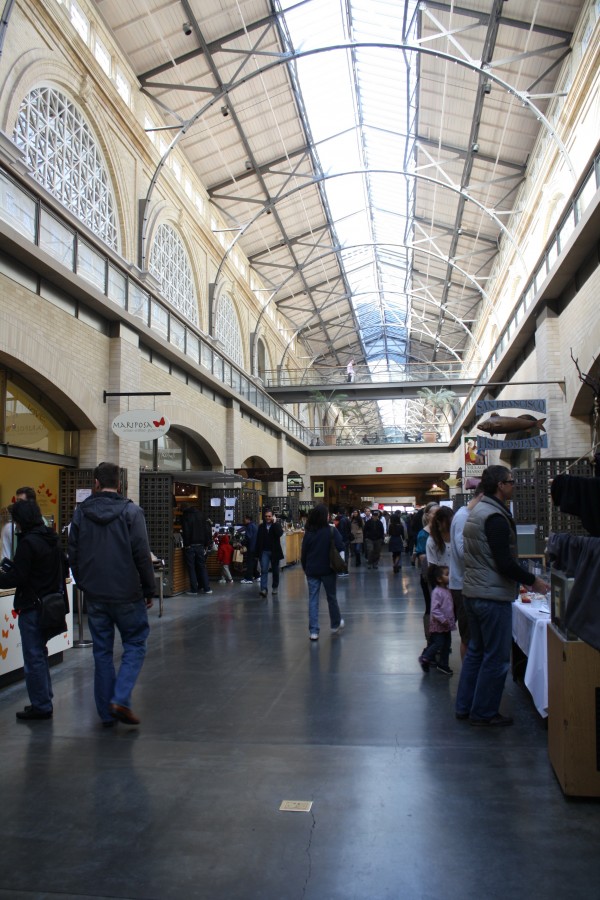 Now it serves as a marketplace to showcase local San Francisco food and farms, as well as the diverse cultures represented in the city's food scene.
After checking out of our hotel in San Francisco, we stuck our bags in our rental car and walked about 25 minutes until we reached the historical building.  I was told by a Twitter follower that this market was a wonderful place for lunch because it had so many different food purveyors — I was sure to find something I would like.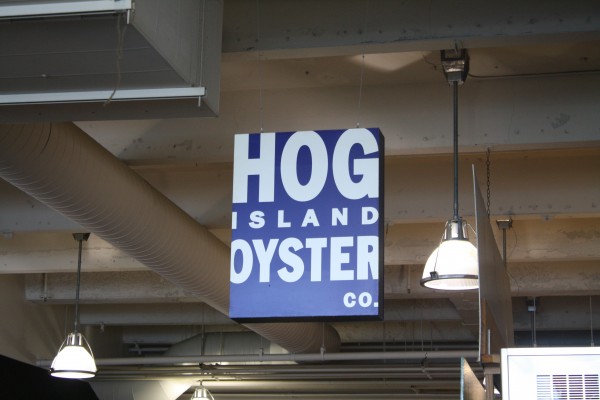 Anytime I'm on the coast, I start salivating for seafood because it's so much fresher than anywhere else. Brad and I walked around for a bit and then found ourself at Hog Island Oyster Co.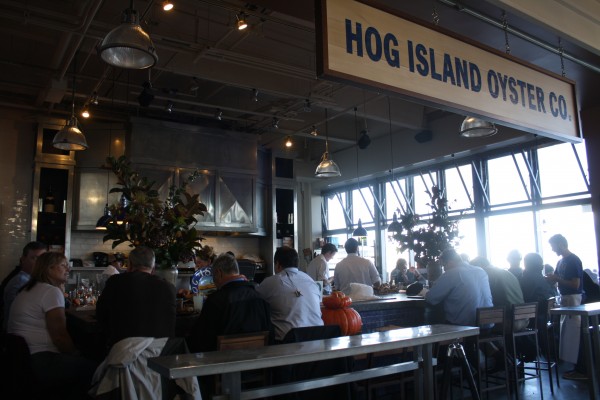 Business was booming and we thought the wait would be a little while, which we were willing to deal with for fresh oysters.  We were pleasantly surprised when the host was able to sit us within five minutes.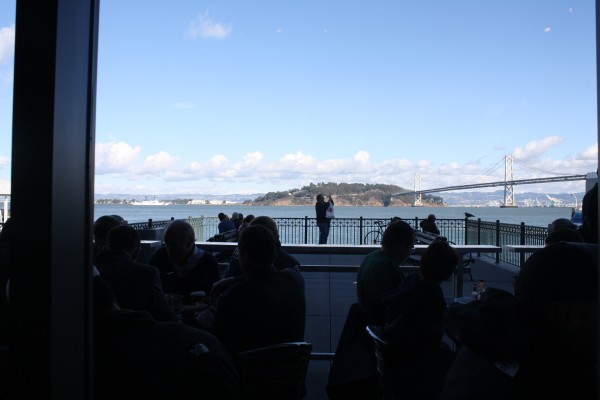 We sat near the window, which looked out onto the water.  It was an absolutely gorgeous day — just a bit chilly with a clear sky and a smattering of white cotton ball clouds.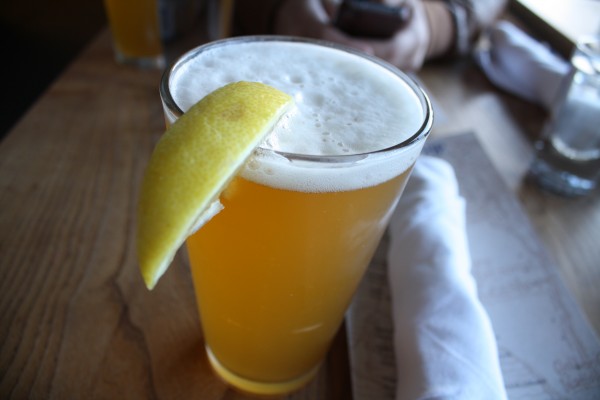 I ordered a Blue Star Great American Wheat Beer from North Coast Brewing Company.
It was similar to a Blue Moon, which is also a wheat beer, only it is less sweet, but still citrus-y, but not orangey.  The beer was refreshing and just right for seafood.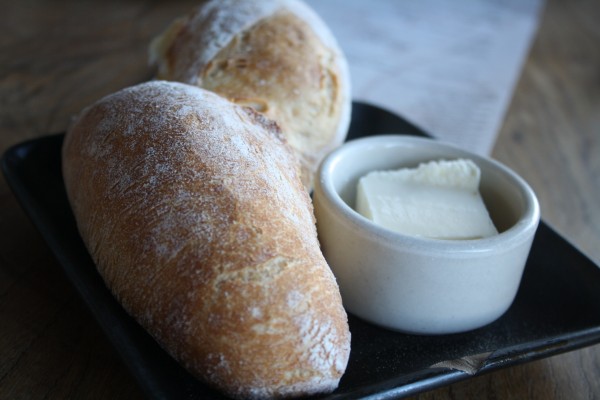 Our waiter served us rolls that were chewy and crusty on the outside, but lighter inside. They were perfection with a pat of butter.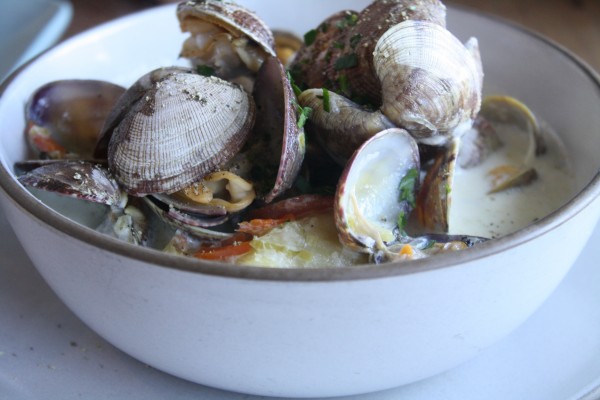 The cool day put Brad and I in the mood for something hot and comforting so we both ordered soups.
Brad ordered a seafood chowder, chock full of little clams.
Manila clams with aromatic vegetables, bacon, potatoes, and cream.
I had a few bites and found it creamy and delicious with the chewy clams.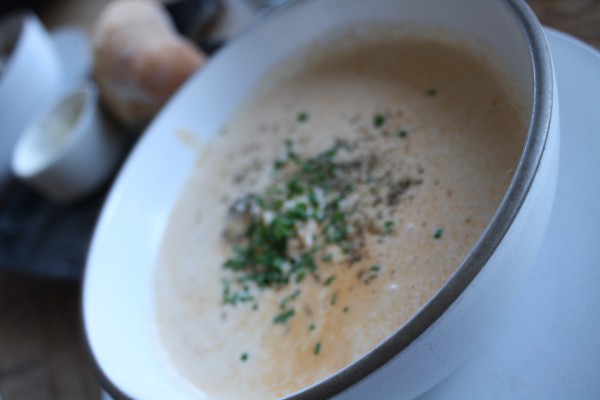 I myself had my eye on the oyster stew.
Local oysters and their liqueur, shallots, chipotle butter and cream with cracked black pepper and chive.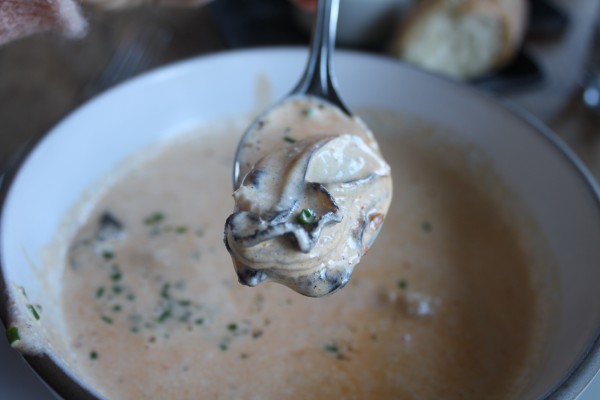 The stew had five enormous oysters bathing in a luscious creamy concoction with just a hint of chipotle pepper that added just a bit of depth in flavor, but no heat.
Did I say this was creamy?  It bears repeating.  The cream and butter were so filling, I barely could eat any dinner, despite the fact that this was a generous but not enormous bowl and I couldn't even finish it.
Worth. every. bite.
Word to the wise — save some of that crusty bread for drowning in your creamy broth. Heaven, I tell you.