Our second day of wine tasting started out in Santa Rosa, closer to our hotel.  Our hotel was basic and nice enough.  We had waited until the very last minute to find a place to stay which is not the best idea in the mist of the busiest  season for California wine tasting.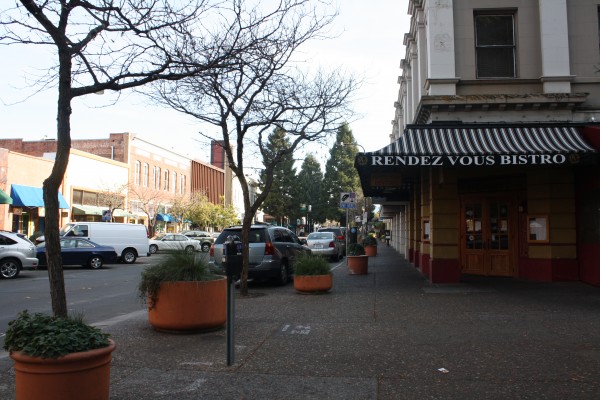 Santa Rosa is a quite little California town. It's cute, doesn't have the same charm as Sonoma.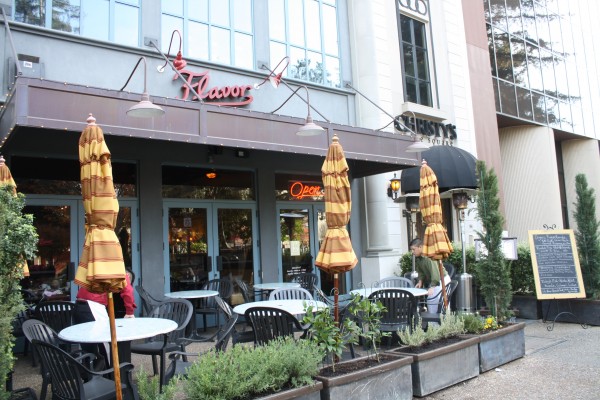 I did a bit of online searching and found that Flavor Bistro was rated well on Yelp and had an extensive breakfast menu.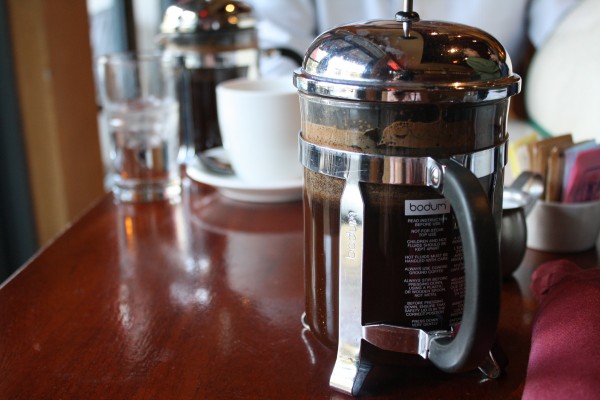 We started out each with our own French press.
I've cut back on coffee significantly in the past month and in retrospect, splitting a French press with Brad would have been completely adequate.  The coffee was excellent but I felt bad that I didn't drink much of it.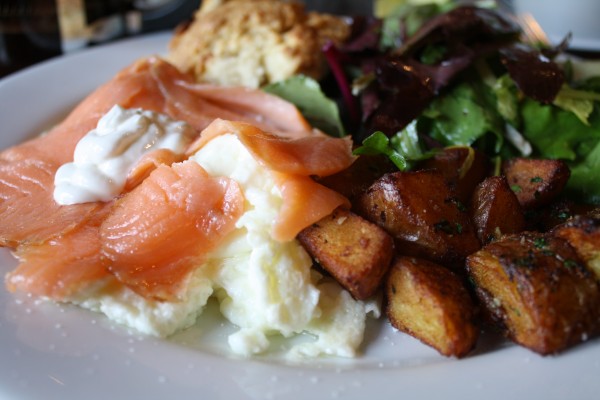 I looked over the menu for about five minutes before honing in on the Smoked Salmon Scramble.
Thin Slices of Smoked Salmon, Crème Fraîche & Chives Served with Organic Salad
I asked to have egg white substituted for the eggs.  It came with choice of toast or biscuit and of course, I opted for the biscuit. Surprisingly, my favorite part of breakfast was the home fries.  They had a lot of herbs and were perfectly cooked.  I'm not a huge fan of potatoes, so trust me, they were really good to be my favorite part of the meal.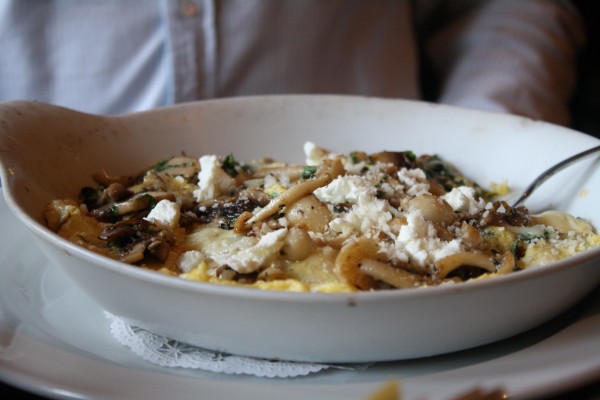 Brad ordered the Breakfast Gnocchi.
Frittata Style with Sausage, Spinach, Organic Mushrooms, & Artisan Cheeses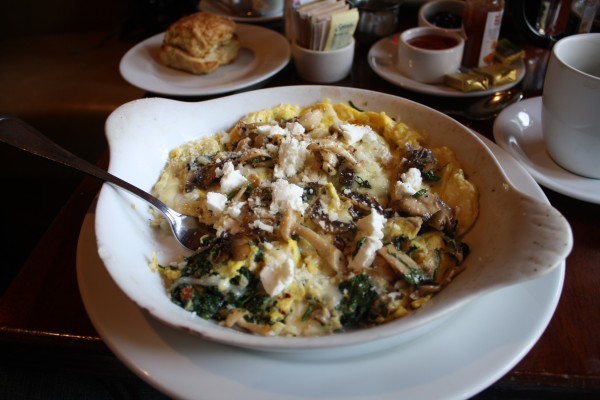 He really liked it but said it was very different than what he had anticipated.  It was very rich.
After breakfast, we took off to discover some more wineries.  We found that most were not open until 11 am so we had to wait about 20 minutes before the first one opened.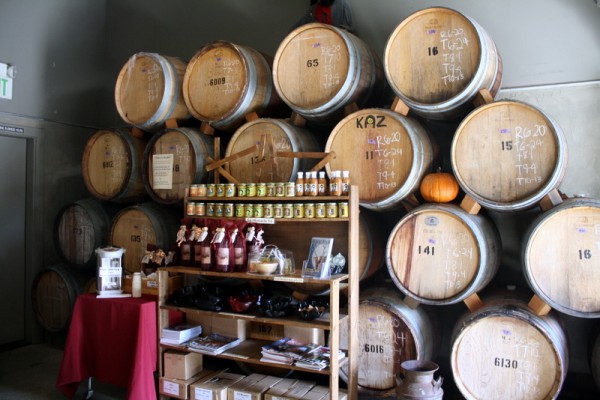 We arrived at KAZ winery first.
It is an organic winery and relatively new compared to other Sonoma wineries.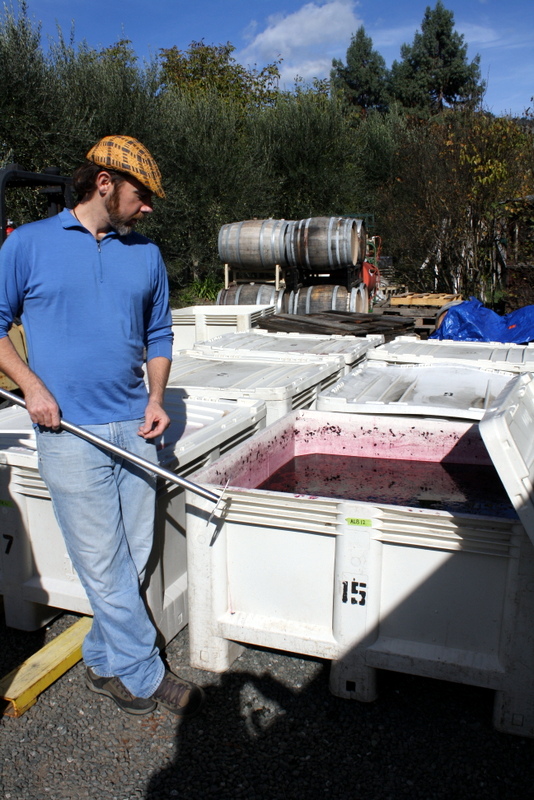 To be honest, I didn't love the wines at KAZ, but I did feel like I learned a lot about the wine making process.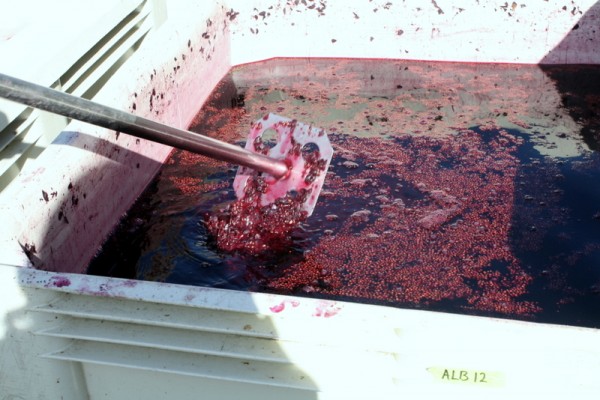 This is what the grapes look like when they have first been "juiced" and put in these large plastic containers to ferment.
This is what they look like when the wine has gone through the fermentation process and is almost ready to be processed and bottled.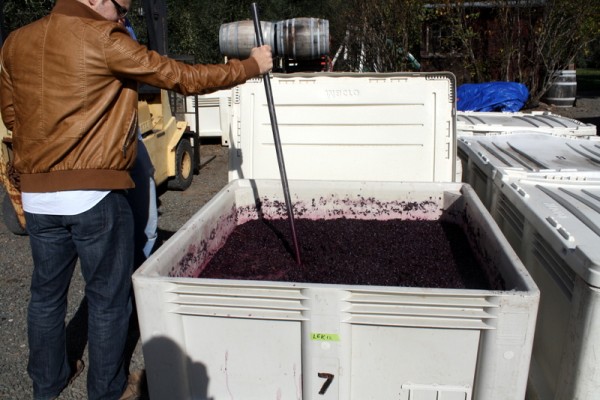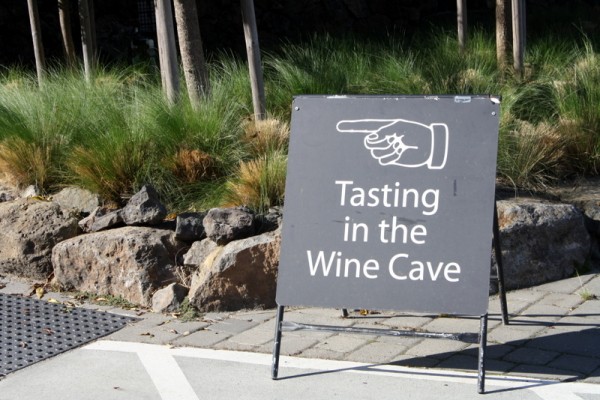 After leaving KAZ, we found my favorite winery of the trip.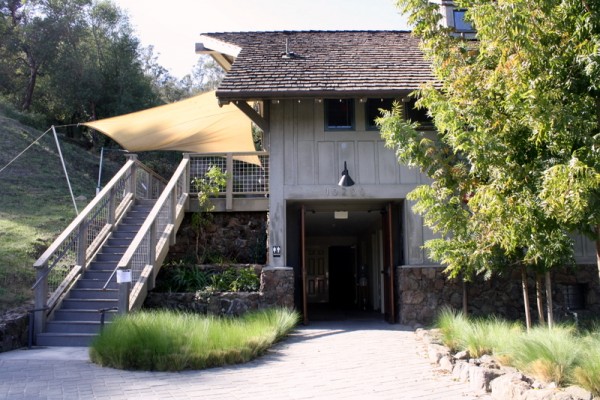 Deerfield Ranch Winery is also an organic winery and their tasting room is actually in a cave.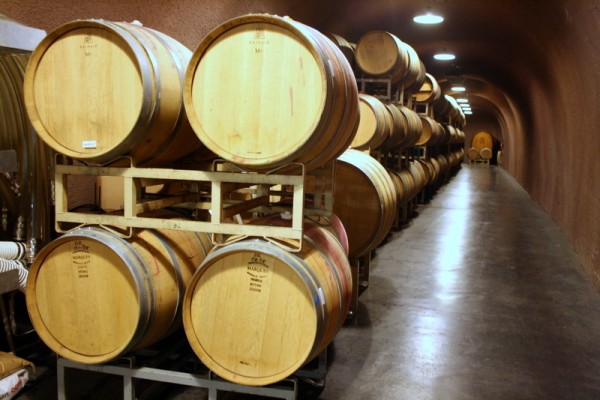 Upon entering the wine cave, we saw hundreds of wooden wine barrels.  They went back further and further…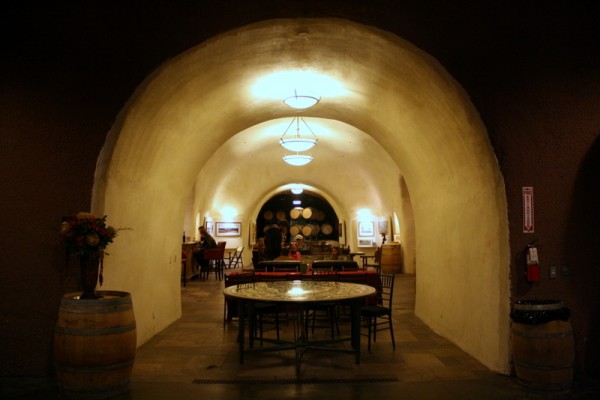 Unit eventually, we stumbled upon a set up almost like a living room with a small bar in the wine cave.  All of their wines were very good and I especially liked their Pinot Grigio and their Pinot Noir.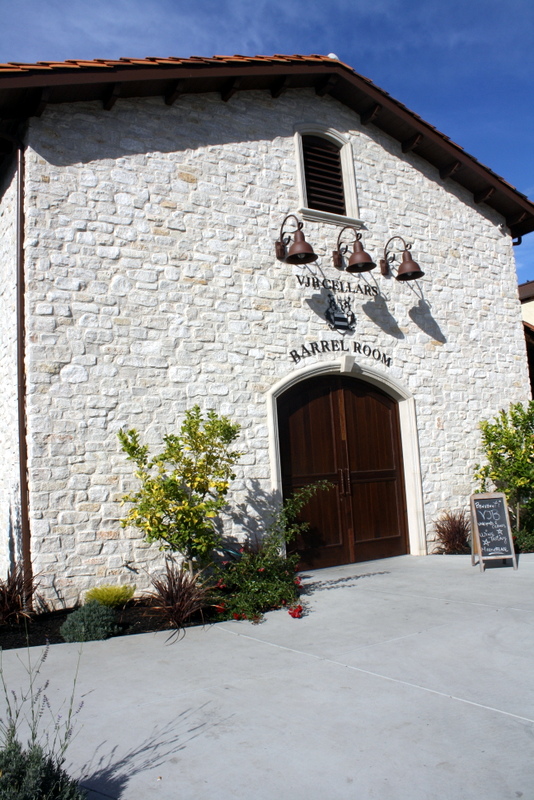 Our last stop on our wine tour of Sonoma was VJB.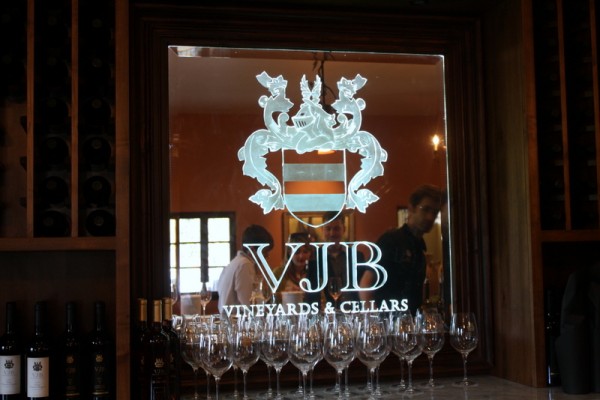 We tasted a few wines and then decided to order a pizza and a full glass.
The weather was gorgeous outside and I was happy we chose a winery with a small restaurant to complete our tour and have lunch.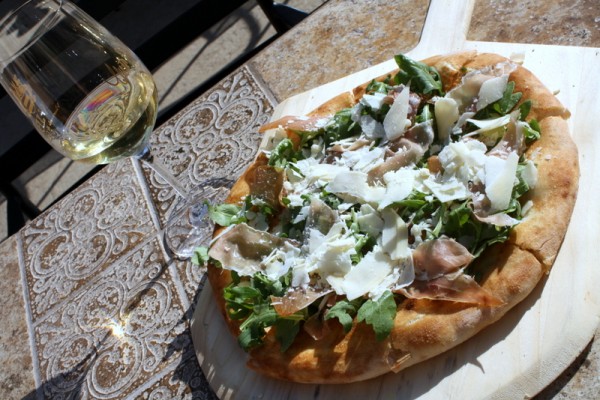 We ordered a small pizza with prosciutto, arugula, and parmesan.  The pizza was wood fired and really hit the spot.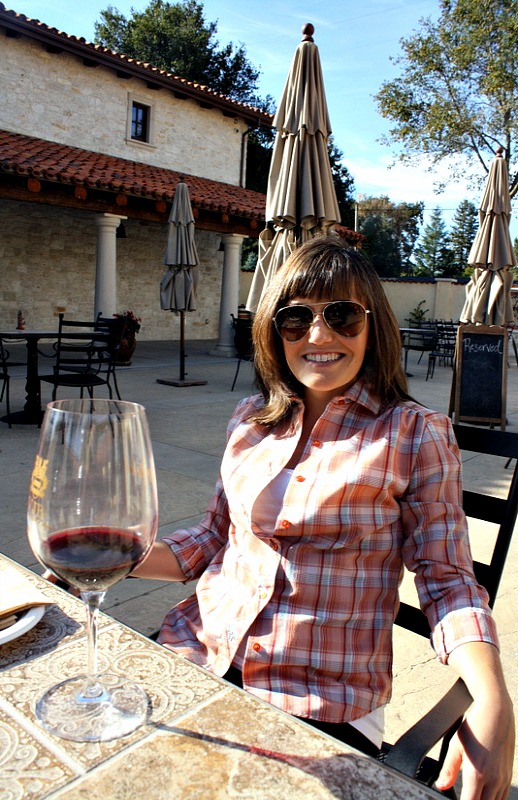 I am by no means a Sonoma wine expert after our brief two day trip, but if I had to recommend any of the places we visited, I recommend Deerfield Ranch Winery.
It's setting was very intimate and laid back, plus we tried some of my favorite wines of the whole weekend there.
I spent the next three days hanging out with our friends Heather, Jon, and their little girl Avery before heading down to Dole Foods in southern California.
More on that to come…