I recently visited a restaurant in Charlotte that I've been meaning to try.  Charlotte is a relatively small city, albeit a rapidly growing city, so there's not many good restaurants that I haven't already tried.
I don't know what took me so long.
Actually, that's a lie. I know why I hesitated.
I am a super picky southern food eater. It's Mamaws' or bust, all the way.  Nobody does it like my grandmother (Mamaw). Every time I go eat at a southern restaurant, I'm like "Meh, that was okay".  It's almost a waste of time and money to go to a southern restaurant when I could just pop into my grandparents' house anytime of day and feast on whatever they're working on (their kitchen is never closed).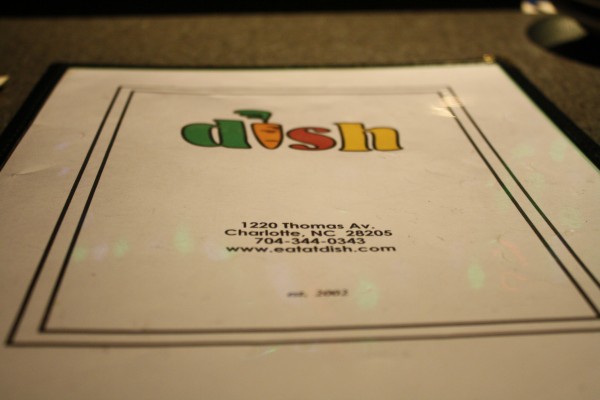 But this restaurant got it right.
Dish does southern right.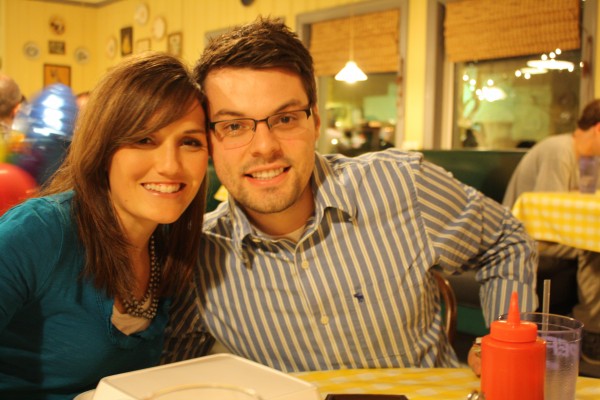 Dish is a homey restaurant.  No frills.  They get right to the point.
And the point is that their food is delicious.
P.S. Can you tell it was raining?  My hair is a weather barometer.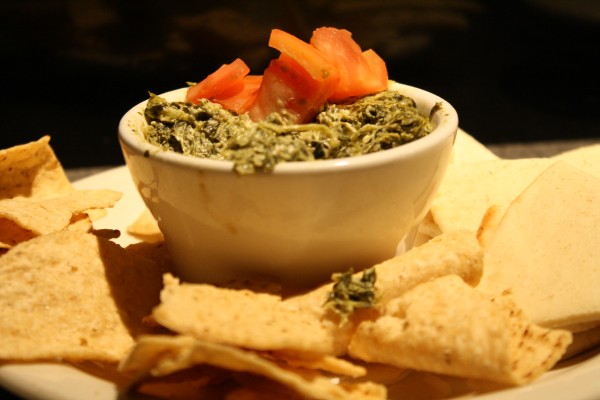 We started out with the collard dip.  It's like spinach dip, but made with collard greens.  So yummy.
Can you tell which plate is mine?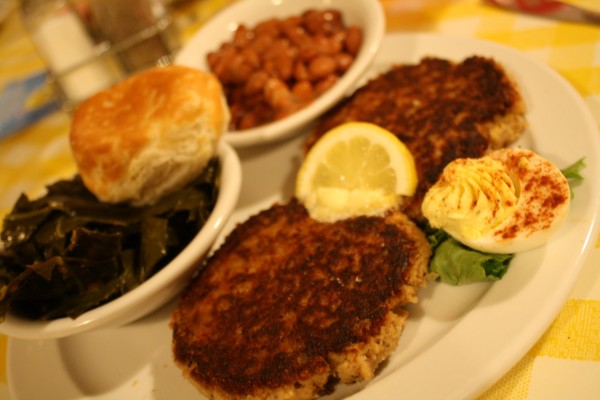 Exhibit A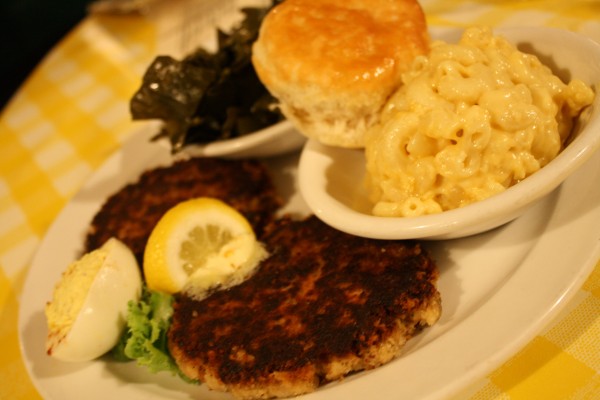 Exhibit B
Mine is the the first (exhibit A).  Brad and I both got the salmon patties, but I opted for pintos and greens, while he had greens and mac and cheese.
I just love salmon patties. Curious about them? Check out my recipe for salmon patties (and me with super short hair!).
Dish, you had me at your deviled eggs.
Every true southern meal comes with a side of deviled eggs and a biscuit. And talk about picky, I am PICK-EEEE about my deviled eggs.  Absolutely no sweet pickle cubes (relish) are acceptable.  I like mine simply with mayo, mustard, salt, and pepper. I'm glad Dish got the memo because theirs were perfect.
In sum…
The salmon patties were fried perfectly lightly — not greasy– just yummy.
The collard greens were pretty good.  Brad's are best (you guys NEED the recipe).
The deviled eggs were perfect.
The pintos were as good as any I've had.
The biscuits were pretty yummy, but honestly nobody makes biscuits like my Mamaw Nancy does.
And if any of ya'll tell her I raved about someone else's southern cooking, I'm not inviting you over for barbecue and fried chicken if you come visiting.
Thank goodness she doesn't read my blog. 😉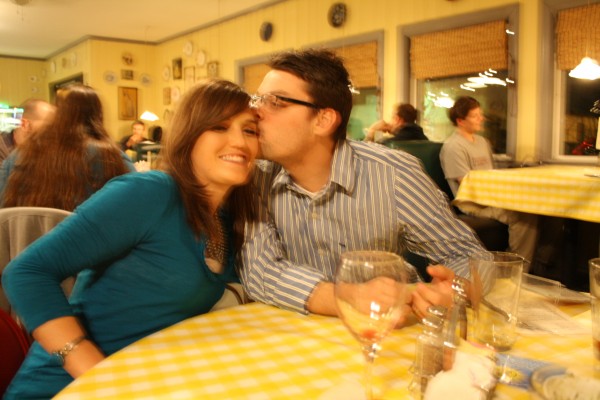 Dish was a yummy treat.  As much as I love southern cooking, I try to go easy on it and only eat it occasionally since it's not always the healthiest option.  I'm so glad Dish went traditional and included all of the wonderful veggies that a lot of "southern" restaurants leave off their menu.
Some people think southern cooking means fried everything.  Those people are wrong.  Our culture plays up the fried food in southern cuisine, but those dishes actually make up a small portion of what is real southern cooking.
Okay, I'll step down from my soap box now.
Do you like southern cuisine?