When Brad and I lived Uptown, we lived in a building called the Avenue, which is a block off of Tryon, the main street in downtown Charlotte.  When we first moved in about four years ago, there were only a few good restaurants in Uptown and no real restaurant on our block except for Capital Grill.
Over time, new restaurants started to spring up all over Uptown Charlotte. But there was a location on the corner adjacent to our block that just couldn't seem to make any restaurant or bar work. It was like a death sentence to be located there.
And then this happened…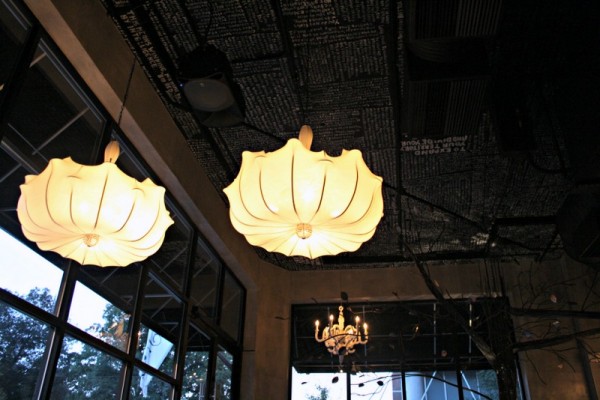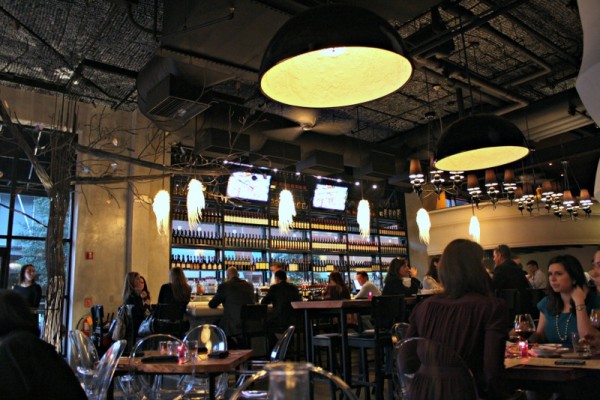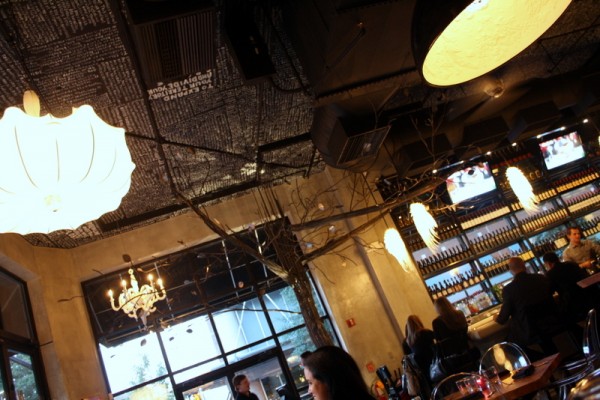 And wouldn't you know, it happened after we moved out of Uptown Charlotte.
So what is this place? It's 5 Church — a super hip and chic restaurant in Uptown Charlotte.  Dare say it is the hippest restaurant in Charlotte?
I'm going to say it, but feel free to correct me in the comments if you know of another place cooler than this.
Side Note: The writing on the ceiling is The Art of War an ancient Chinese military text.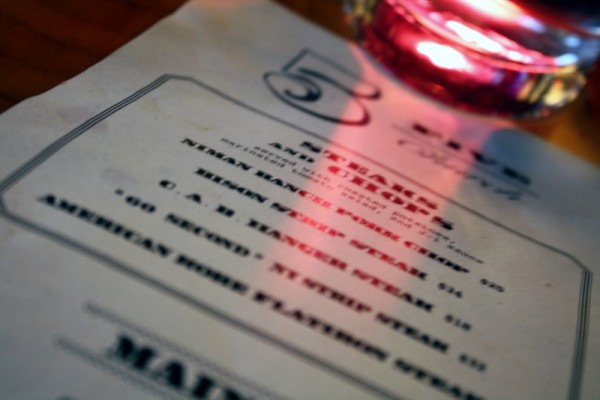 The menu at 5 Church can best be described as new American.  It's definitely a place where the meat and potato crowd can get their fill if they are okay with their meat and potatoes served elegantly.  There are also plenty of vegetarian options and hearty ones at that (i.e. not just salads).
At first glance at their menu, I noticed that their is a huge price range represented. You can choose a few snacks which start at only $4 or you can go big and order a $40 steak.   Charlotte isn't lacking in restaurants that offer a lot of options on their menus, but I haven't seen many nice restaurants that give so many options when it comes to cost.
I joined my childhood friend, turned college roommate, turned life long friend, Erin there for dinner one night.  Erin loves trying new food and restaurants as much as I do (and that's a lot, folks), so we stuck to the first course and snacks portion of 5 Church's menu.
We started with the butternut squash, caramelized onion, and ricotta pierogies with pomegranate molasses and pumpkin seeds.
I loved the pillows of pierogies paired with the subtly sweet butternut squash.  The fresh microgreens and shaved parmesan topped it all off  bringing together both fresh and warm flavors.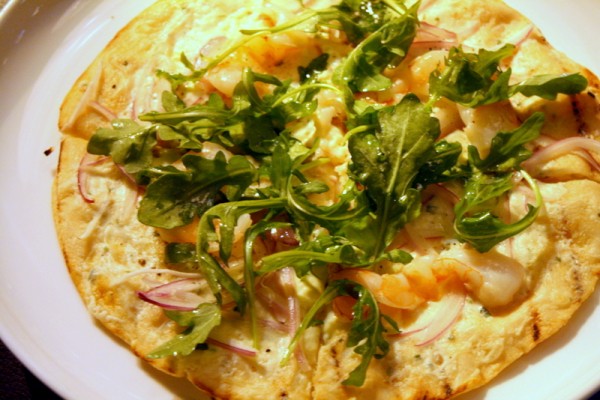 Next, we had the grilled flat bread with shrimp, arugula, red onion, and boursin cheese.
Another winner.
Both this dish and the first were my favorite of all the things we ordered, because of their wonderful flavor combinations.  There's just something about combining beautiful ingredients together than make them so much better than they are individually.  And these dishes embodied that completely.
Erin and I also enjoyed this refreshingly simple and zesty  quinoa tabbouleh with crispy flatbread and feta cheese.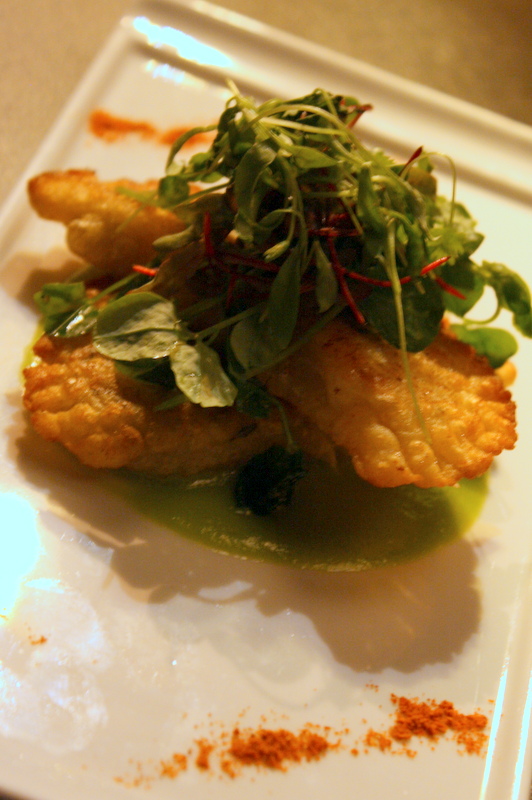 Last, we tried the Indian spice pierogies, which were good, but have recently been replaced with the first dish I mentioned — the butternut squash pierogies and also the better dish, in my opinion.
Erin and I were offered dessert and at first we wavered with our choice…
And then, somehow, we ended up splitting this treasure.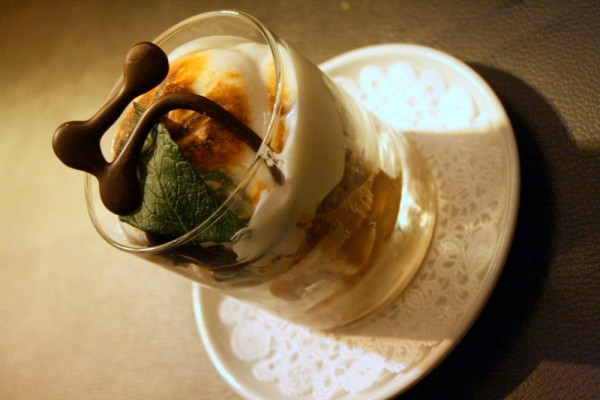 That's a s'more trifle with a chocolate "5" on top of the toasted marshmallow.
Oh my.  This was good.  In fact, if you go, I dare you to find another dessert at 5 Church that is just as good or better.  I just can't imagine anything more delicious than this little cup of heaven.
Will I be back? Yes.
Have I already been back multiple times? Yes again.
But next on my list of must-tries is their brunch.  I've heard good things.
Charlotte friends, have you tried 5 Church?  What did you think?