Lunch came a bit later than usual today, and by late I mean 12:30.  I get up at 5:30; don't judge me.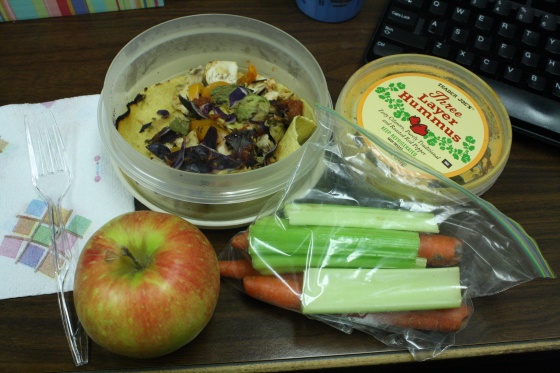 On the menu today: leftover fish taco on a homemade corn tortilla with red cabbage, avocado, and salsa.  On the side: celery, carrots, and humus, and an apple just starting to get soft.  I love it when you're almost out of something like humus and you can just take the whole container with you.  Something about not having to dig for another plastic container makes me so happy.  It's the little things people.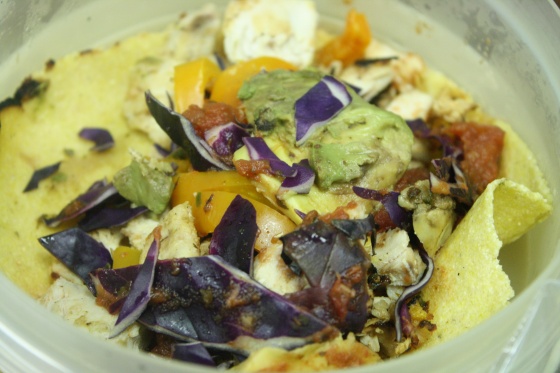 If your meal is colorful and you're not eating birthday cake or skittles, you can probably bet that it's healthy.
I ducked out of work at 4:00 pm.  I work a little extra during "lunch hour" most days so I can leave a little early if I want.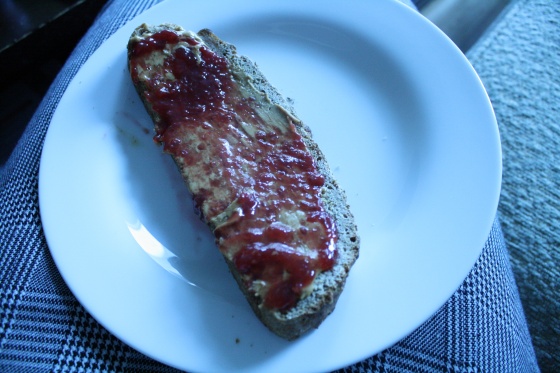 Brad and I planned out a five mile run after I had this snack.  A piece of spelt bread with AB and raspberry jam.  Brad and I both struggled on our run tonight.  For some reason my legs felt like lead.  I hope I feel better tomorrow; I have a 10 miler planned.
I like to make special meals on weekend nights when I have more time to cook.  Tonight, bison was on the menu.  I bought a grass-fed bison rib-eye at Earth Fare last weekend and couldn't wait to try it.  I've never made bison before.  Here goes nothing.
First, I put two large sweet potatoes, punctured with a knife, and wrapped in tinfoil in the oven on 400 degrees.  These baked for about 45 minutes.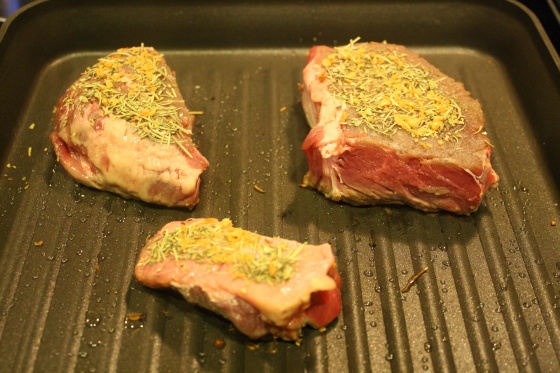 I cut the meat off the bone into three pieces (I later cut smaller pieces of meat off the bone that Brad can put on a taco or sandwich as leftovers).  I rubbed them with an herb mixture and put them on my grill pan, which I had sprayed with olive oil from the Misto, on medium high heat.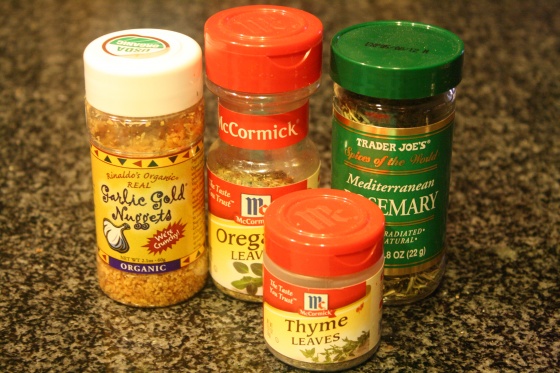 The herb mixture was a pinch of rosemary, thyme, oregano, and Garlic Gold.  Basically, I put a pinch on each side of the steak and pressed the mixture into the meat with my hand.
I cooked until they were dark brown grill marks on both sides, then I turned the stove on low and let them cook a bit longer.  I took mine off of the heat before I took Brad's piece off because his was much thicker.  I was sure mine was done, but I put a meat thermometer into Brad's to make sure it registered between 140-145 degrees F, which is medium well.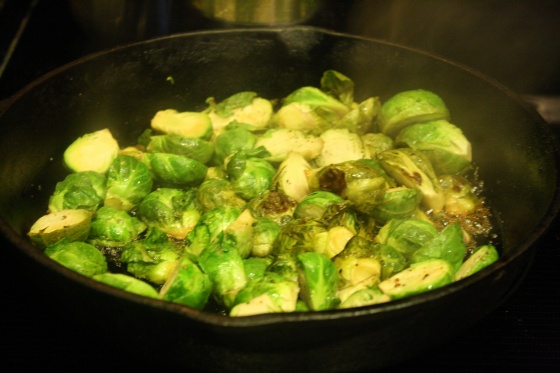 While the steak was cooking, I made caramelized maple brussel sprouts.  I took fresh brussles, cut any large stems from them, and sliced them into 2-3 pieces depending on their size.  I sprayed some EVOO into the cast iron skillet and turned it on medium high temperature.  I added the brussels plus 3 Tbsp. of pure organic maple syrup, 1 1/2 Tbsp. of apple cider vinegar, kosher salt (~1 tsp.), fresh ground pepper, and a bit of crushed red pepper (~1/2 tsp.).  I sauteed until they were starting to become dark with caramelization (I might have made that word up).  They need to be stirred very often, especially near the end or they'll stick to the pan. I like my brussels dark, but you might want to remove them from the heat before they reach the point where they are as dark as the photos below.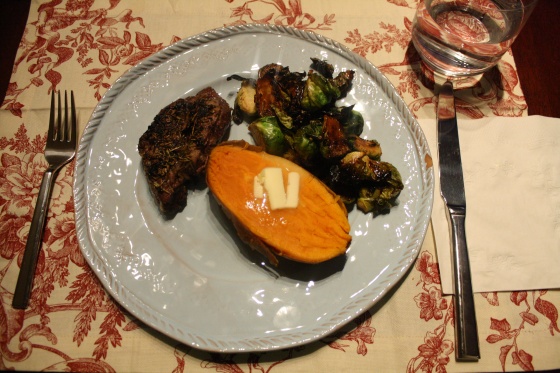 My plate.
Brad's plate.
This meal was so yummy and reminded me of fall with the sweet potatoes and brussel sprouts.  For some reason maple and red meat remind me of fall too.  Probably from all those years of reading Little House books and reading about beef being slaughtered in the fall.
Now for the money shots…
I always forget how much better sweet potatoes are when they're baked rather than nuked.  They were so pillowy soft and subtly sweet.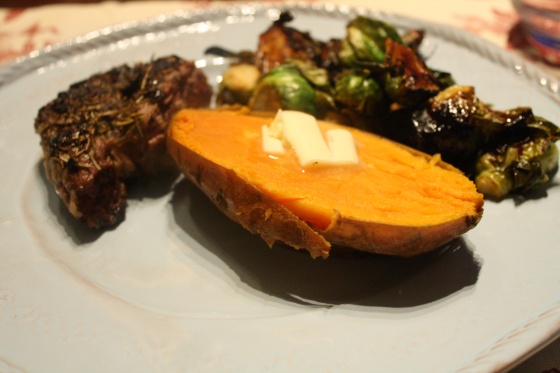 Over dinner, Brad and I discussed how this meat was expensive, but it would have been so much more expensive had we gone out to eat tonight, as a lot of people do on Friday nights.  In fact, generic chicken would have been significantly more expensive at a decent restaurant.  To me, grass fed meat is totally worth buying, especially if you're only cooking meat once a week.  I just feel so much better about consuming meat when I know it's in the state my body was designed to consume it.
Okay, I'll get off my soapbox now.  And I promise I won't whip my soapbox out every time I eat grass fed meat.
Brad and I are off to catch up on some quality TV time.  Happy weekend! 🙂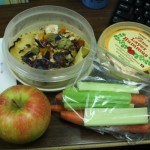 Ingredients
Directions