I planned to go to Earth Fare today for some grocery shopping and considered just eating from their salad bar for lunch.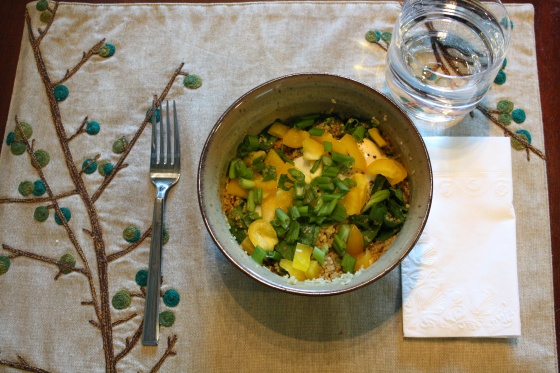 I changed my mind and decided to challenge myself to find something delicious and healthy from what little was left in our fridge.
This was the result…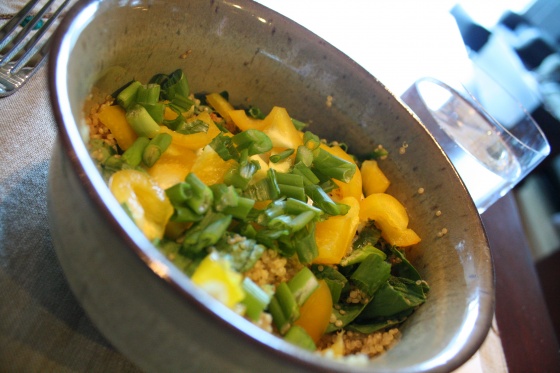 I cooked about 1/2 box of quinoa, scooped some of it in a bowl, then added about 1 tsp. of Sriracha, 2 Tbsp. of soy sauce, and 1/2 tsp. of toasted sesame oil and stirred.  I stirred in a big handful of spinach and a chopped head of baby bok choy.
I then cracked an egg over the mixture, covered it, and microwaved for 1 minute.  Last, I topped the whole bowl with chopped yellow bell pepper and green onion.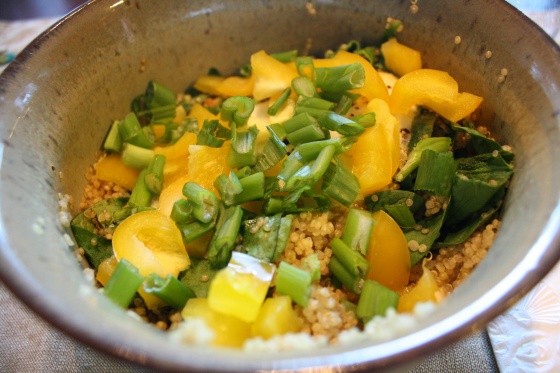 Interesting combination of flavors but actually really good.  🙂
After lunch, I was very productive.  I cleaned the fridge, washed clothes, and went to Earth Fare, Trader Joe's, and Marshall's.  I scored two Lindt bars for $2 a piece and filled our fridge with good things to cook this week.
Plus, I actually got to cook dinner, which I haven't done in days.  Dinner involved fish, mangoes, and purple cabbage.
Can you guess what I made?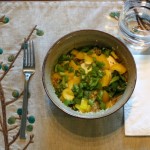 Ingredients
Directions