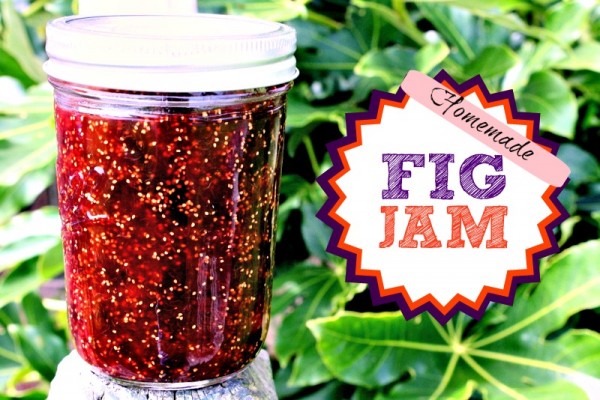 Just look at that bejeweled jar of sweet figgy-ness.
And the most surprising part of making jam for the first time ever?  It was SO incredibly easy.
Seriously.  I wish I had known that making jam is actually very simple and is absolutely nothing to fear.  If I knew then, what I know now, I would have done this ages ago.
My mother-in-law, Joy, just recently made fig jam with her mother-in-law (Brad's grandmother) and offered to make some with me too.  All in all, the process took about 2 1/2 hours total, and most of that was spent, casually stirring the pot every few minutes or so while I looked at Pinterest. Clearly, this is very labor intensive.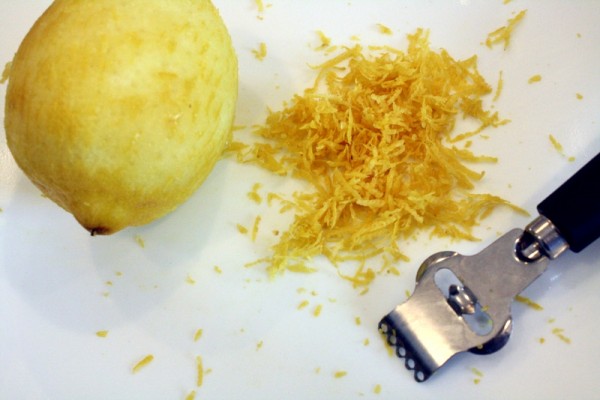 Joy likes to put slices of lemon in her jam, which you can actually eat along with the jam.  I've tried the preserved lemon and it is just a bit too lemony for me, so I opted to use lemon zest instead.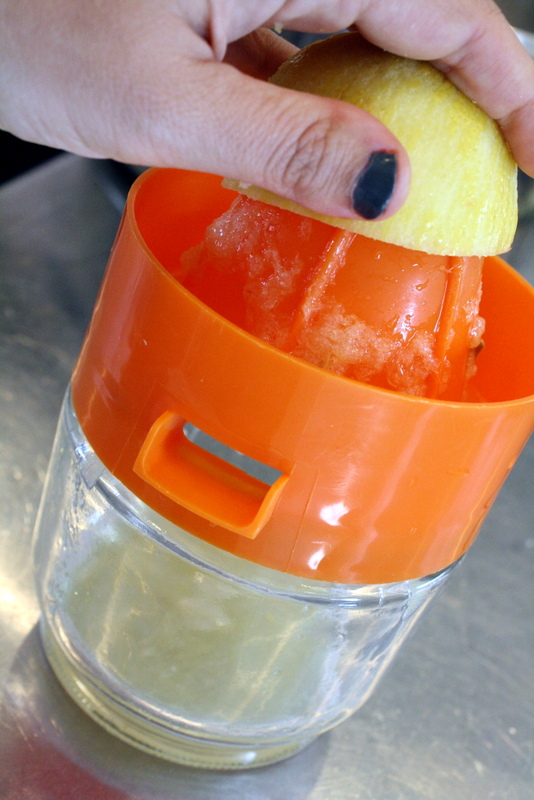 I also added the juice of one lemon.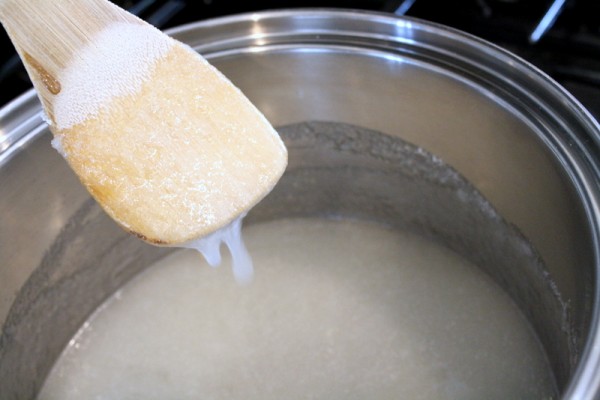 To get the jam started, we first combined the sugar with a bit of water over low heat until the two are completely married.
Then we added the lemon juice, zest, figs, and stirred continuing to cook on low uncovered for about an hour.
Here comes the time consuming part:
Next, we waited while the figs boiled down into jam.  It needed to be stirred ever so often, with more stirring needed at the end.  If I did this again, I would set my oven timer to remind me to stir the jam every 10 minutes, then every five minutes after 45 minutes pass.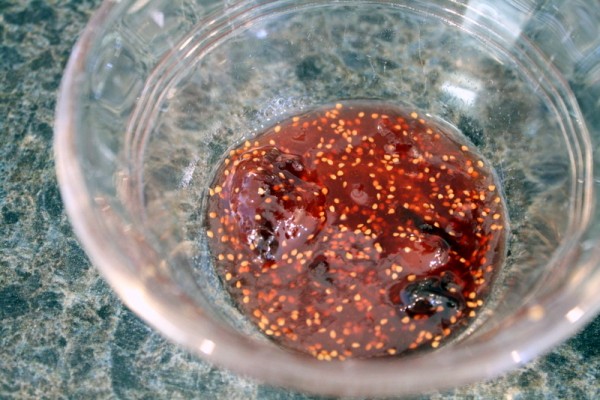 After about an hour, we spooned a bit of jam into a small bowl so I could test the consistency.  I thought it was thick enough, so we turned the heat off and began jarring the jam. If I wanted the jam to be a bit thicker, we would have continued to cook the jam until it reached my desired consistency.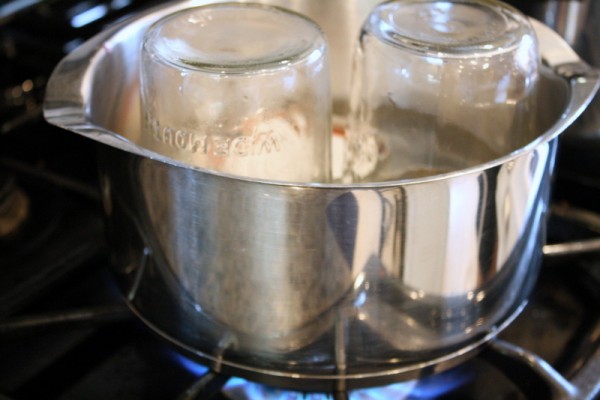 Jarring the jam is the part that has always been the most frightening for me.  In order to keep jam for a while unrefrigerated and unopened, we had to sanitize and seal the jars, which is done by boiling them.
Basically, we bring some water in a large pot (2 inches taller than the jar) to a boil, place our jars and lids (but not the seal)  in the water and boil them for 10 minutes.  Submerge the jar completely during boiling in order to sanitize the jar!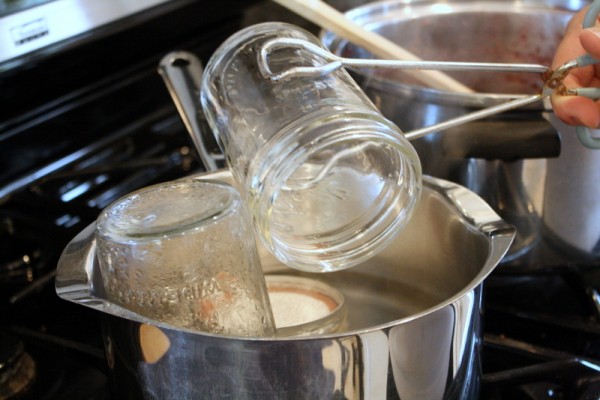 Then we remove the jars with tongs and set on a flat surface covered by a towel.  A towel makes the surface less slippery.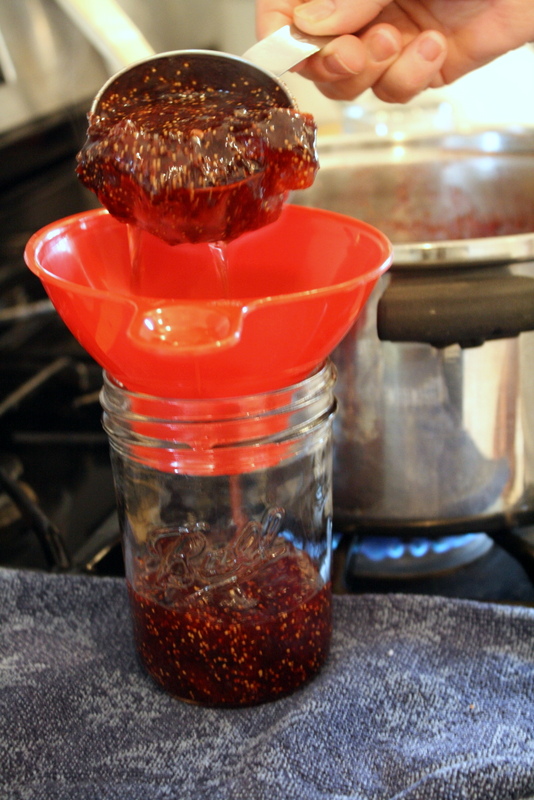 We used a funnel and a measuring cup to spoon the jam into the jar.  It's important to wipe the outer edge of the jar with a clean towel or rag, or the lid will not seal.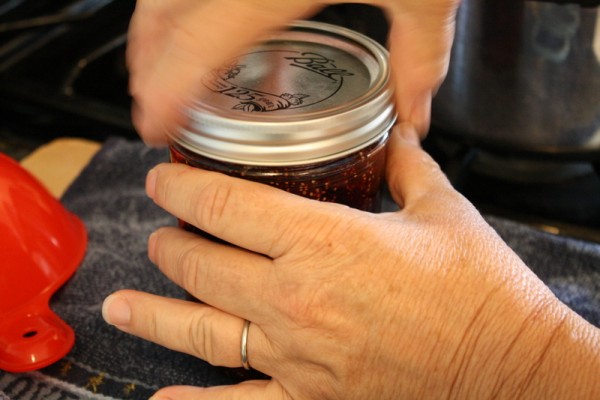 When the jar was full, leaving about half an inch of room from the top, we removed the lid with the tongs and placed on top of the jar. Then we used our hands to screw the lid on tightly.  Only the lids with two parts — a rim and a separate lid — will allow the jars to seal.
After the jar was closed, we set the jars to the side and waited for the jar to seal.  It's really obvious when it happens because the sealing makes a loud "POP!".  This can take anywhere from five minutes to an hour.  It took about 45 minutes for ours to completely seal.
I would wait at least an hour and a half to two hours to see if it would seal, and if it doesn't seal after that, Joy says you can remove the jam, wash the jar and lid, re-boil the jar and lid, then try again.  But this didn't happen to us so I'm guessing it doesn't happen very often.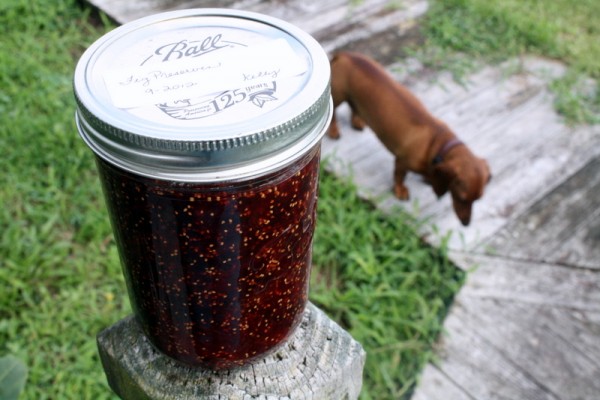 Fig Jam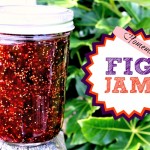 (

Makes 2 1/2 - 3 pints

)
Ingredients
1 1/2 pounds sugar
1/4 cup water
3 pounds fresh figs, stems removed
juice and zest of 1 lemon
Directions
Combine sugar and water in a large pot on the stove and cook over low heat. Stir continuously until sugar and water are fully combined.
Add figs, lemon zest and juice and stir to combine. Cook on low heat for at least one hour, stirring regularly. Stir more often the last fifteen minutes of cooking time.
Check the consistency of the jam. If the jam is thick enough to your preference, turn off heat. Continue cooking to further thicken jam.
Sanitize 3 jars and their lids by boiling in a large pot of water for about five minutes. Remove jars with tongs and use a funnel and measuring cup to spoon jam into jars. Make sure the outer rim of the jars are clean, then remove lids with tongs, place on top of jars and screw the lid on tightly.
Set jars aside and listen to make sure the lid seals.
Notes:
Via the comments a reader has suggested submerging the entire jar into boiling water to thoroughly sanitize the jars.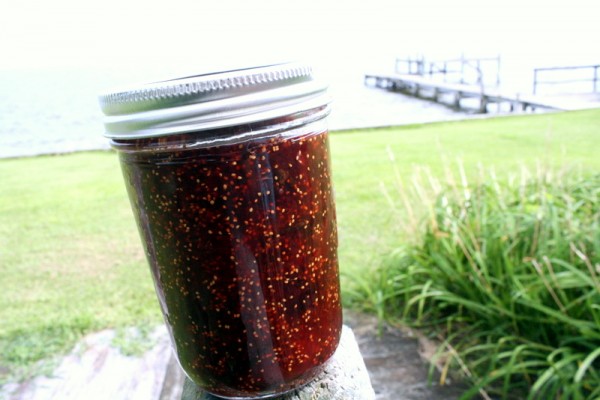 According to the National Center for Home Food Preservation, a jar of unopened jam for can be kept on the shelf for up to a year, and once opened can be kept in the refrigerator for up to a month.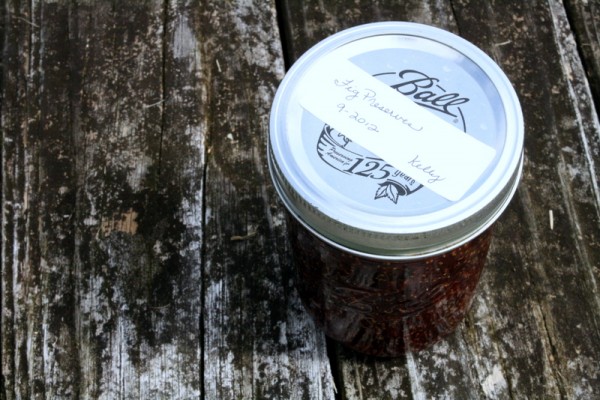 We labeled my jars of fig jam to make sure I remembered to eat them within a year.
Something tells me that won't be a problem.
You might be wondering why this recipe makes 2 1/2 – 3 pints.  In other words, why don't I know how much this recipe really makes?  Well, that depends on the liquid content of the figs and how long you cook them.  The less you cook them, the more jam it will make.  But if you cook it longer than an hour for a thicker jam, this recipe is going to yield slightly less.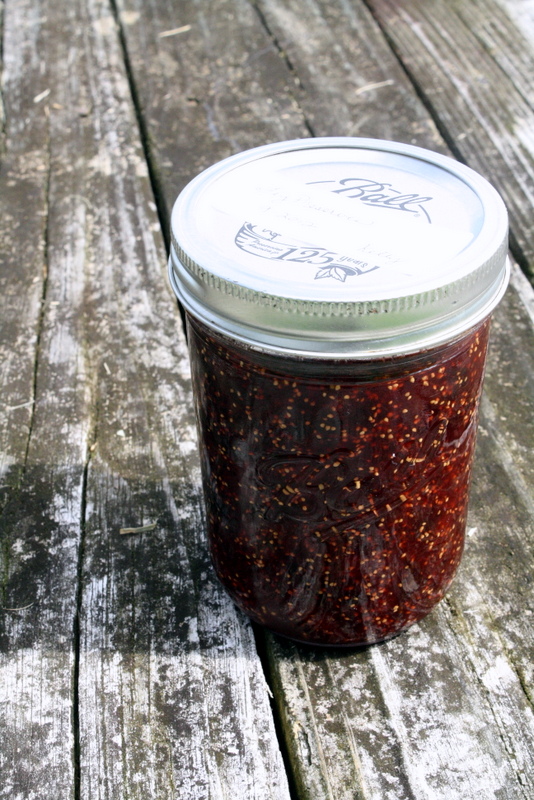 I'm planning to keep one jar for myself, give one to my mom, and then I'm going to ship the small jar to someone else (it's a surprise).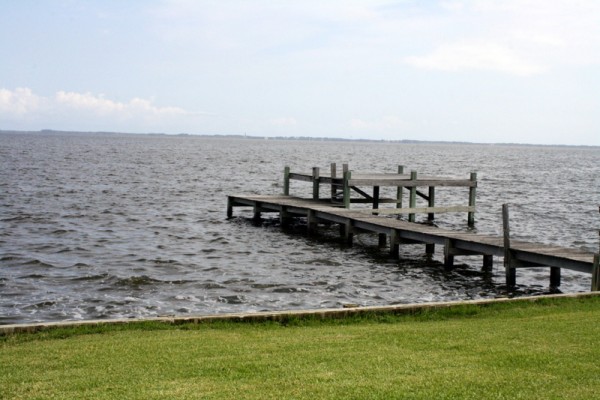 Making jam was so easy (albeit a little time consuming).  It's something that I could definitely do on a Saturday morning while cleaning the house or on a lazy Sunday afternoon between important things like Pinterest and painting my nails.
The wheels in my brain are turning with all the jam possibilities: strawberry, blueberry, pumpkin butter, apple butter…
Next up — churning my own butter.
Just kidding.  We'll leave that to the professionals.