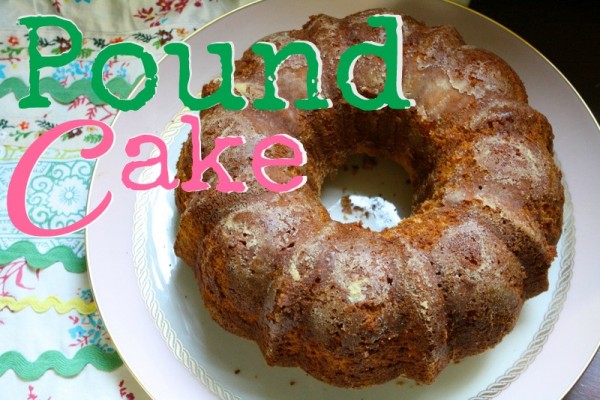 I am not a baker, but some of the women in my family are extremely talented at making cakes and other sweet confections.
So when I get the baking bug, oh about three times a year, I turn to their tried-and-true recipes for a no-fail dessert.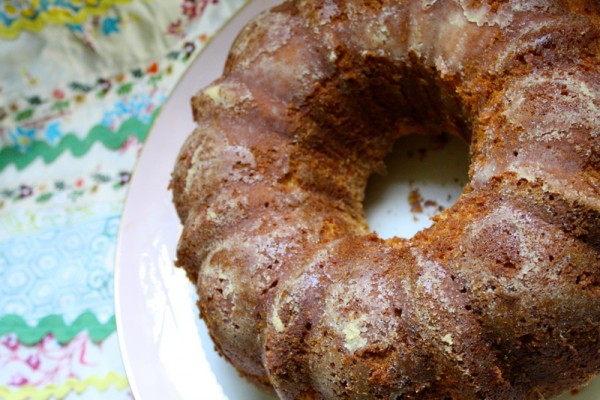 This pound cake recipe is one of the recipes included in my Grandmother's cookbook that she gifted met this Christmas.  It's titled "Adelaide's Pound Cake".
Adelaide was my great aunt.  My paternal grandfather is the youngest of three boys.  Adelaide was the middle son's (Dewitt) wife.  She passed away last July.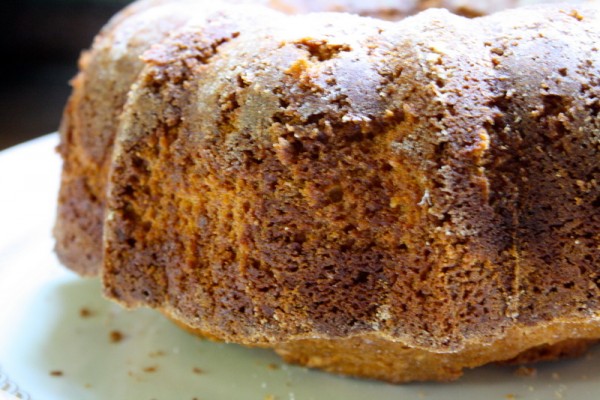 Growing up, I always loved the name Adelaide.  It sort of rolls off your tongue.
I love old fashioned names and it seems like all my great aunts have wonderful names you never hear anymore, but I just love them.  Ruby, Libby, Pheobe, Alpheus, Sue, Eva, Addy…I can't remember them all, but these are some of the ones I remember the most.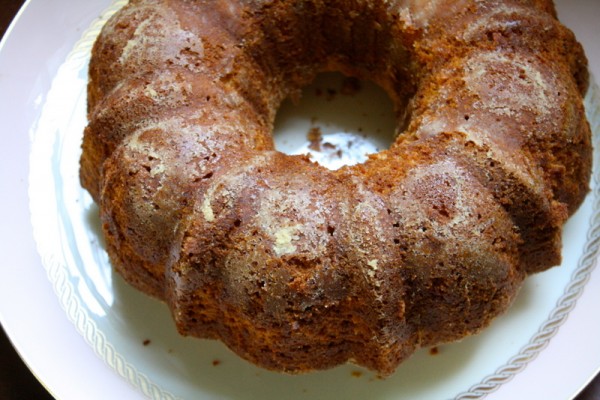 I made this pound cake recipe for a Memorial Day cookout and took the remainder to another cookout the following day.  It's a very dense cake and could be paired with a lemon or orange glaze.  My grandmother says that she often uses whatever extracts she has on hand or whatever she feels like using, but I stuck strictly to the recipe.
I won't lie — I hesitated on the Crisco.  I have some sort of aversion to it, although I've grew up eating it all my life in my family's traditional southern dishes.  Being the non-baker, I wouldn't dare make a substitution.  And I'm glad I stuck with the Crisco because the cake turned out perfectly.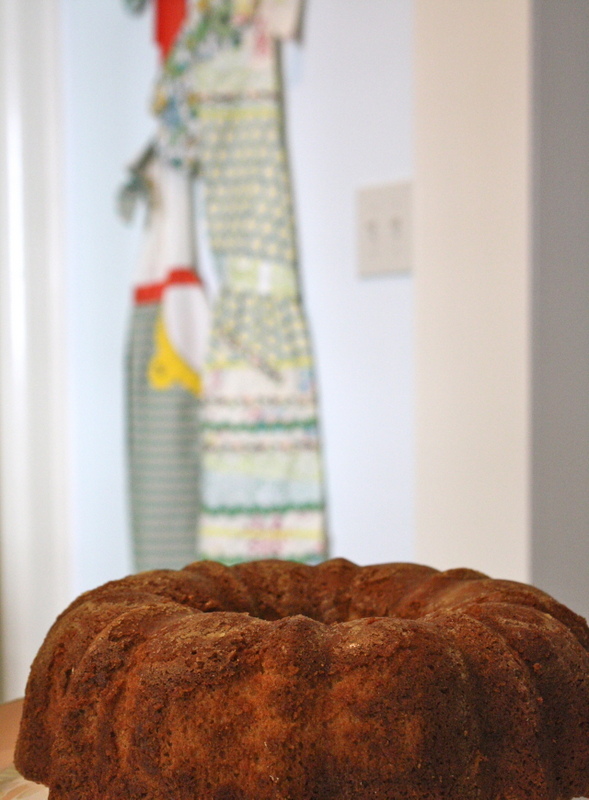 Aunt Adelaide's Pound Cake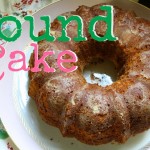 (

Serves 1 Cake

)
Ingredients
1 cup Crisco
2 1/2 cups sugar
5 eggs
3 cups all purpose flour
1 teaspoon baking powder
2/3 cup evaporated milk
1/3 cup water
1 teaspoon vanilla extract
1 teaspoon almond extract
1 teaspoon lemon extract
more Crisco for greasing the pan
Directions
Preheat oven to 300 degrees F.
Cream together Crisco and sugar in a large bowl.
Add eggs to the Crisco/sugar mixture, one at a time, beating well after each egg.
In a separate bowl, sift together flour and baking powder (dry ingredients).
In another bowl, mix together milk, water, and extracts (wet ingredients).
Add dry ingredients and wet ingredients alternately to the Crisco/sugar/egg mixture mixing well after each addition.
Once thoroughly combined, pour into a well greased bundt cake pan.
Bake on 300 degrees for 30 minutes, then on 325 degrees F for 50-60 minutes, or until an inserted knife comes out clean.
You can serve this cake with a simple glaze, lemon curd, or simple whip cream.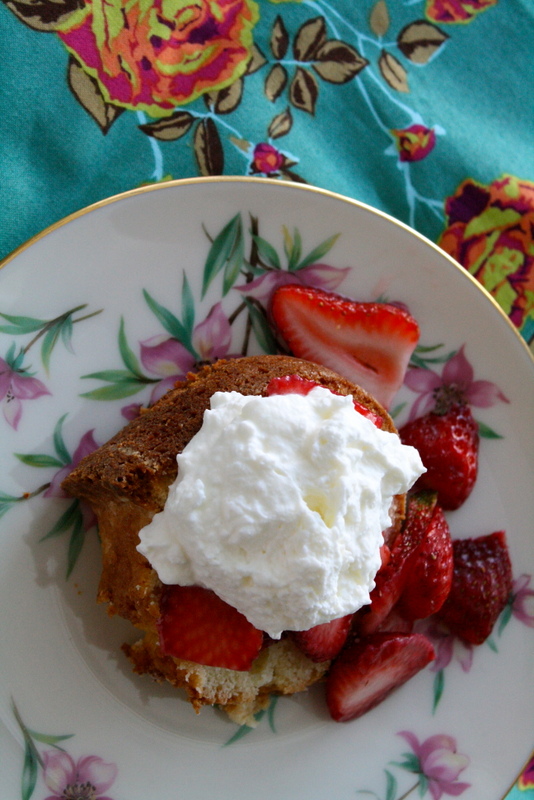 With the abundance of strawberries during this time of year in NC, I just had to serve it with fresh strawberries and homemade whipped cream, slightly sweetened with a bit of sugar.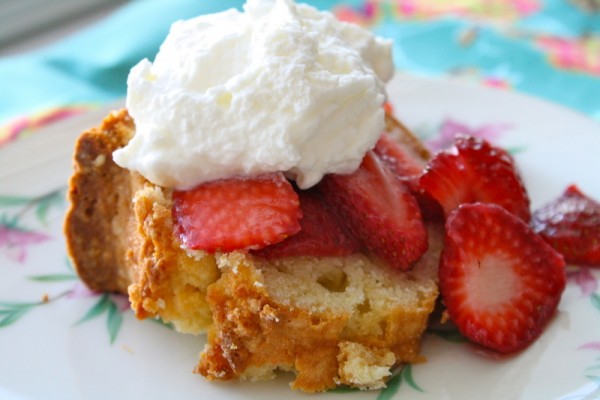 This cake is a crowd pleaser.  It's delectable, just the right amount of sweetness, dense, and delicious.
And for a non-baker like me, trust me when I say this recipe is easy as pie cake.