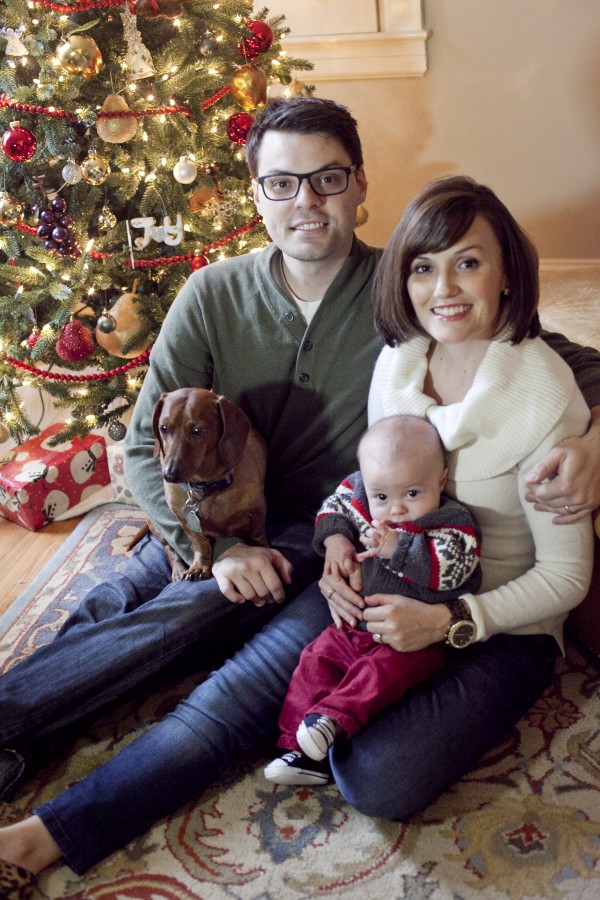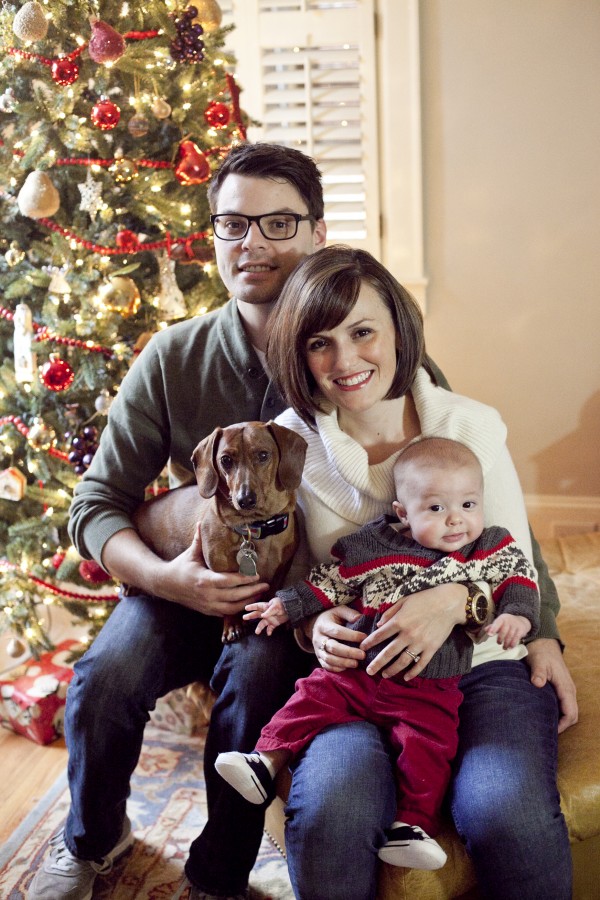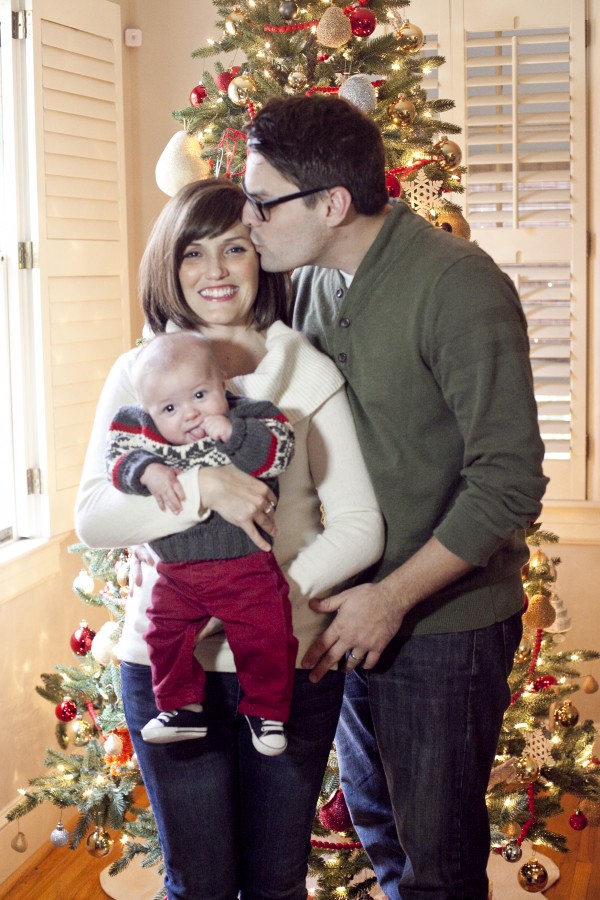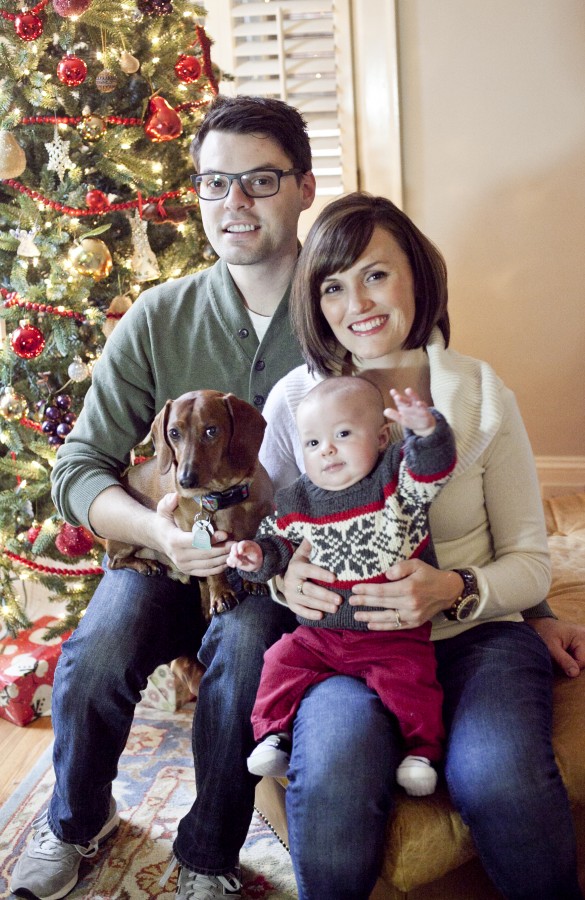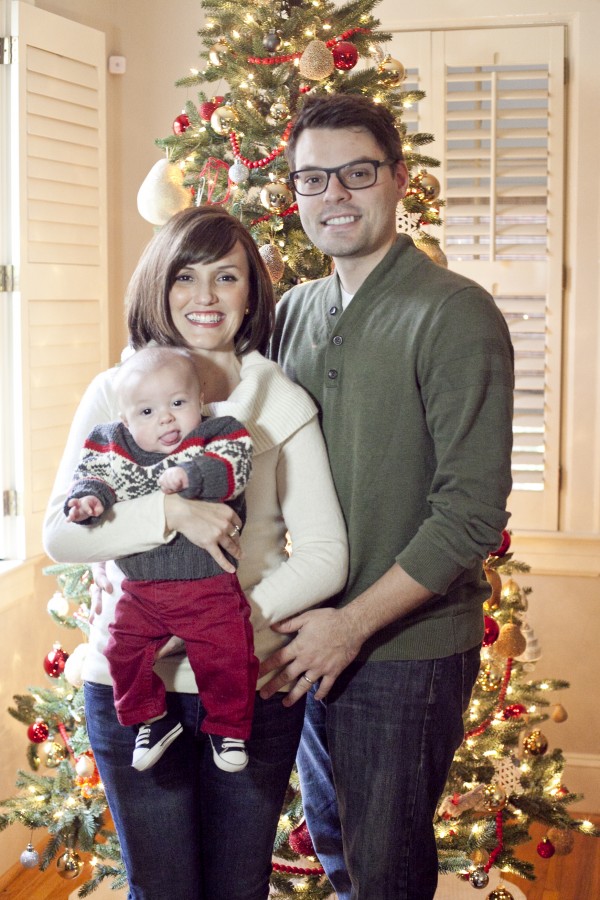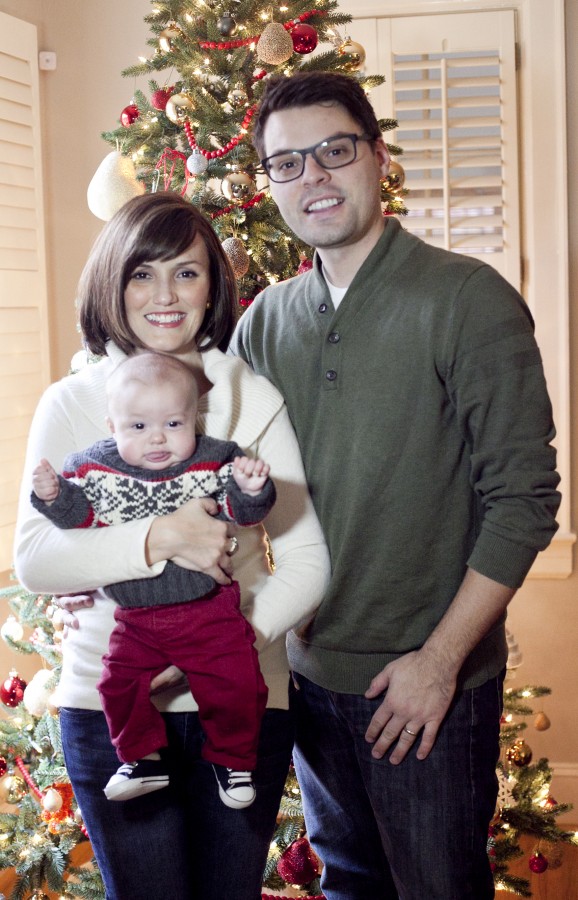 Last Saturday, the very talented Lindsay Wynne Hess of Lyndsay Wynne Photography came over to take photos for our Christmas card.  Lindsay and I run in some of the same circles and I just love her spirit so I was excited that she was willing to take our photos, especially since it was kind of last minute. To this day, I've never sent out Christmas cards, but I alway said I would when I had a baby. Mental note: next year, be ready to go right after Thanksgiving.  These things take time!
We were kind of a mess. I really wanted Rascal to be in the photos but he was just not feeling it. Although he is usually wonderful for photography sessions, he just couldn't seem to get his act together, refusing to face the camera, lying down rather than sitting up, looking everywhere but the camera. Put that on top of getting Elliott to look at the camera, and Lindsay had her work cut out for her. She was wonderful and I'm absolutely thrilled with how the photos turned out.  I can't say enough nice things about her!
Which one do you think we chose for our Christmas card?