Yesterday, my family threw me a nautical baby shower and it was so much fun! They put a lot of time and effort into make everything so cute and special.  Here are some photos from the shower.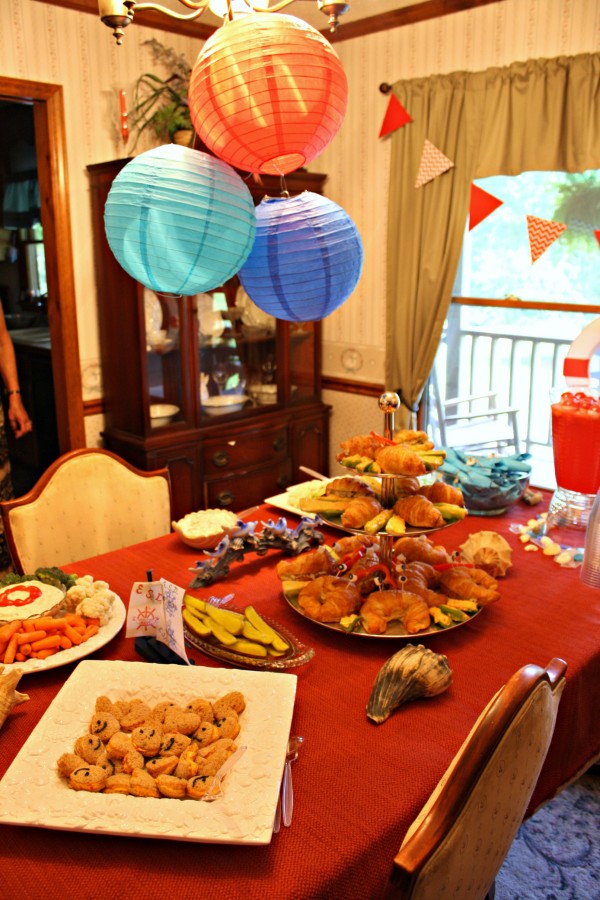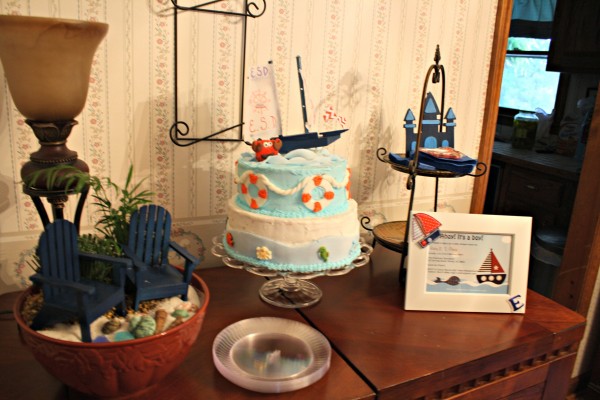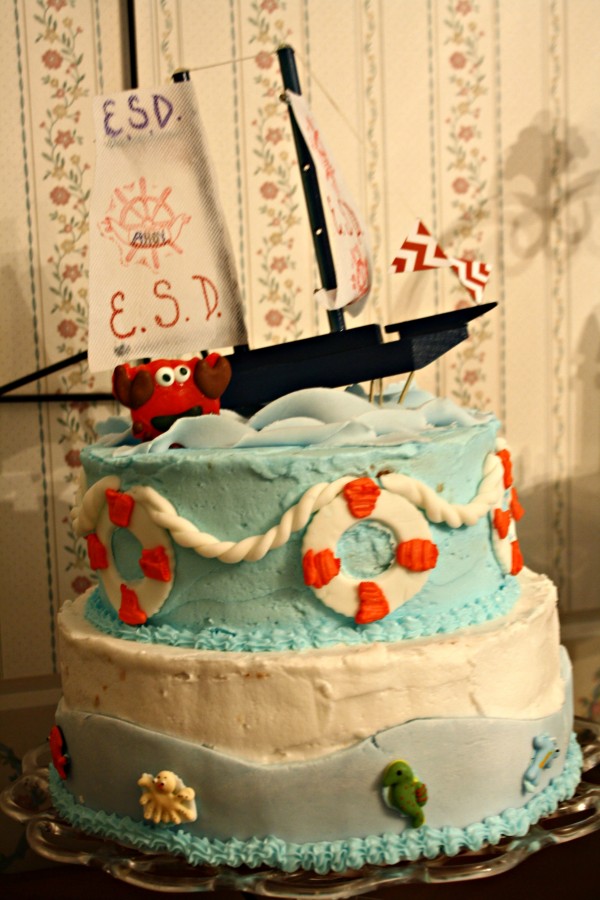 My aunt made the cake herself.  She's a fabulous cake maker and even made my wedding cake.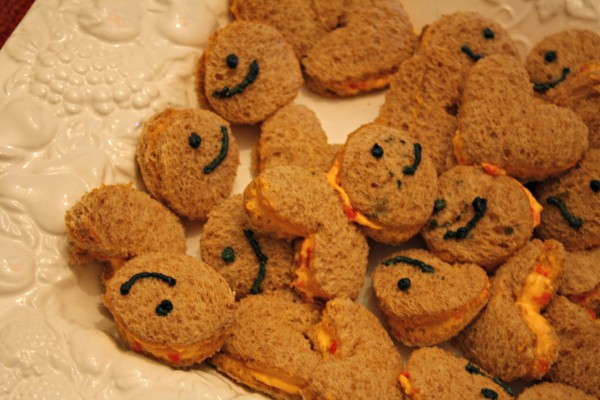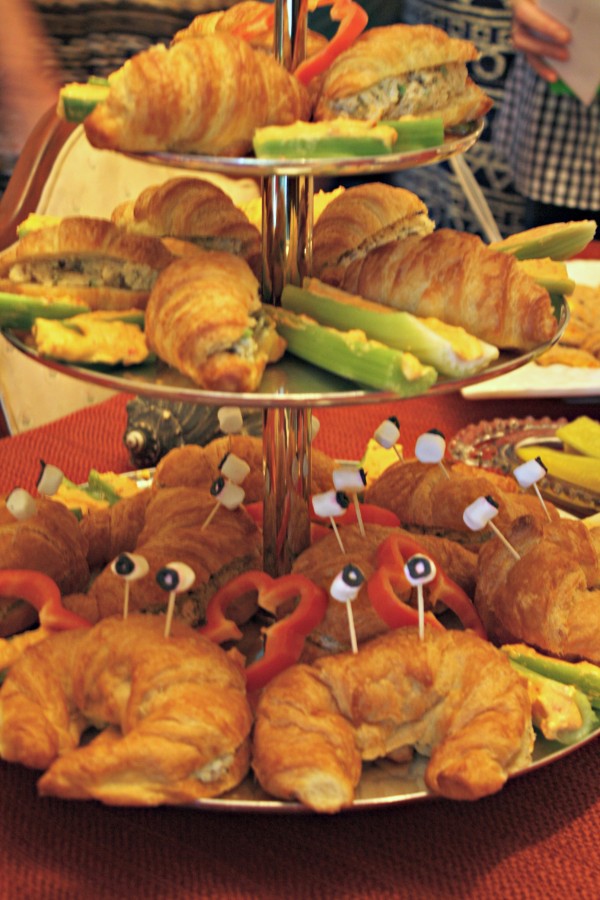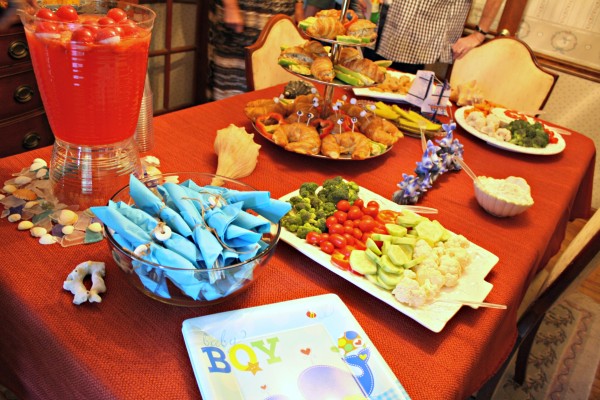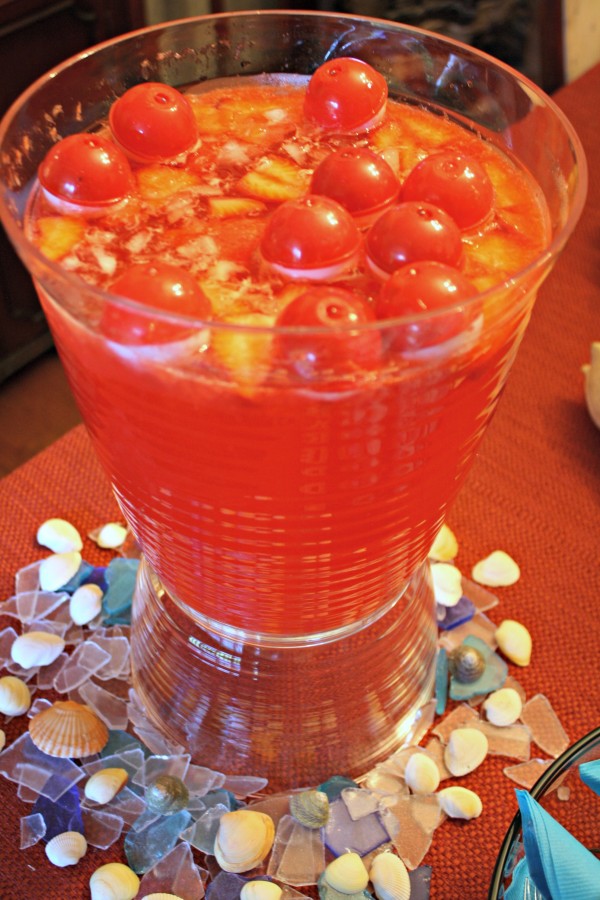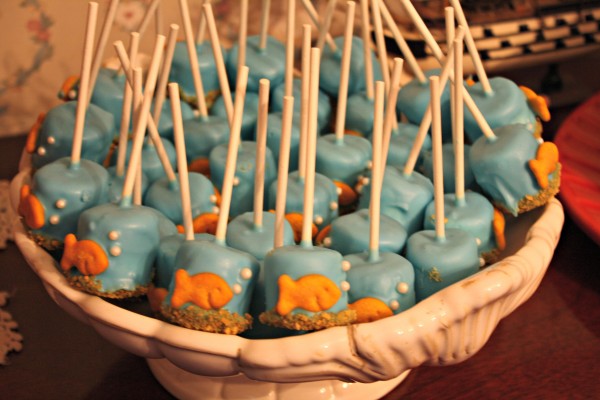 These are marshmallows dipped in dyed white chocolate that my mom made.  Aren't they adorable?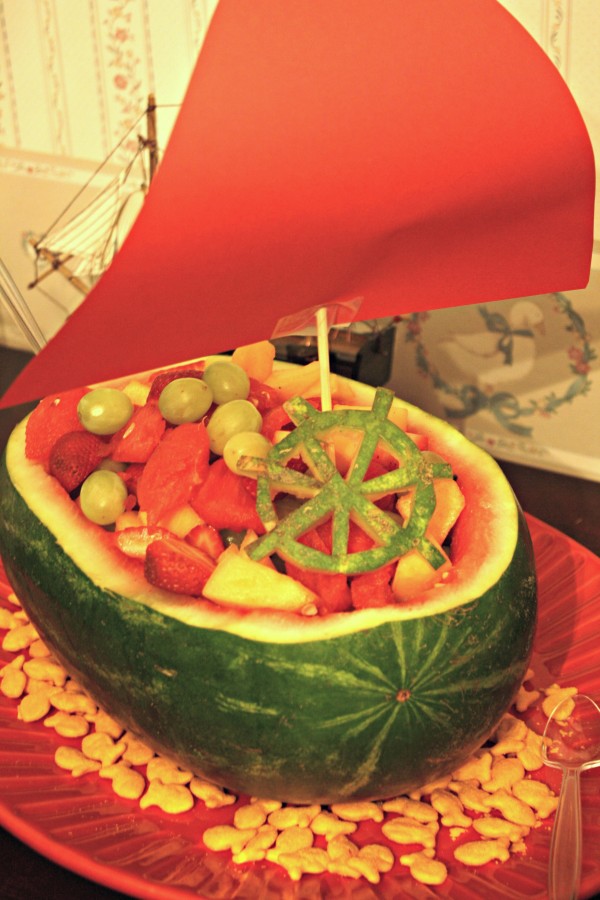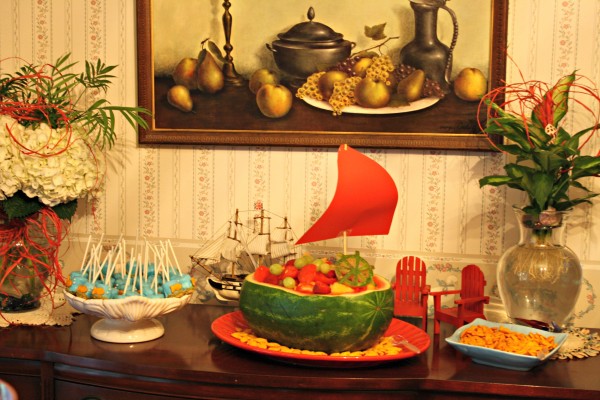 Nautical Baby Shower Menu:
– Pimento Cheese "Fish" Sandwiches
– "Crab" Croissants with Chicken Salad
– Pimento Cheese and Celery
– Veggie Trays with Veggie Dip and Kale Dip (made with yogurt)
– Watermelon "Ship" Fruit Bowl
– Gold Fish
– Nautical Marshmallows
– Nautical Cake (Buttercream Icing with White Cake)
– Strawberry Lemonade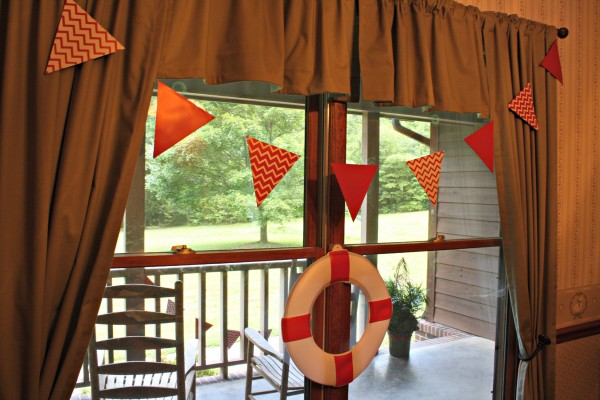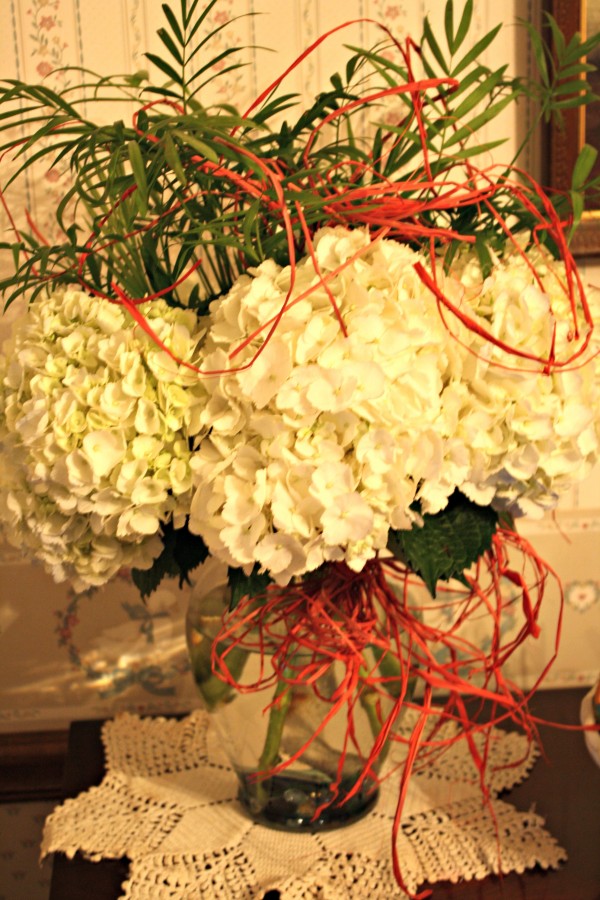 My cousin Marie is so talented when it comes to flower arrangements.  I love hydrangeas so much.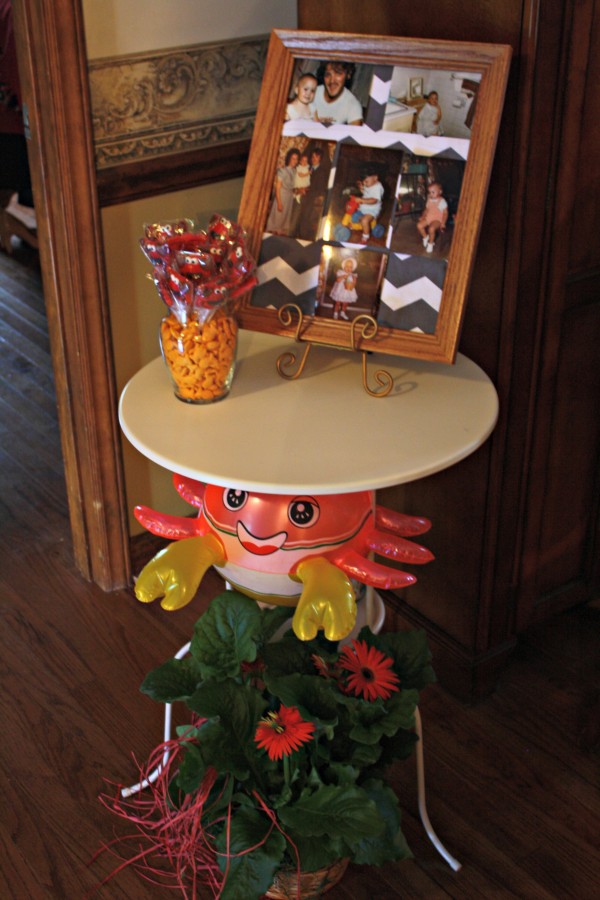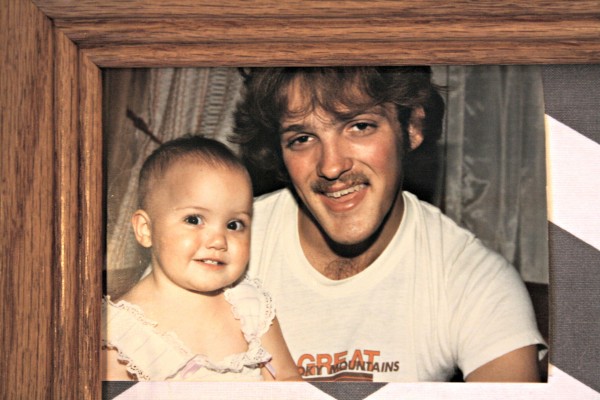 This photo of my dad and I always cracks me up.  You gotta love the 80s!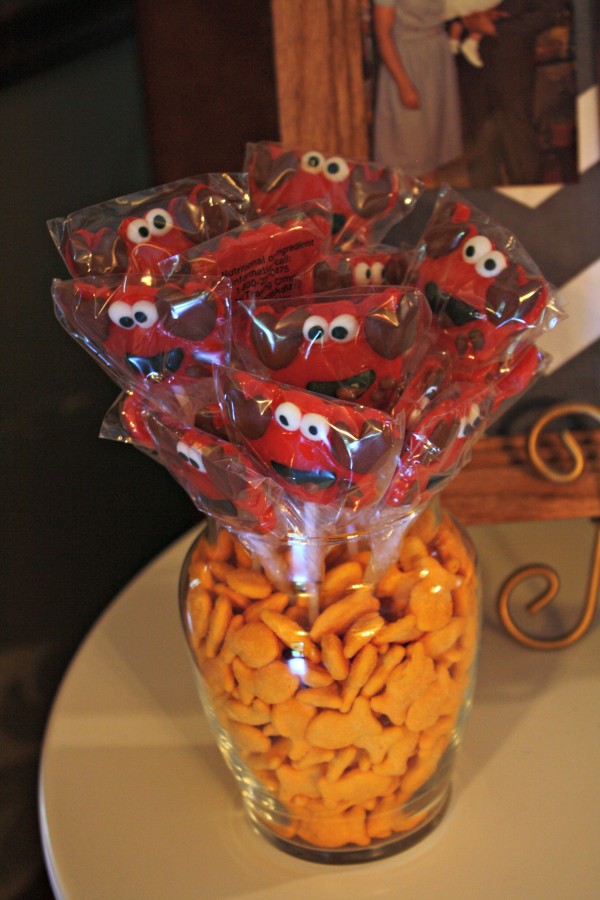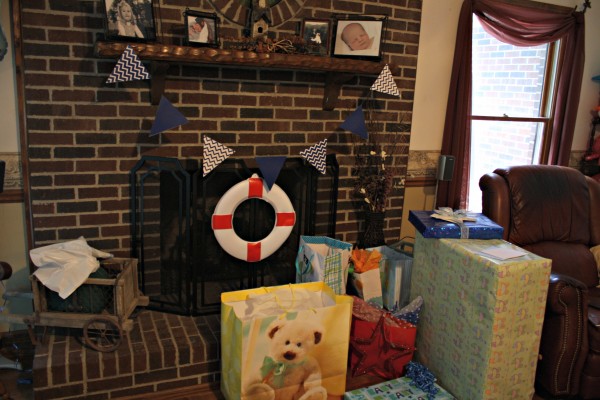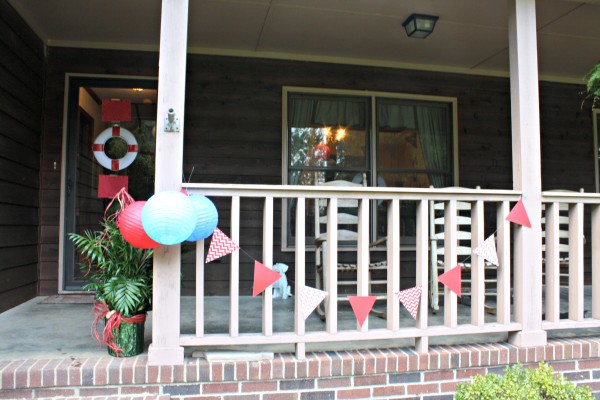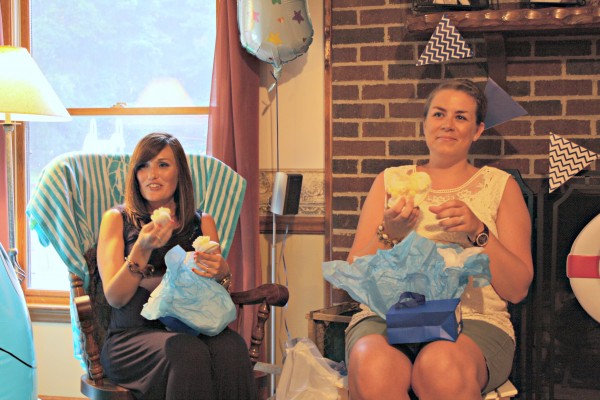 One of the coolest gifts I got was baby booties made by my Great Great Grandma Pasour (my dad's dad's mom's mom) from my Aunt Daffy.  My sister-in-law also got an identical pair (she's due the same week as me).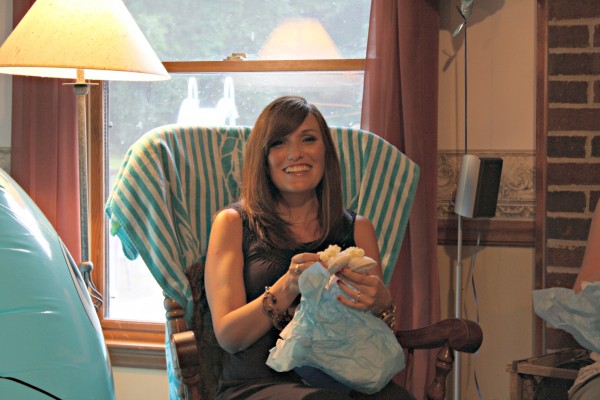 I received so many wonderful gifts and can't wait to use them all with Baby E.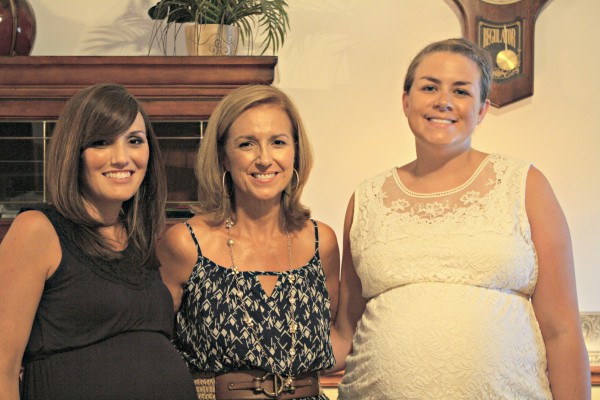 Here's a shot of me, my mom, and Jen, my sister-in-law.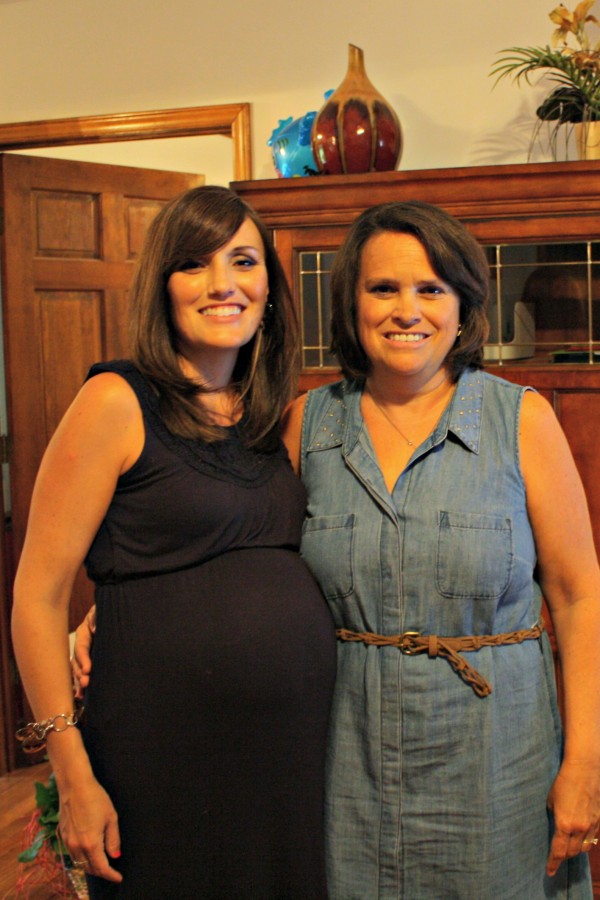 And here's a shot of my Aunt Tonya and I — the shower was at her house.
I feel so incredibly blessed to be given such a special baby shower by my family.  Thanks so much to everyone who made it possible and everybody who came.  I can't wait to bring Baby E into such a wonderful family.