Get ready, if you're looking for ideas for a nautical baby shower! Baby E's nursery is a nautical theme, so I'm pretty sure all three of my baby showers are nautical themed as well.
For July 4th we almost always travel out to the coast to spend the holiday with Brad's family. This year, Joy, my Mother-in-law planned a shower for baby and I with Brad's female relatives.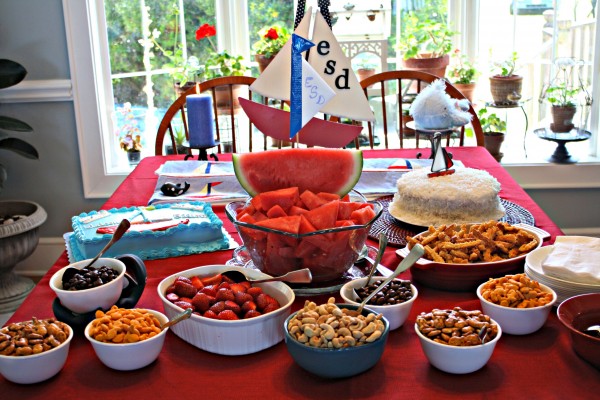 Joy is very creative and a wonderful baker, so we had a spread of yummy food!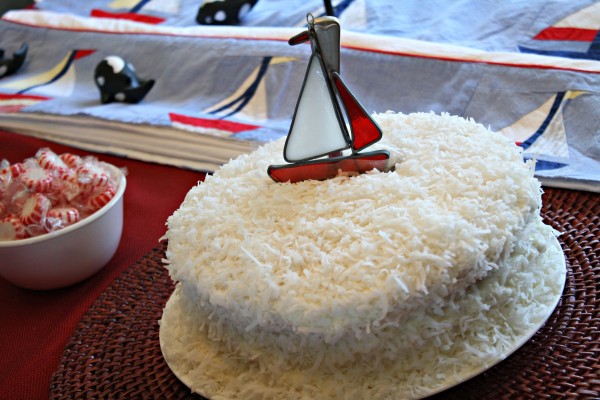 I dove right into this coconut cake, as soon as it seemed appropriate to start noshing — the best coconut cake I've ever had!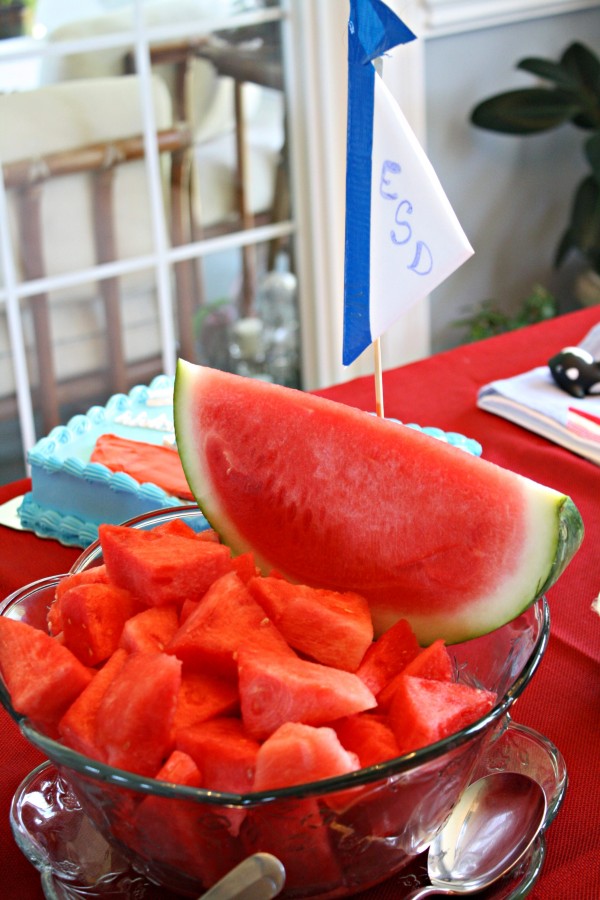 How cute is this sailboat made out of watermelon?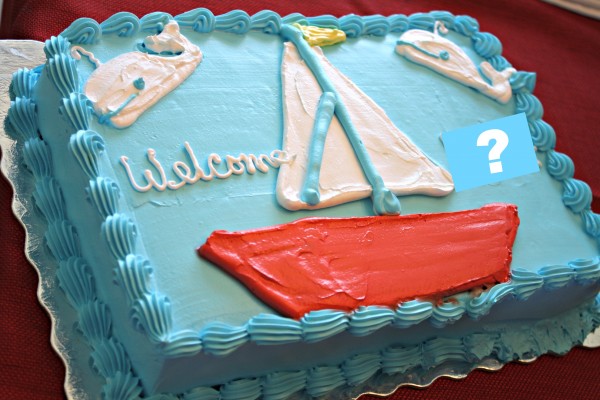 And then there was also a sailboat and whale cake.
You probably notice that there is something on the cake that I don't want you to see. Very few of my friends actually know this, but I slipped in front of some family over a month ago and said Baby E's name.  So then I had to tell the rest of my family and call Brad's family to tell them as well (it was only fair).  But we are still trying to keep it a secret from friends and the strangers that ask us almost the baby's name every single day.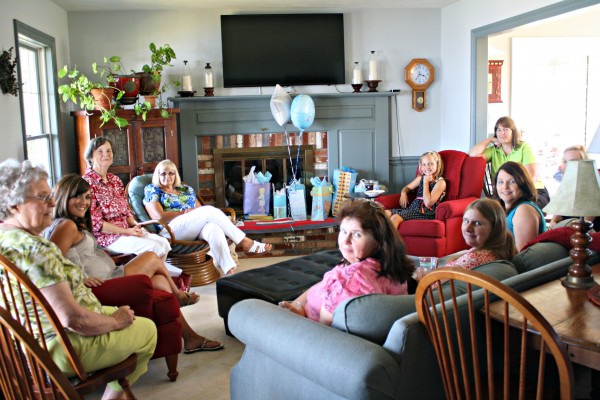 My shower guests were a few female family members, whom I had met once or twice.  It was nice to see them all again in such a small setting and I think I actually have down who is who now.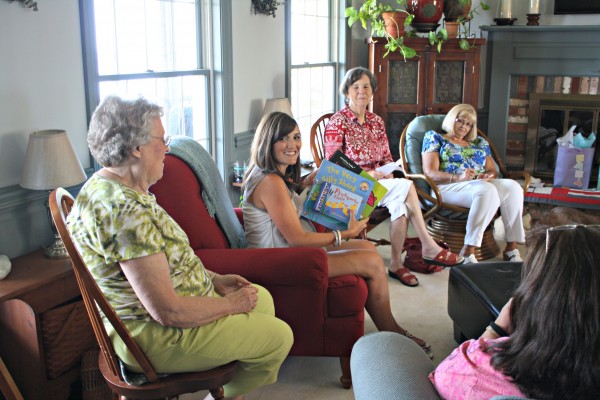 We chatted for a while, snacked on Joy's delicious food, and then got to opening presents.
Books! (I love books!)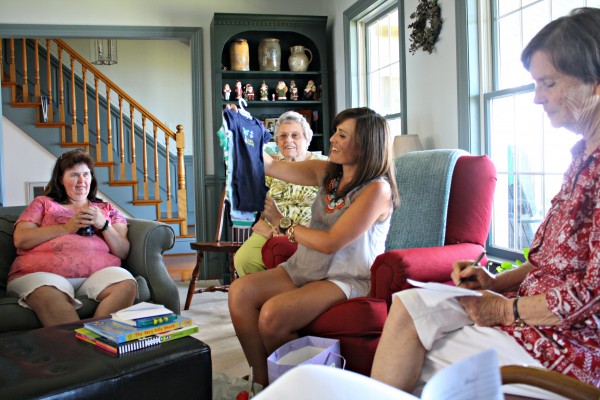 Lots of cute onesies!
Toys!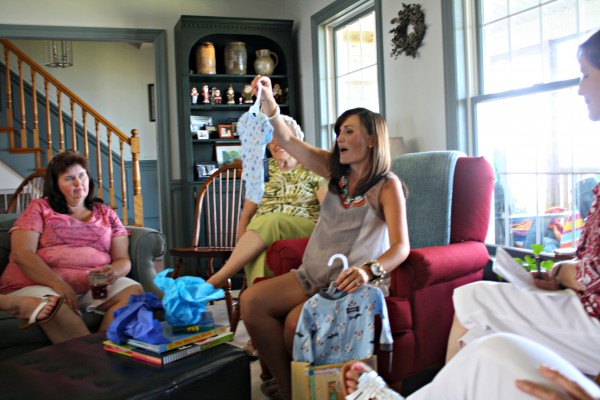 Sleepers!
Two blankets!
And a few more odds and ends from my registry.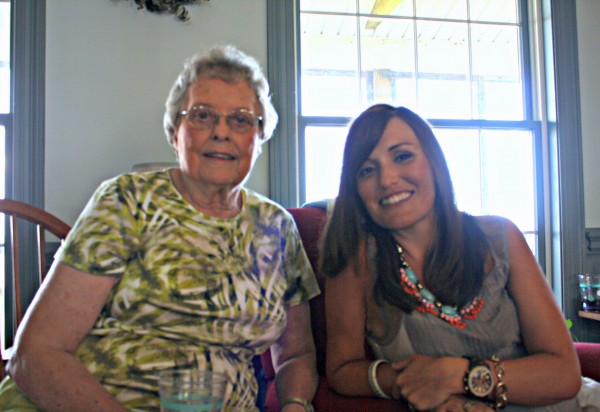 Here's a picture of Grandma (Brad's grandmother) and I.
My first shower was a lot of fun and it was nice to spend time with the female members of my other family who I don't get to see enough.  I feel incredibly blessed that Brad and I have so many people in our life that love us and can't wait to see Baby E.  He's already one lucky baby!