I may have mentioned it here once or twice before, but I live in a small house with very little bathroom space.  We have big plans to renovate in the future (in fact, we will have to add on before baby #2), but until then I made due with the space that I have.  I used to have tons of beauty products, but living in a smaller space has taught me to scale down a bit and be pickier when it comes to choosing what I keep around to use.
I don't use the term "love" loosely when it comes to products.  I really like trying new things, so for me to actually purchase a beauty product twice, means that I really really love it.  Here are a few of my absolute favorites — the beauty products that I love —  that I have and will be purchasing over and over again.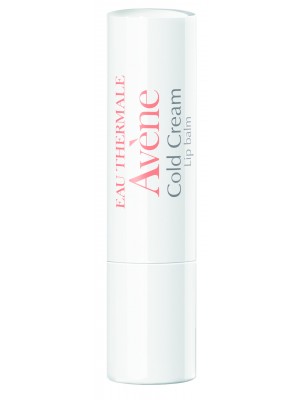 I've been obsessed with this lip balm since I wandered into a drug store in a small town in Provence, France and asked a sales associate for lip balm to heal my chapped lips.  Those French — they know their stuff.  It was love at first application.
I've never been excited about lip balm before and frankly, compared to the stuff I buy in the States (ahem! Burts Bees!), this stuff is like nine million times better.  It's creamy and doesn't need to be applied over and over again.  When I first bought it, I was suffering from some major chapped lips after forgetting to pack lip balm for a two-week vacation and suffering for a week and a half. But when I first tried this lip balm, I felt instantaneously better.   And even though I didn't really need to keep applying it, it felt so luxuriously creamy, that I couldn't help but want to.
I've looked high and low for this stuff in US stores (Ulta and Sephora) and as best I can tell, it doesn't exist in brick and mortar stores.  BUT, you can order it online.  Before you gawk at the price, I'll go ahead and warn you that is easily four times as much as your typical drug store brand lip balm.  But it is so incredibly worth it.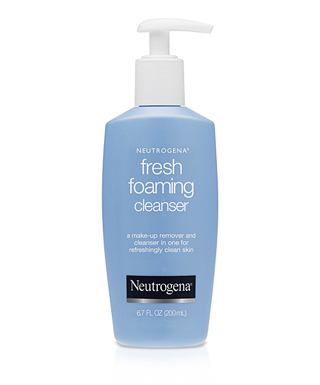 Neutrogena Fresh Foaming Cleanser
I've been using this particular face cleanser since I was a teenager.  I've tried other products but have always went back to the Fresh Foaming Cleanser for two reasons: 1) It's gentle on my skin and 2) It gets all of my eye makeup off easily without having to use a second product.
I am lazy when it comes to my beauty routine at night.  I'm tired and frankly I don't care to go through a multi-step process.  I just finally started flossing on a nightly basis so yeah, a five-step skin care process is never going to be something I do regularly.  That's why this stuff is perfect for me and has been for the past fourteen years.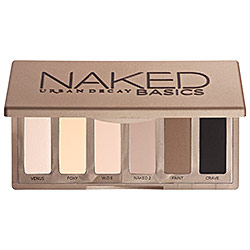 Urband Decay's Naked Basic Palette
For the past few years I've asked the question, "Why are all eye-shadows shimmery or sparkly?". Don't get me wrong, I love a little shimmer every once in a while.  But on a daily basis, I like a more matte look when it comes to my eye makeup.  Also, my eyelids tend to be a bit dry and the sparkles from eye shadow, often end up on my cheeks.
One day, I finally had enough, so I walked into Sephora and told one of the sales associates that I was looking for a matte eye palette.  They showed me the three (can you believe there were only three?) that they carried  This was the smallest palette and the one with the most basic colors (hence the name!).
After using it for the past month, I'm in love.  On days where I wear hardly any makeup, I use the first three colors for just a bit of highlighting.  On regular makeup days, I use the fourth and/or fifth with the lighter colors.  And when I want something really dramatic (at night), I work in that super dark color at the end for a smoky eye.  This might be the first eye palette that I buy more than once.

Tocca Eau de Parfum – Collette
I've been looking for a new fragrance and decided to test some scents one day.  With a little bit of help from the sales associate at Sephora, I found the Tocca fragrances.  I smelled every single one of their fragrances, and finally narrowed it down to Liliana and Colette.  Since the sales associate recommended Liliana to me, I bought a small roller, but lucky for me, she also sent me home with a sample of the Colette.  After wearing both, I'm finally sold on the Colette and find myself wishing that I had purchased the roller version of it.  I will be purchasing the large bottle very very soon.  The scent is intoxicating.
Top Notes: Italian Bergamot (a fruit in the orange family), Neroli (oil produced from the bitter orange tree), Watery Peach
Middle Notes: Muguet, Gardenia, White Peony
Bottom Notes: Sandalwood, Musk, Benzoin, Patchouli
I wish I could say that I am in love with a particular under eye concealer.  But after some umpteen years of searching for the perfect one, I'm still searching.  Under eye circles are one of my biggest beauty "challenges".  In the past few years, I've used Neutrogena 3 in 1 Concealer for Eyes and Laura Mercier Secret Concealer.  I find the Neutrogena to be a little too light — it doesn't conceal as much as I'd like.  It reminds me too much of a tinted moisturizer.  However, the Laura Mercier is too creamy and heavy so I feel like it doesn't blend into my skin as well as I'd like. Maybe a primer would help?
I'm definitely open to suggestions if anyone has found THE perfect under eye concealer for dark circles.  Please share! In fact, please share any of your favorite beauty products in the comments. I love finding new products.