Here are some photos from my appearance on Fox News Rising this morning sharing healthy snacks that are great for kids.
Check out the video here!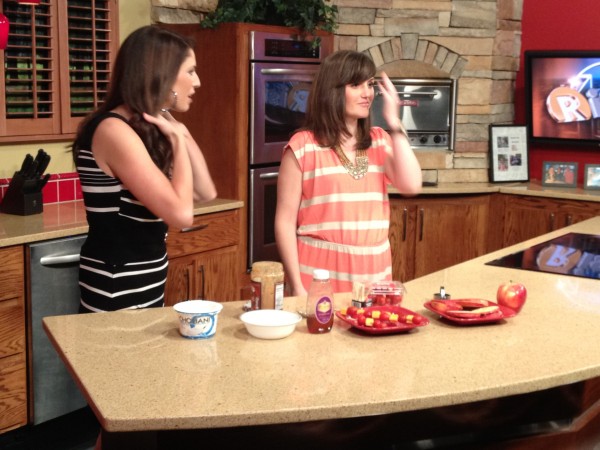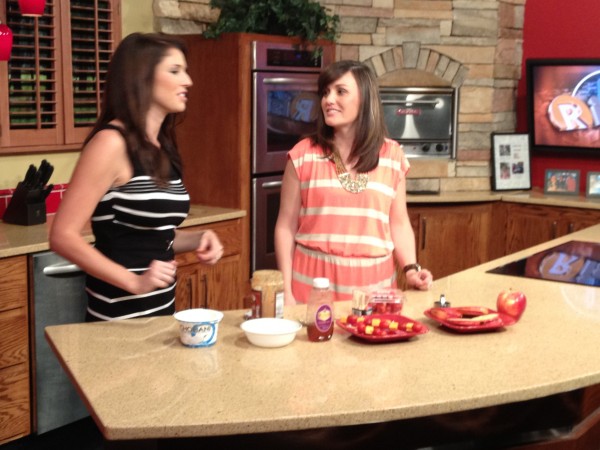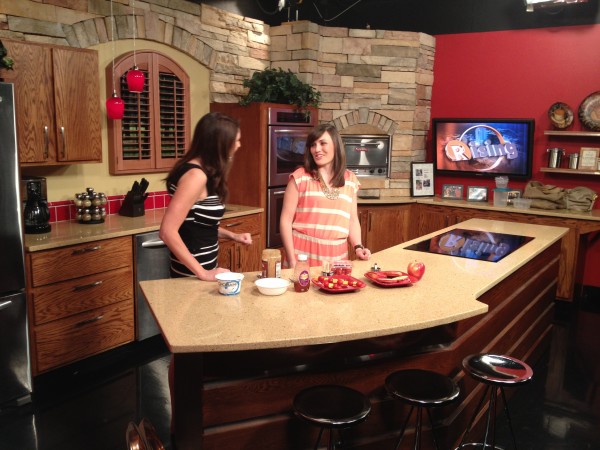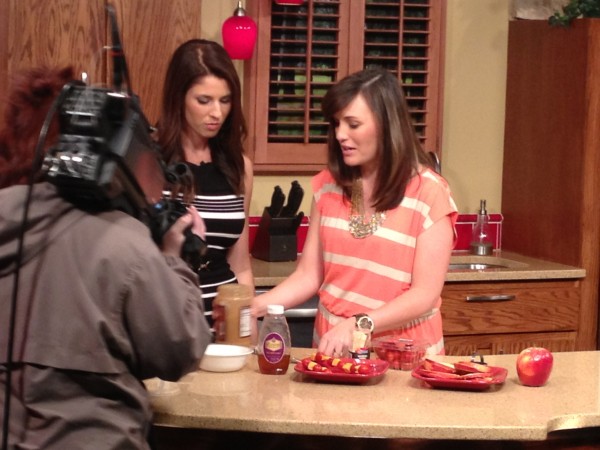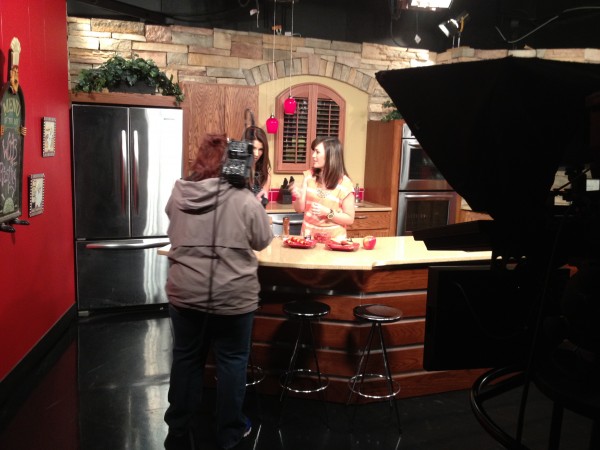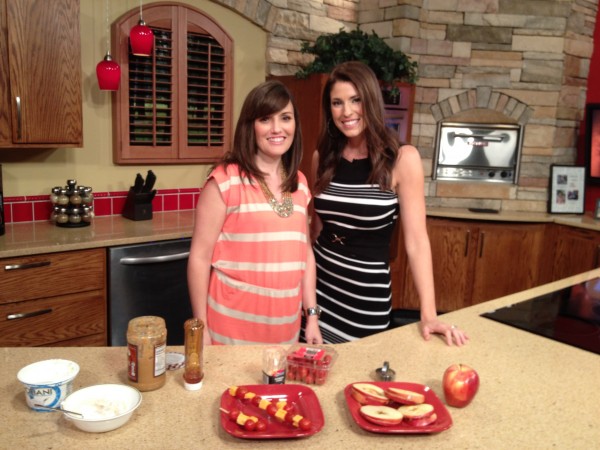 Being on TV is so much easier when you have someone leading you through the segment by asking you questions.  It's so much easier than being the sole person in front of the camera! I had a great time and really enjoyed being on Fox New Rising.  I didn't seem too nervous, did I?
Thanks Jess for snapping these photos! And thanks everyone from Fox Charlotte for having me drop by to share some healthy snacks.