I've made some awesome food finds (and some non-food finds) lately in Charlotte that I have to share.
Here's what I've found: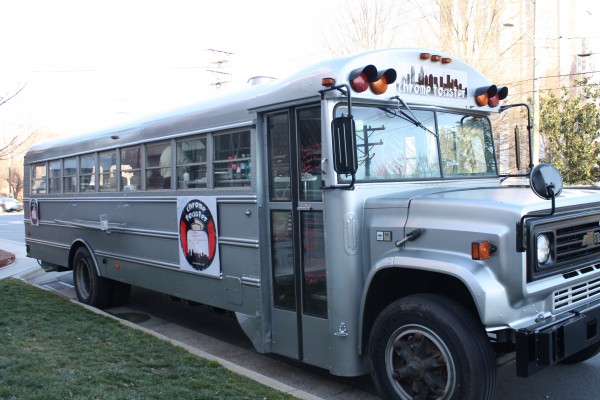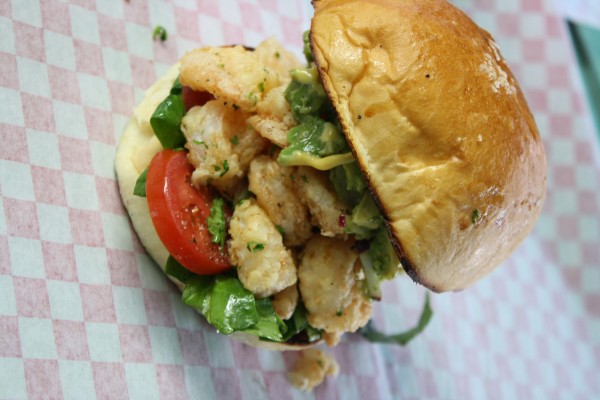 The Chrome Toaster Food Truck
This food truck serves "American street sandwiches" out of a chrome colored school bus.  Brad and I split the Shrimp Po' Boy because we had to go to an event with appetizers later that evening. It was so yummy and I especially loved the generous amounts of avocado (which you know I love).  You can find out more details on my post on the Eat My Charlotte Blog.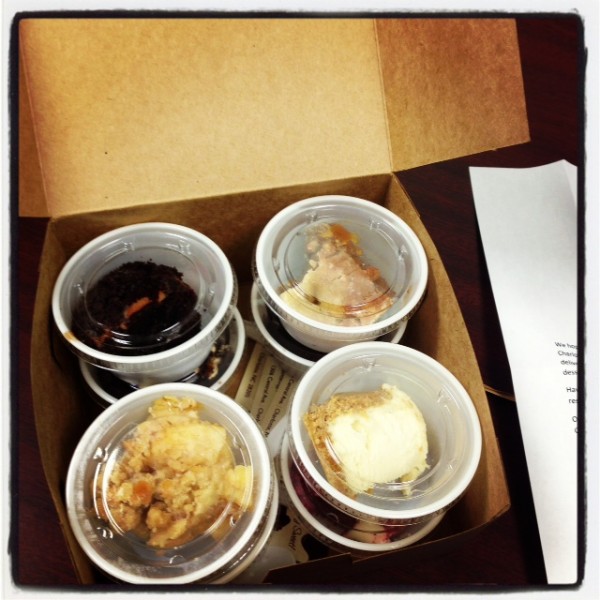 Desserts Delivered
These guys are so nice! They dropped off a sampler box of their desserts for me try one day. Desserts Delivered specializes in mobile dessert delivery.  You can order desserts late into the night.  So dangerous! My favorites are the peanut butter chocolate cake and the red velvet.  They also will include ice cream and milk per request.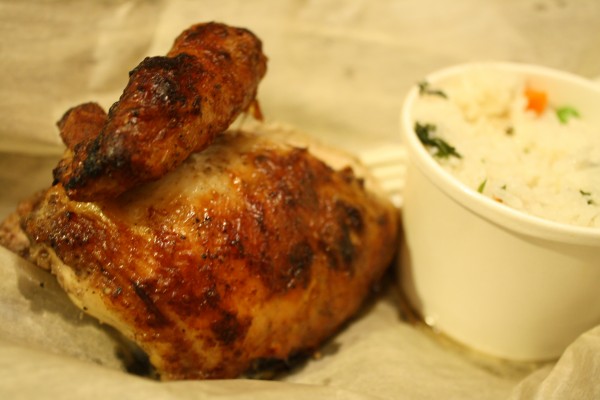 Viva Chicken
I love Peruvian restaurants because I'm a fiend for roasted chicken.  While Pio Pio (on East Blvd.) is my absolute favorite, I have to admit that Viva Chicken is also really good.  Their chicken is very juicy and flavorful.  The only issue I had with Viva Chicken is that I think for such a substantial piece of meat, you need real metal cutlery and a plate.  Plasticware and a waxed paper lined basket just makes a big mess.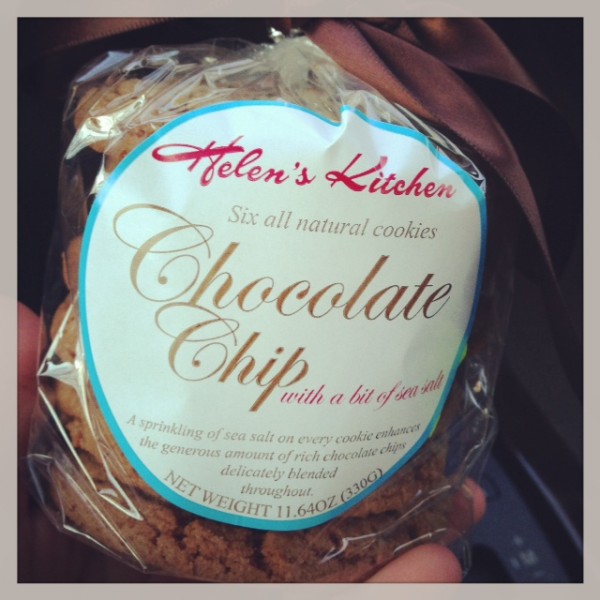 Helen's Kitchen Chocolate Chip Cookies
A friend dropped these cookies by my house to try (who doesn't love chocolate chip cookies on their doorstep?).  "Helen's Kitchen is a food company which focuses on using simple, high quality ingredients to create complex, delicious foods," (source).
But let's get down to the important part — these cookies were so yummy.  The perfect chocolate chip cookies is a matter of personal opinion.  Some people like soft and chewy, while some people like crispy, or somewhere in between.  These cookies were chewy with a crusty exterior.  My favorite part was the very subtle saltiness from a sprinkling of sea salt on the cookies.  Sweet + salty is my kryptonite so these cookies got polished off fast.
Besides ordering them online, you can also find Helen's Kitchen cookies at FABO and Reid's Fine Foods.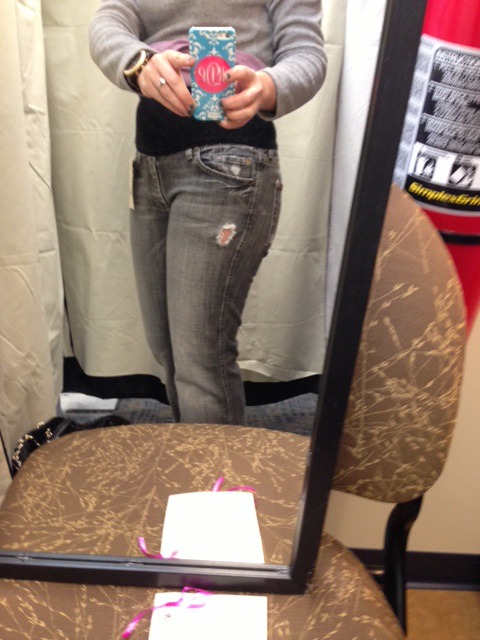 Maternity Consignment in Charlotte
Although I've done my share of scouting out deals online and in stores for maternity clothes, I've found some awesome deals at maternity consignment store and sales in Charlotte.  The jeans in the photo above are Seven for All Man Kind that I got at the Green Jeans Consignment Sale for $33 dollars (!!!).  I'm not crazy about the hole in the thigh and actually took this photo so I could send to my best friend to ask if she though it was inappropriate for a mommy-to-be.  But I couldn't pass up this deal and ended up buying them. They have a very worn-in look and feel so I might just try to stitch up the hole so it matches the other worn looking places in the jeans. They're so comfortable!
I also found a few other maternity items and a really cheap designer handbag. I didn't leave with a ton of items, but am really pleased with what I did find.
I felt like I struck gold when I stepped into the Clothes Mentor a couple of weeks ago.  I found two really cute tunics, a top, and a non-maternity maxi dress that I think I'll be able to wear my entire pregnancy (it's very loose and flow-y).
Both of these consignment sources are mostly for non-pregnant women so in my opinion, every woman should check them out.  I'll definitely be back during my pregnancy and long after the baby is born. I really love consignment.
What local finds have you found recently?