Merry Christmas and happy holidays everyone! I'm blogging today from my in-laws on the NC coast.  We're having a great time relaxing and visiting with family.
But today I want to recap an event I was very fortunate to attend over a week ago, that I just haven't been able to find the time to write about.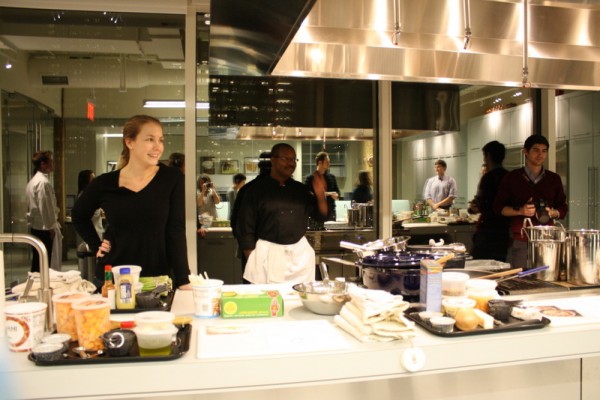 I was invited to the beautiful Chobani office with some of my fellow Charlotte foodie bloggers to cook in their test kitchen and enjoy a delicious Chobani-inspired holiday meal. Chobani staff and chefs were on hand to guide us as well as Amy, our lovely host for the evening.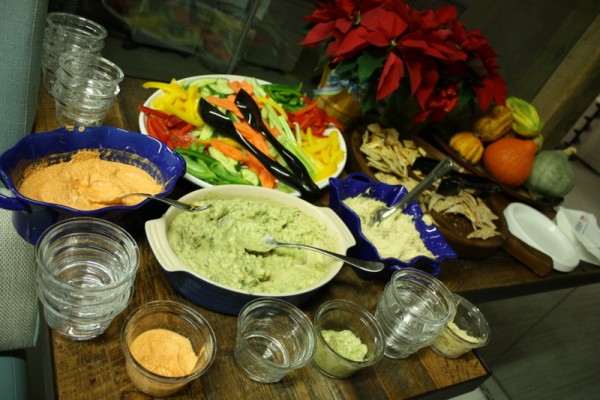 Before getting started on preparing our holiday recipes, we noshed on some yummy appetizers and wine.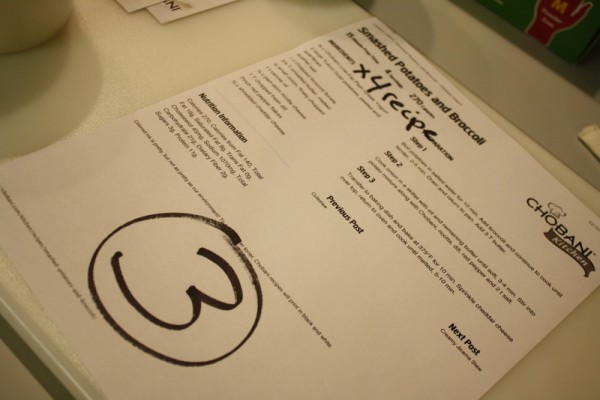 After a bit of socializing we were asked to choose a station and a partner and begin cooking the recipe at our station of choice.
Brittney and I chose station three which was a recipe for Smashed Potatoes and Broccoli.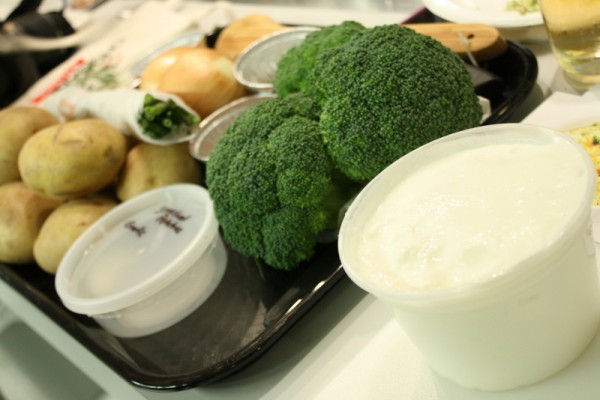 We were given instructions to quadruple the recipe so there was quite a lot of chopping and peeling involved in tight quarters.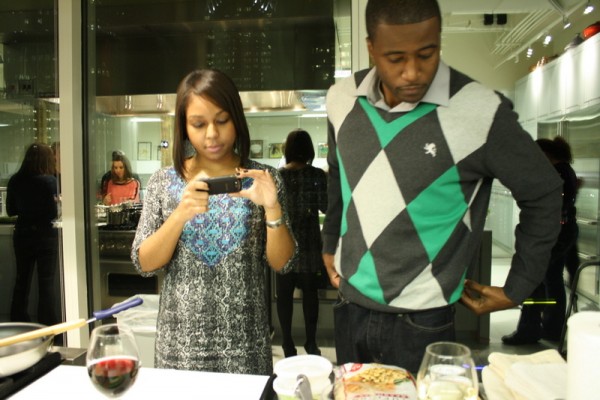 Lucky for me, my friends Andrea and Jarvis were just across from us and didn't mind me taking up every bit of their personal space.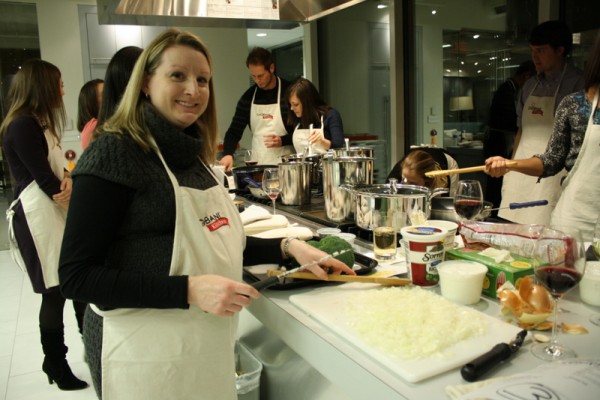 Here's Brittney, looking cute with her baby bump.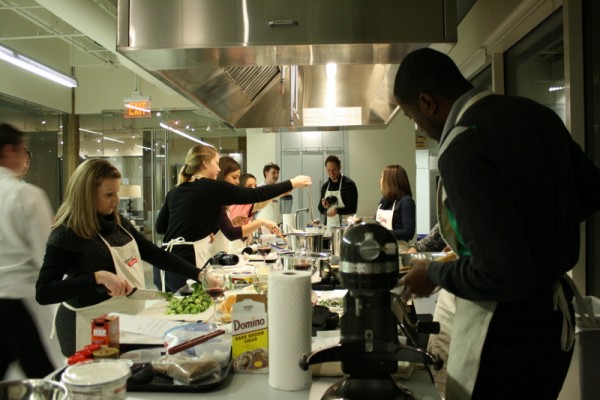 As you can see, there were a whole lot of cooks in this kitchen!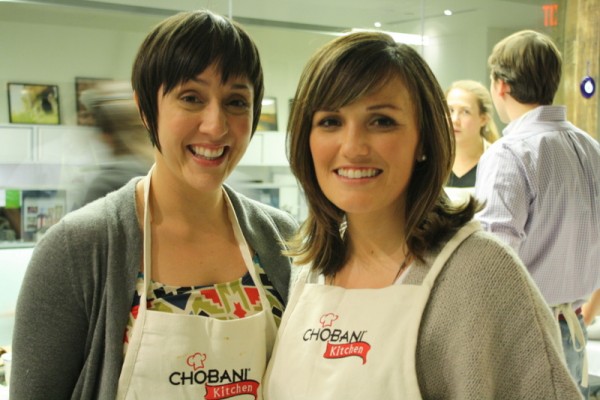 In between cooking, I mingled with some good friends.  The whole food and healthy living blogger scene in Charlotte is so friendly.  We're like a little family.  So these events are extra fun because I really love the people attending the events with me.
I never know whose coming, but I always know someone fun, like Keia, will be there.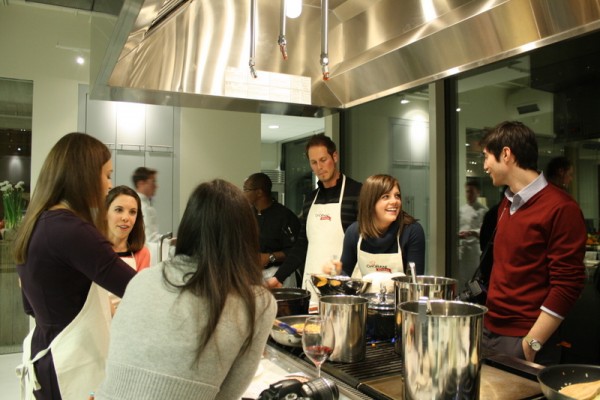 It's obvious that other people feel this way too.
But now, lets get to the main event.  The food!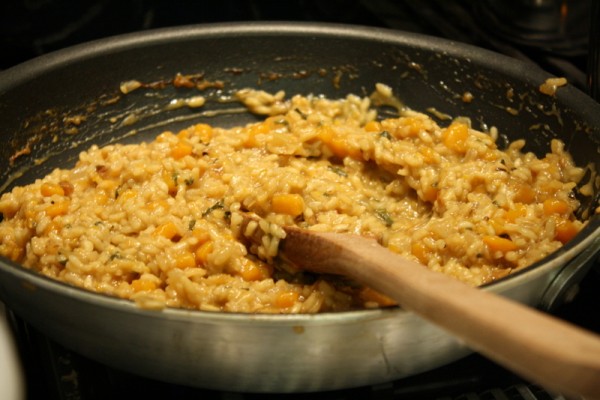 One of my favorites of the night was the pumpkin risotto.  Here's my take on this yummy dish. Both are very good!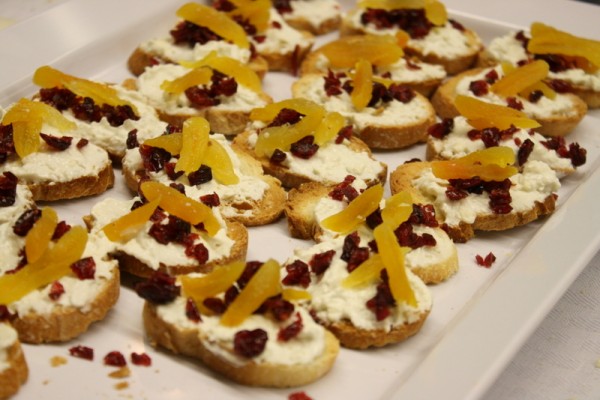 This Chobani Gorgonzola Crostini was a delicious appetizer — a wonderful mix of sweet from the dried fruit and savory from the gorgonzola spread.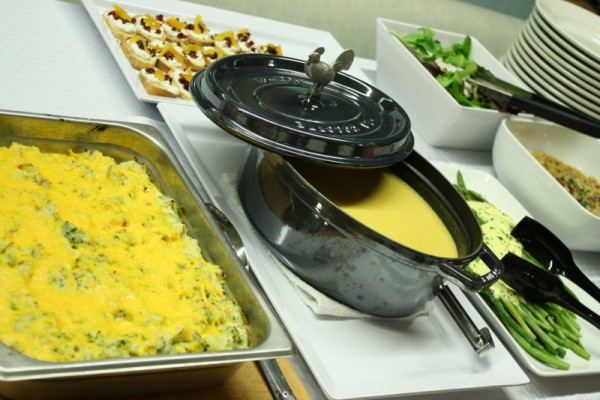 There was also a velvety Roasted Butternut Squash Soup, Steamed Asparagus with Chobani Hollandaise, and Holiday Stuffing.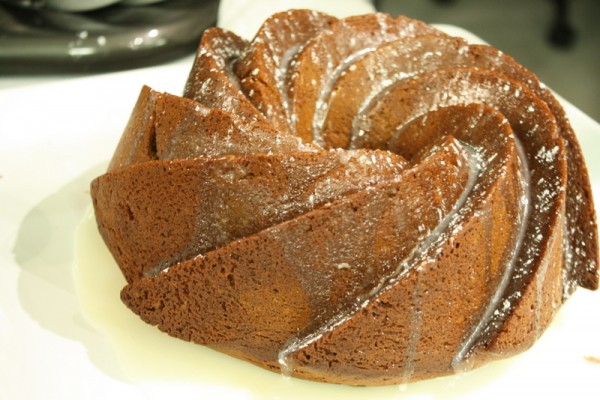 But the piece de resistance was the Iced Gingerbread Bundt Cake. I couldn't believe that this cake had absolutely no butter or oil.  Even the glaze was made with Chobani yogurt. What was most shocking is that this cake wasn't spongey like a lot of baked goods that have yogurt as a butter substitute.  I was amazed at how good it was.  Simply delicious.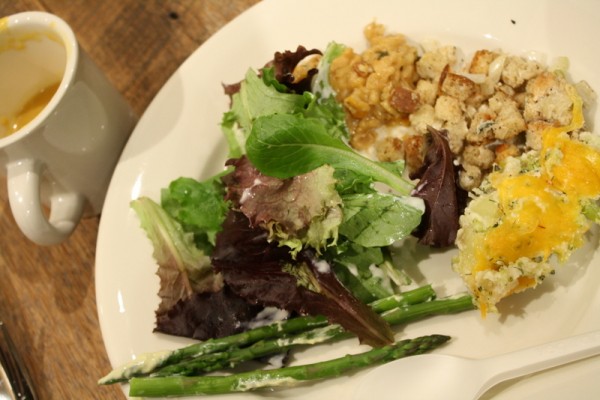 Here is my plate, plus a mug of butternut squash soup on the side.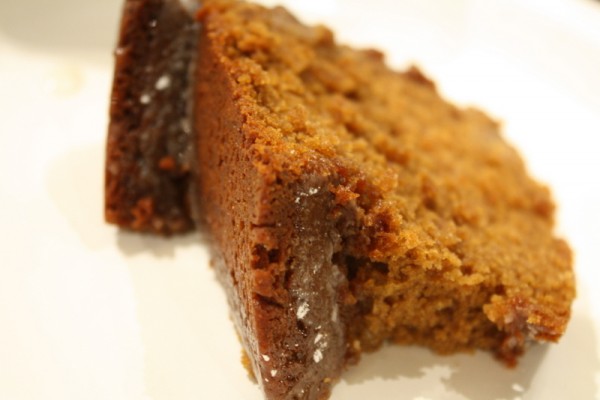 And of course, the highlight my meal was a piece of the cake.  I will most definitely be remaking this at home.
Thanks so much, Chobani for including me with all of these awesome bloggers and inviting me to be a part of this event.  I had a blast!
For more yummy recipes featuring healthy Greek yogurt, check out Chobani's recipe page where you can find the recipe for the dishes shown here, plus many more.
**I was not compensated for this post or my time in the Chobani test kitchen.  All opinions, as always are my own.**