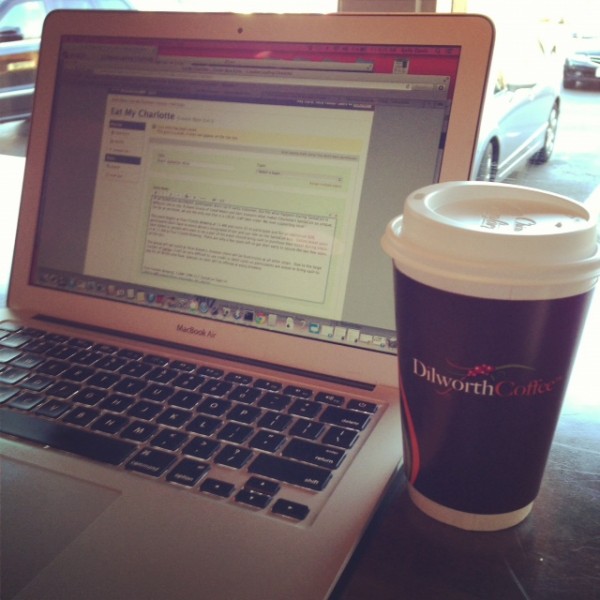 Just popping in to say hello and do a little lifecasting.  I feel like that word is supposed to have negative connotations, but for some reason I like it. Color me strange.
I'm working from Dilworth Coffee this morning which includes freelance writing, blogging, and even some graphic design, mixed in with a little bit of fielding emails.
Then I'm off to a meeting about managing a business' social media and then have a lunch meeting with a local business about another service I'm starting to offer. After that, I need to finish up the week at my part time job (i.e. my old job at which I'm now part time).  Later this evening, I'm attending a holiday party at a club at The Music Factory and then have a dinner date with some ladies at Cabo Fish Taco.
I've thought about doing "a day in the life of…" (someone with 5 jobs?) blog post.  I just love reading those! But no day is ever the same.
And I just realized you're not supposed to put upcoming plans on the internet so just promise me that none of you are crazy and I'll feel much better about my chances of being stalked and murdered.
I love to leave blog posts on a positive note. 😉