Last week, I along with some other bloggers were invited to get a behind the scenes look at Atherton Mill and Market.  The market is one of those places that I haunt frequently. For me, it was just another opportunity to talk to some of the great vendors I've made friends with shopping there over the past several years.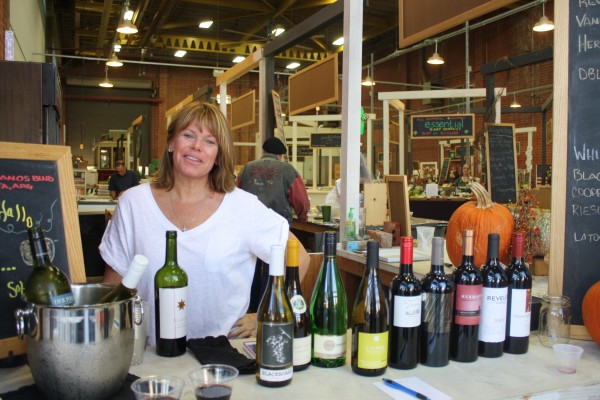 We started off with a glass of wine from Vin Master Wine Shop poured by the lovely Kim.
I always talk to Kim and usually sample what she's selling when I got to the market. Vin Master is located just outside of the market and specializes in sustainable wines.  Plus Kim is just fun to know.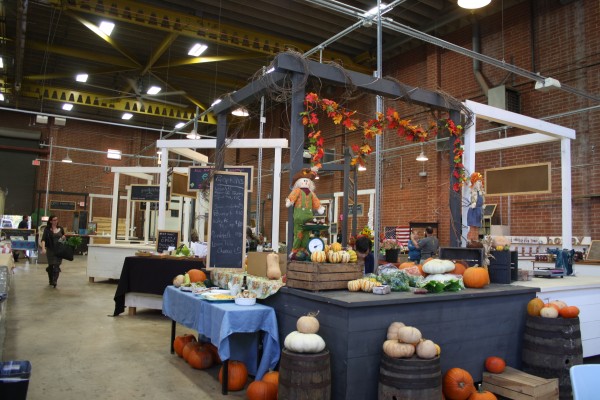 The market was decked out in autumn garb.  But we didn't stay at the market long before heading over to Savory Spice Shop.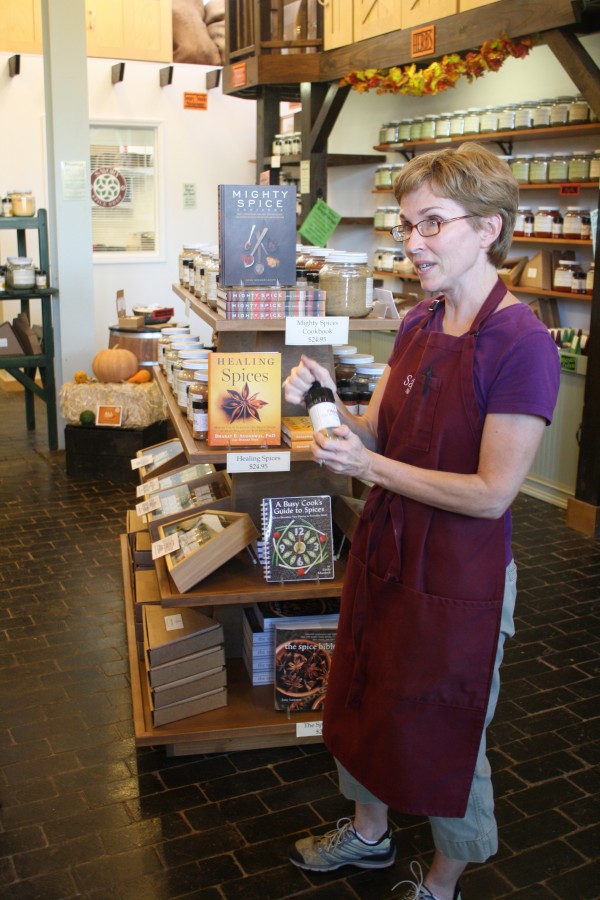 Owner Amy MacCabe explained some of the varieties of spices available at Savory Spice Shop.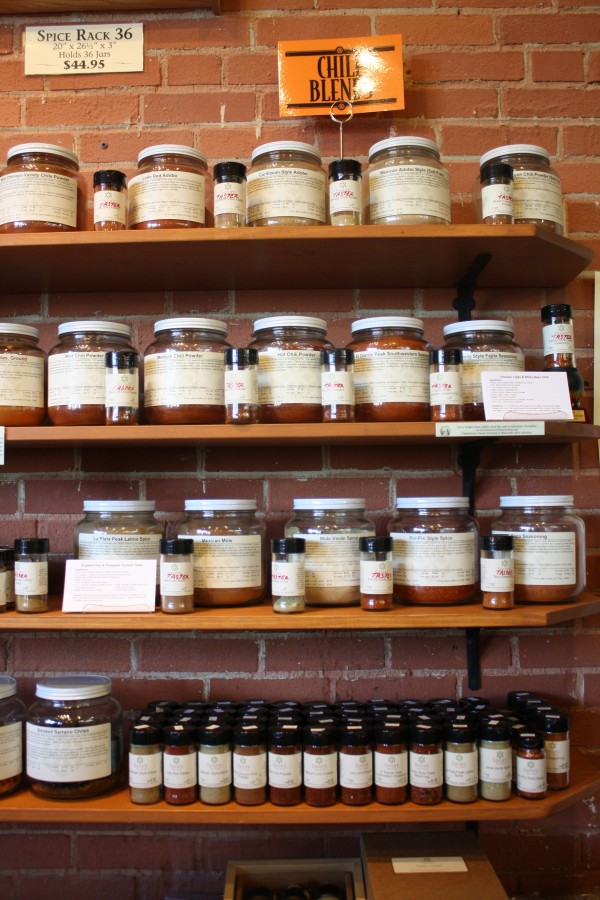 You really can get just about anything there.  Who knew there were so many varieties of chili powder?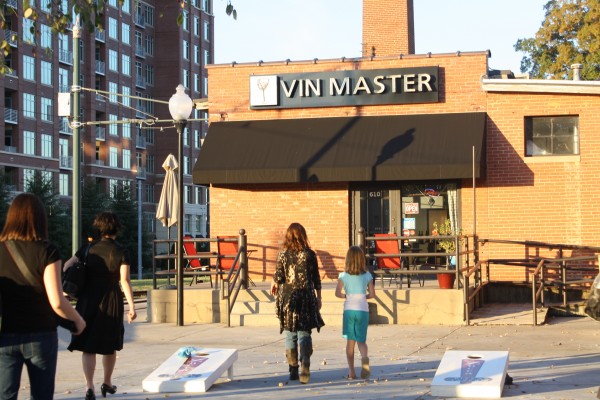 From there, we headed over to Vin Master Wine Shop.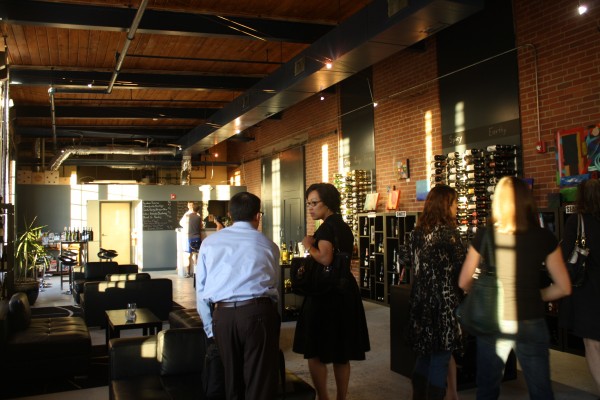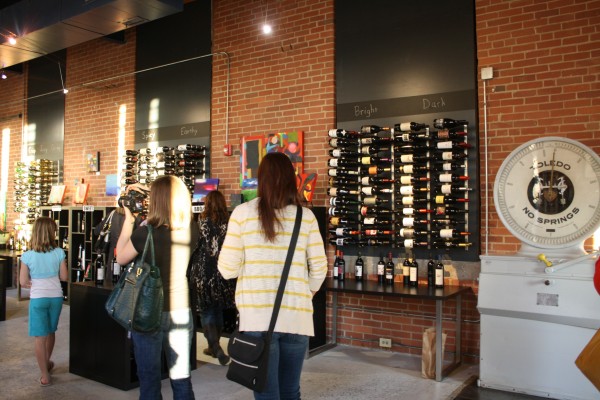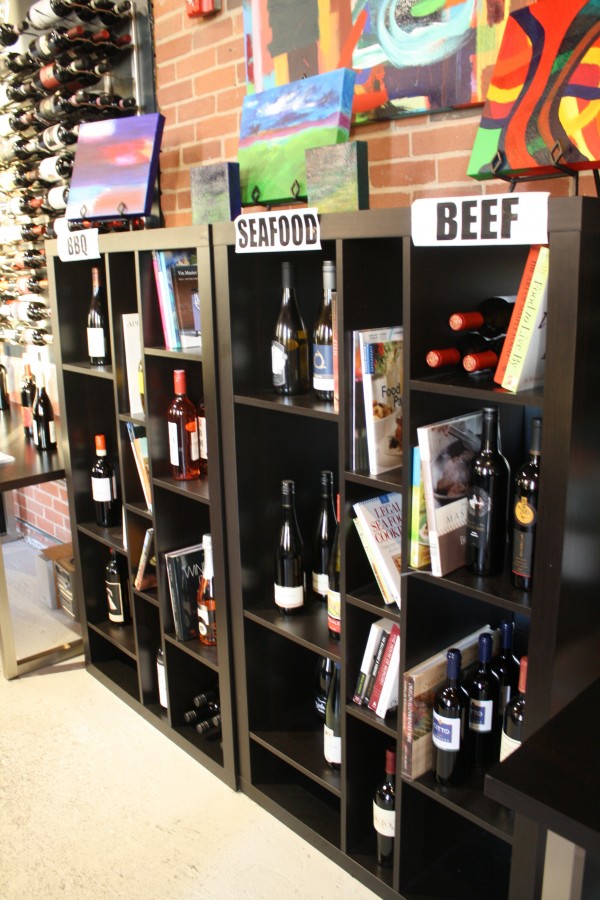 They make picking out wine really easy by separating them by flavor pairings.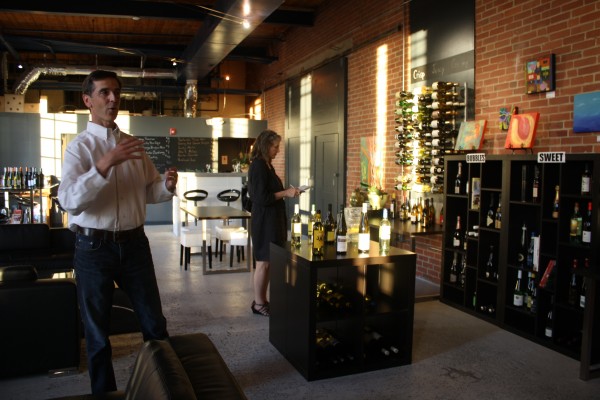 Owner Chris Woodrow took a few minutes to explain why he chooses to only offer wine from sustainably grown grapes in his shop.
Side note: They do a free wine tasting at Vin Master every Thursday night and the third Thursday is mega-tasting night.  For $15 they offer a 20+ wine tasting.  It's extremely generous and fun. Also on tasting nights, the wines offered are significantly cheaper.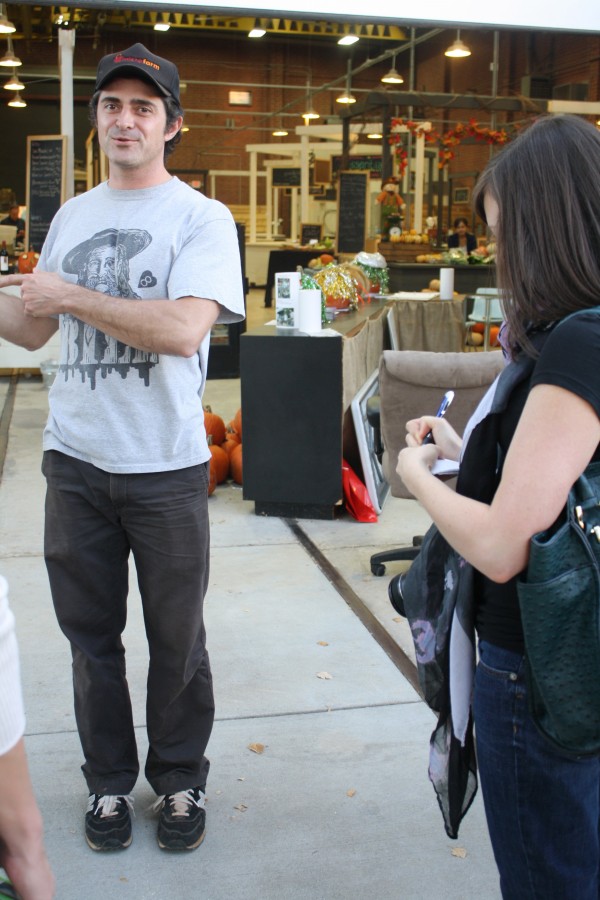 Before heading back to the market, we spoke with a rep from Micro Farm, which sells seedlings for residents and restaurants to start their own little garden.  All of the plants are organic and they make it really easy on you.  Apparently the gardens needs no weeding and very minimal upkeep.  Hmmmm….maybe this would be perfect for me.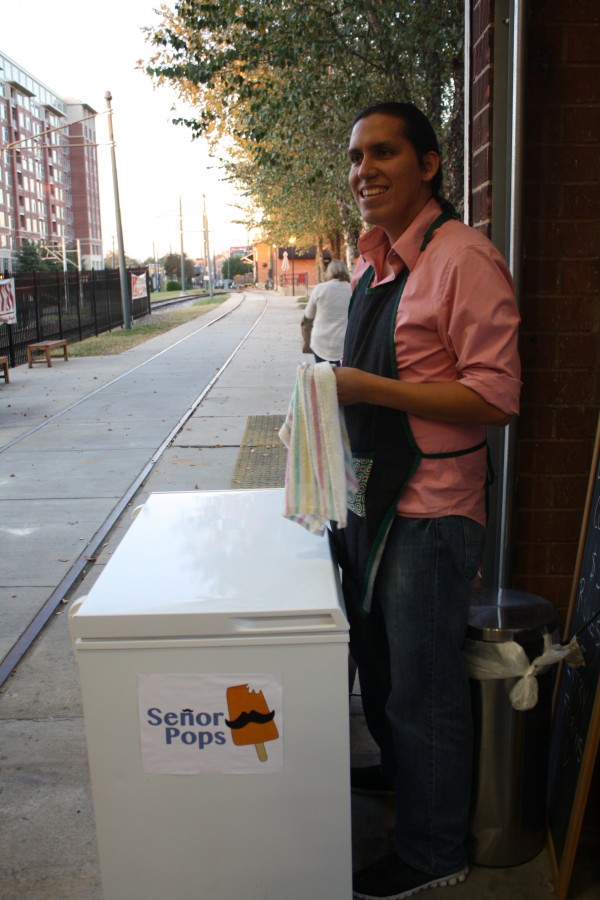 Then there was Senor Pops, who sells organic popsicles in really unique flavors like pineapple and chili, avocado, and Mexican eggnog.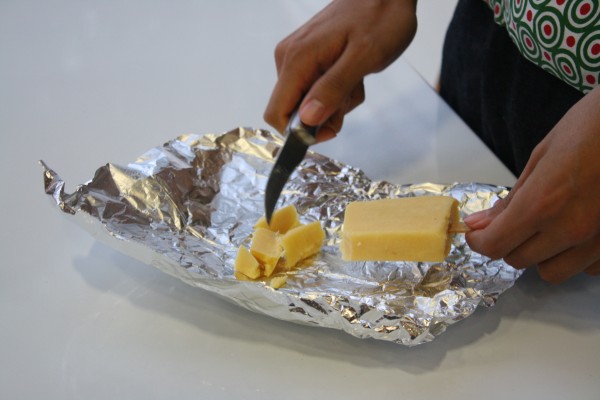 He generously shared a piece of passionfruit with us.  It was creamy and refreshing. Yum!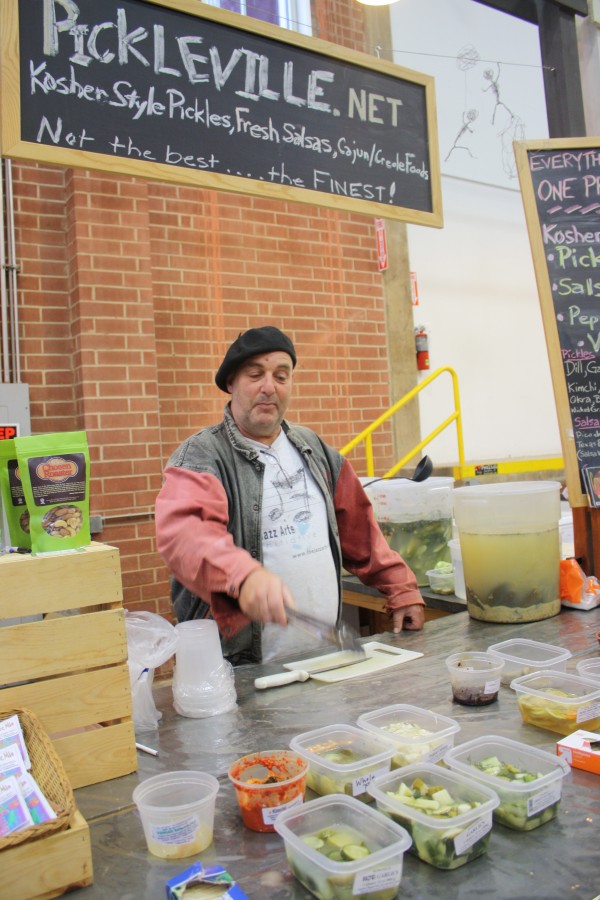 Then there was Pickleville — one of the only places I've ever been able to find bread and butter pickles not made with high fructose corn syrup.  Seriously.  It's very difficult to find.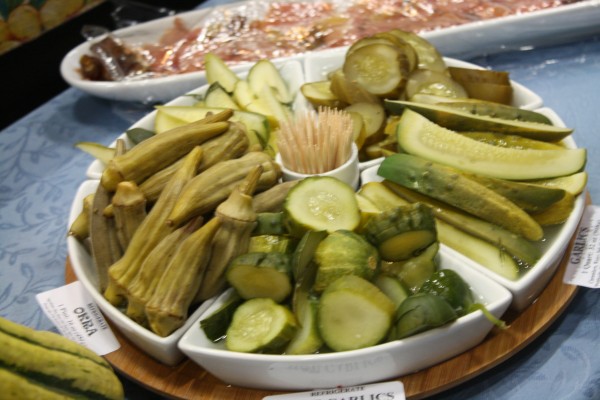 He has all sorts of pickles and salsas that you can sample before purchasing.
Other vendors included…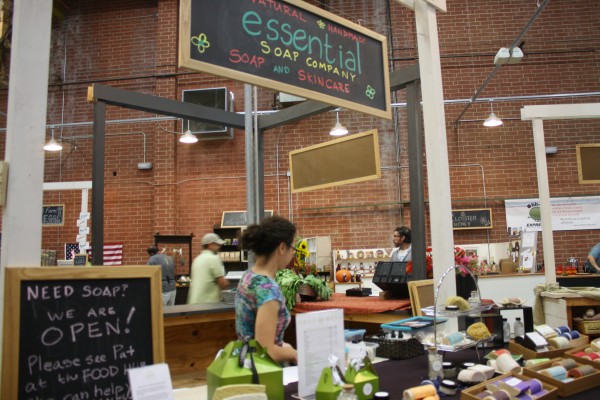 Essential Soap Company — I have their shampoo soap which gets my hair squeaky clean, removes build up, but doesn't dry my hair at all.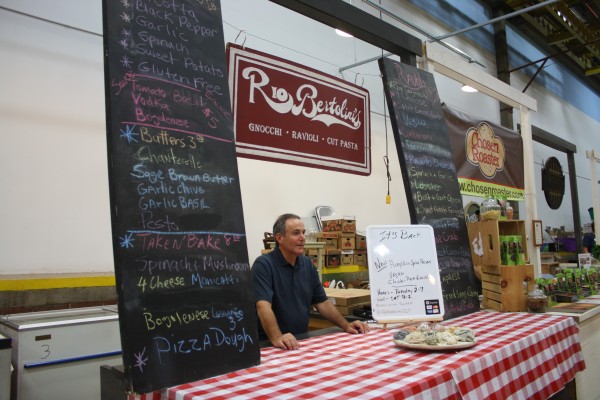 Rio Bertolinis — homemade pasta that I've never bought but always mean to buy.  Fresh pasta is like 1,000 times better than dried pasta.  Trust me on that.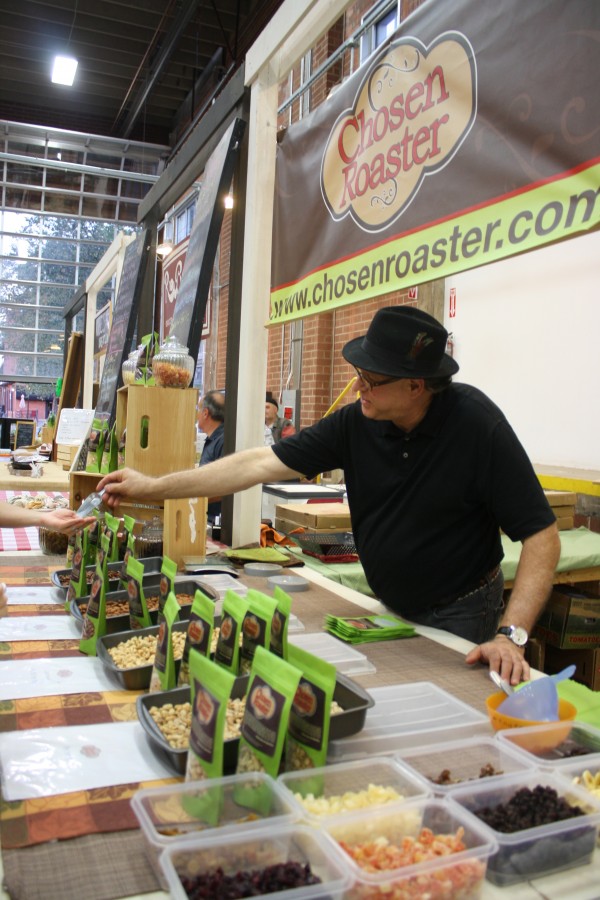 The Chosen Roaster — dry roasted nuts and dried fruit.  You can make your own trail mix from his products.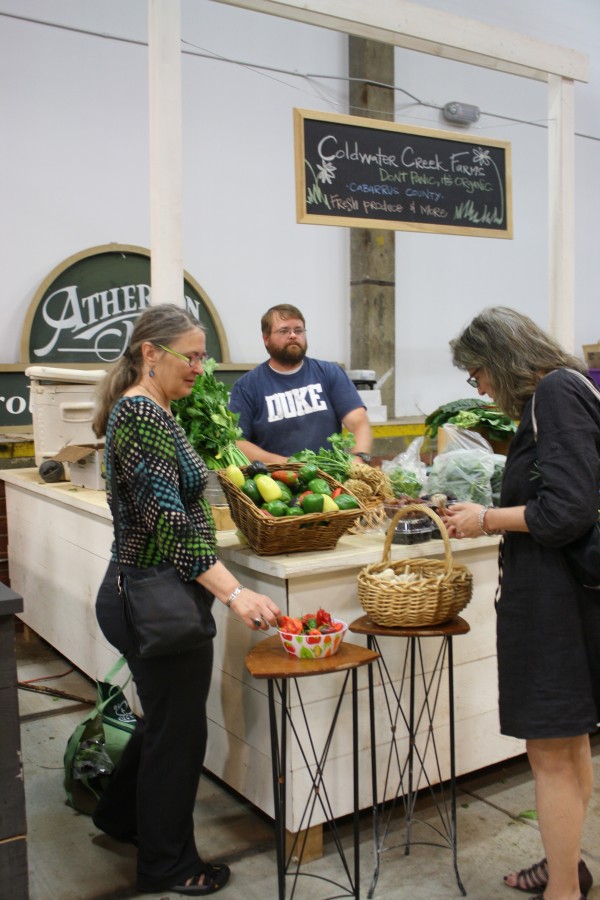 Cold Water Creek Farm — My favorite farmer, wavering slightly in his "favorite" status due to his Duke t-shirt.
Just kidding.
Okay, maybe I'm only kind of kidding.
I get my CSA from CWCF and definitely frequent this booth more than any of the others.
Plus I just love their saying "Don't panic, it's organic!". 🙂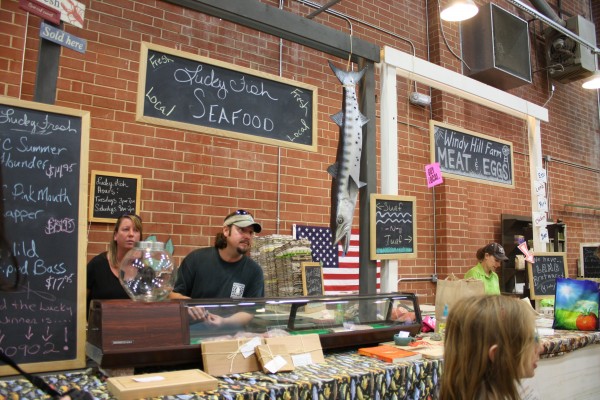 Lucky Fish Seafood — which features North Carolina only seafood.  I've purchased from them several times.
And…
Windy Hill Farm — which sells meat and eggs.  Another vendor I purchase from a lot.
Both of these vendors can tell you exactly where their food is coming from and Windy Hill can tell you about how their animals are raised, and personally, that makes me feel better than the grass-fed/free-range stickers at the grocery store.
I may not purchase from Atherton Market all the time, but it makes me feel good when I do.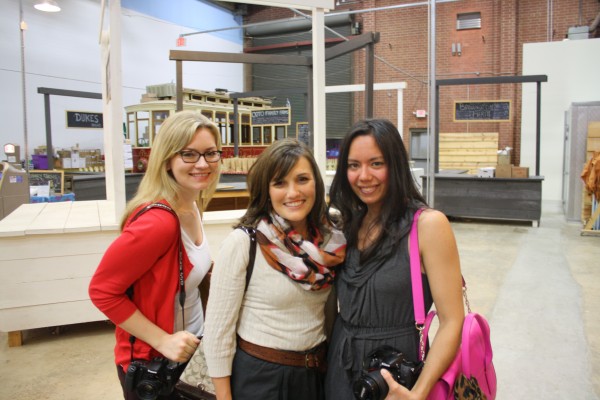 Thanks Lynn (who runs the market) and all the vendors for treating me to a fun night out and for being such a wonderful place to visit throughout the week.  I really appreciate your commitment to local food.