I'm posting a bit later than usual tonight because I've been filming a video in my very own kitchen.
I'm being featured on several episodes of A Healthier Charlotte explaining quick and easy ways to incorporate healthy foods into a busy life.
I'm so honored and excited to be a part of this and will definitely post the link when it airs.
Speaking of which…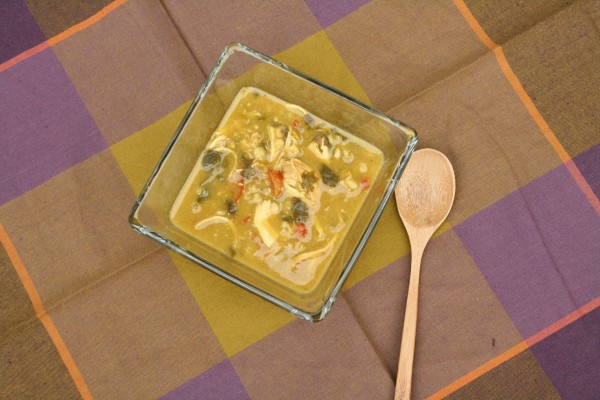 Are you ready for something yummy, warm, and filling?
Better yet it's quick and easy.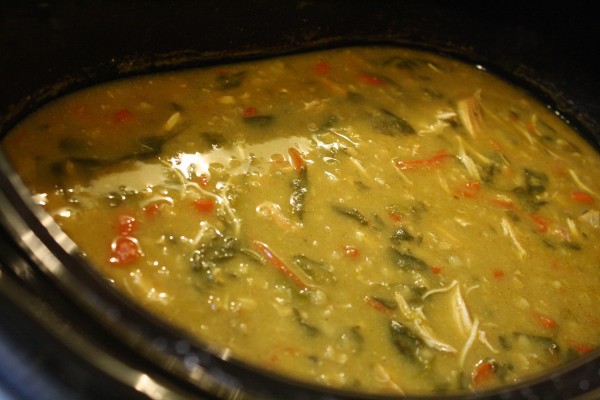 Scratch that.  It's easy and slow.
But the prep time is about 5 minutes, so let's focus on the important part people.
This may be one of the easiest, all inclusive, one pot meals I've ever created.
Seriously.  The instructions are two lines, minus the part where I tell you to spoon into bowls and serve. And if you don't know to do that, you probably shouldn't anywhere near the kitchen. 😉
Chock full of tender chicken, loads of veggies, and fagrant exotic spices like cilantro and curry…
..this soup is everything I thought it could be.
Check it out for yourself on Eat My Charlotte.