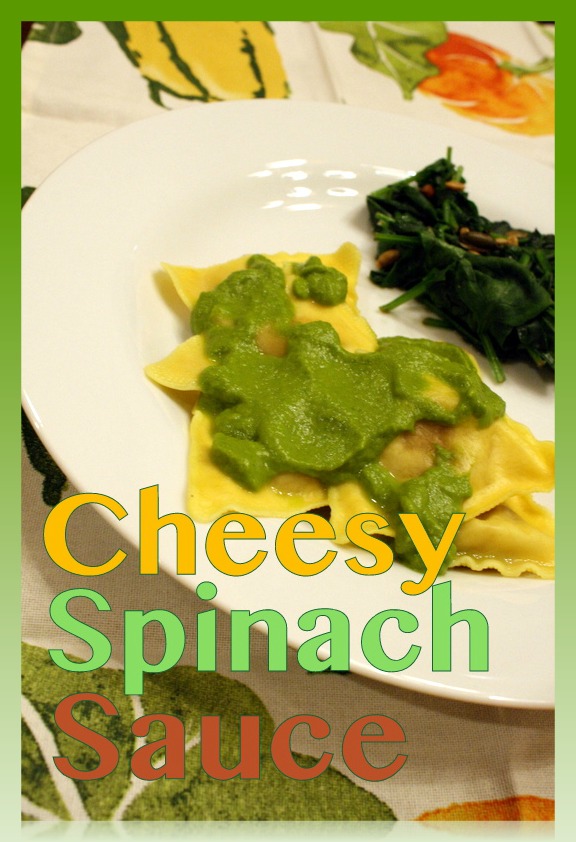 I am convinced that spinach is the most versatile vegetable in all the world.
Not only can you put it in sweet smoothie and blend it into baked goods (so I've heard), you can basically put it in almost everything you eat.
…including cheese sauce!
Cheese sauce is one of those things I tend to stay away from.  Although cheese sauce is perfectly harmless in moderation, it's can be quite heavy and I like to eat a little lighter, especially when I'm cooking for myself at home.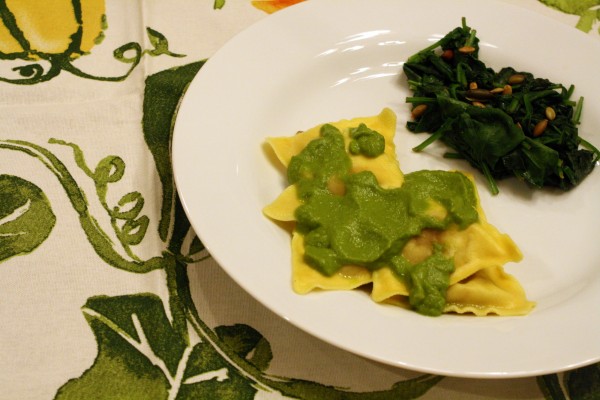 This cheese sauce is different.
It's fully of healthy ingredients like spinach and pumpkin.
It's got a bit of spice from jalapeno and just a tad of sweet from the pumpkin.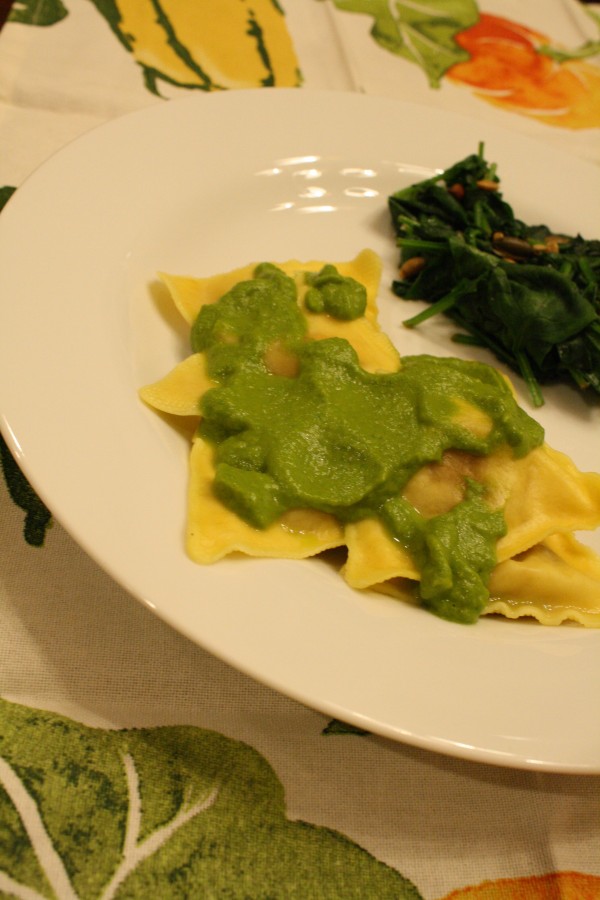 Luscious, creamy, light and healthy…
Can you even put those four words together in a sentence?
With this sauce you can!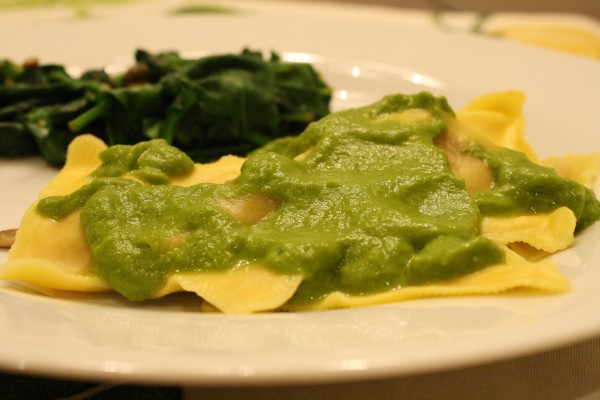 Cheesy Spinach Sauce (serves 5-6)
1 cup pumpkin
3 oz. shredded pepperjack cheese
1/4 cup skim milk
1/2 Tablespoon jalapeno, minced
1/4 teaspoon garlic powder
1/4 teaspoon salt + more to taste
2 cups spinach
In a small sauce pan heat the pumpkin, cheese, and milk, stirring often to combine.  Once cheese is completely melted, stir in jalapeno, garlic, and 1/4 teaspoon salt.  Transfer sauce to a blender and add spinach.  Blend until creamy.  Taste and add more salt, if desired.
Serve warm over pasta or rice.
**I served this sauce over butternut squash which was so incredibly yummy.  The flavors went so well together!
On the side, I had a bit more spinach.  My absolute favorite way to eat spinach right now is sauteed in a bit of butter and salt.  A little bit goes such a long way.
Can you believe that this is over half a bag of spinach?
That's a whole lotta greens on my plate!
I threw a few toasted pumpkin seeds on top for good measure.
Another idea for this sauce — over rice with black beans and corn with a dollop of Greek yogurt.
That would be amazing.
So how light is this sauce?  If you break it up into six servings, it's about 85 calories a serving.  Not too shabby.
***
If you're a salmon lover or want to know why I've been fined by the grammar police, check out my latest SavorNC Magazine blog post.