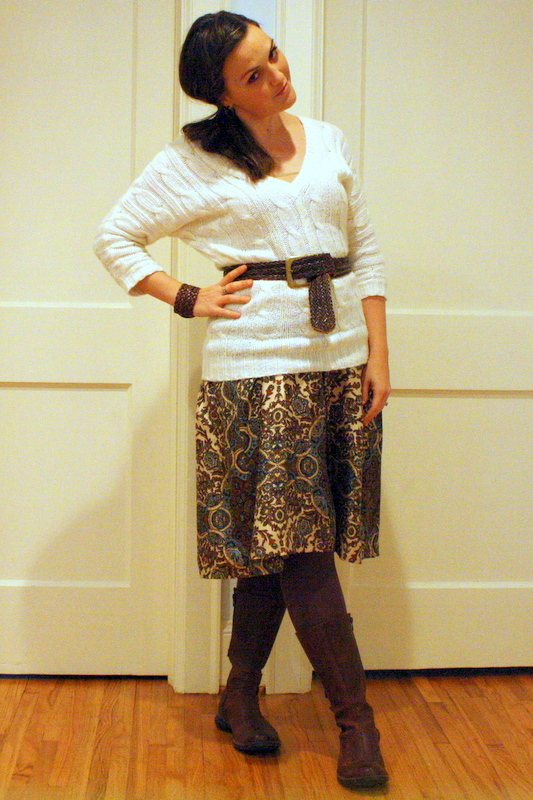 Some of the components that make up this outfit come from some very special times in my life.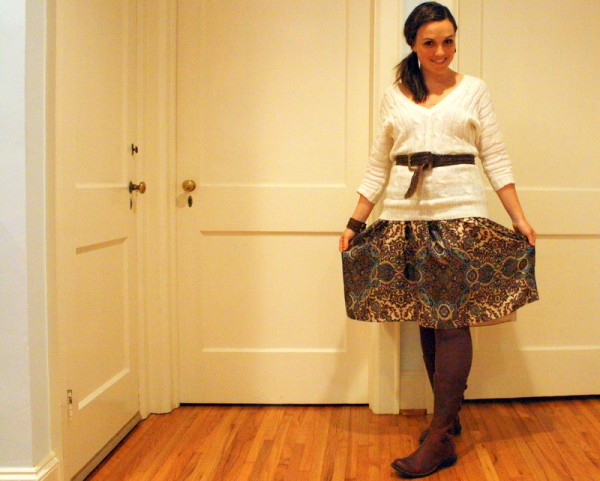 The skirt?
I bought it at a Banana Republic in 2006 in Charleston, the day after running my very first half marathon on Kiawah Island.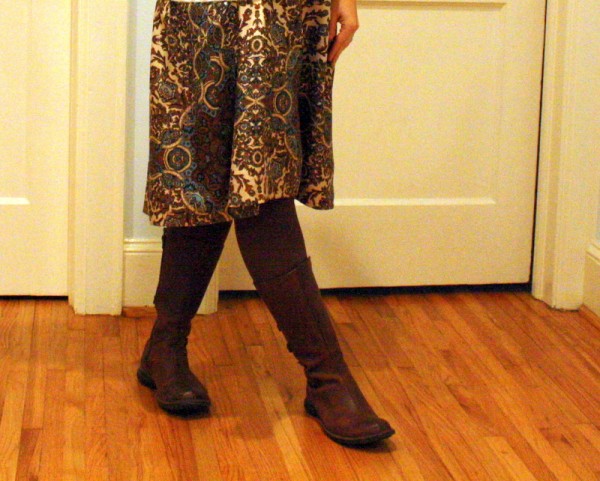 The boots:
I bought them on my very first trip to New York in 2008.  Brad took me.  I looked for boots I look far and wide and finally settled on these about an hour before boarding the bus back to Boston (where Brad was working at the time).
I think they do a nice job at dressing down an otherwise too-dressy-for-work skirt.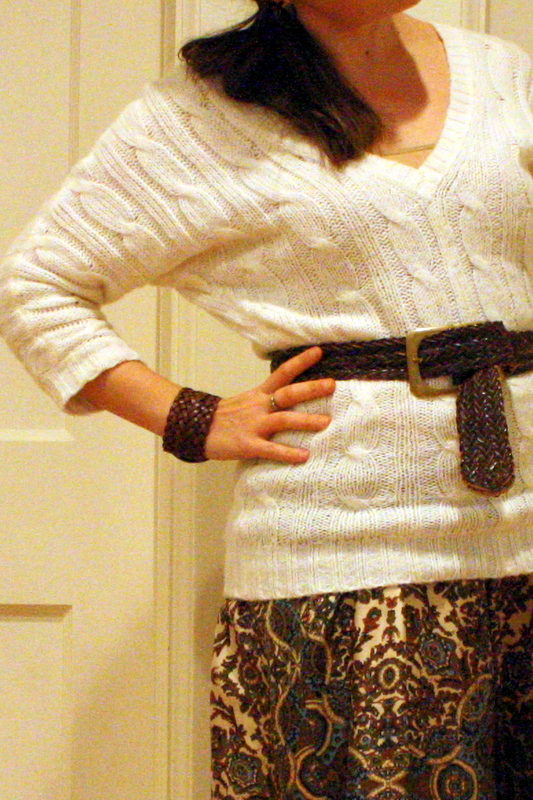 The rest of the outfit is less sentimental.
But isn't it funny the things that you remember?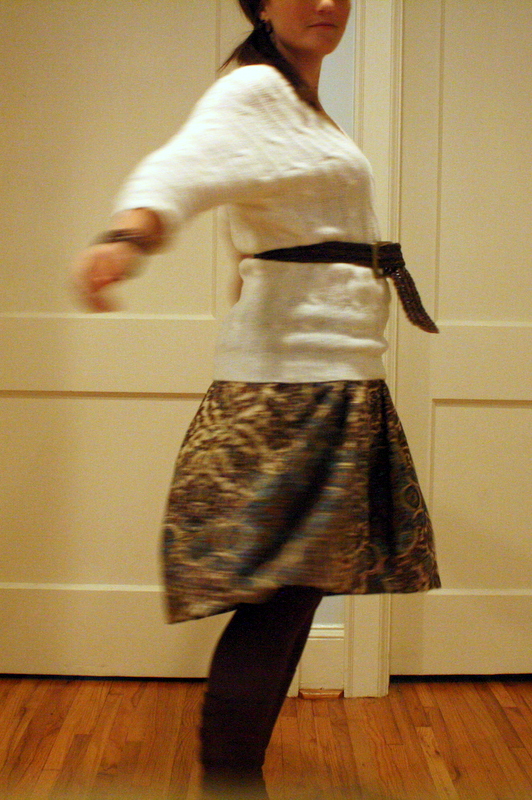 Sweater: Aerie
Belt: Target
Skirt: Banana Republic
Bracelet: SoBo Loft
Boots: Merrel
I'll be cheering on the UNC-Chapel Hill men's basketball team tonight as we face our biggest opponent: Dook. Even though this is a style post, I couldn't help but mention it here.  I'll add that I'm not wearing the above outfit, but am instead donning a Carolina blue sweater, on my way out the door to join some very loyal alumni…probably about 300 of us.
It's going to be rowdy good time.
*
*
*
If we win.
*
*
*
Which we will.
Go Heels!