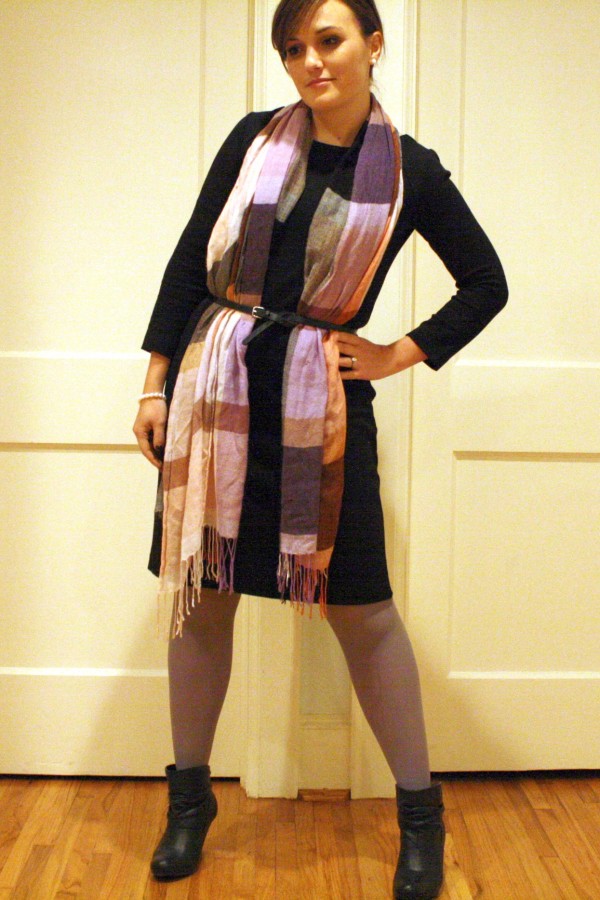 Every gal knows the benefit of a little black dress.  We talk about them so often, we can't even be bothered to spell out little-black-dress, usually referencing LBD for short.
Typically when I hear LBD, I think "cocktail dress".  But this particular LBD is definitely no cocktail dress.  It's more of a work appropriate LBD.
When I first ordered it online from a clearance sale at Banana Republic several months ago, I really thought there was more to this dress and was a bit dissappointed when it showed up.
It is very simple.  No frills. No ruffles.  No assymmetry.
But I have been pleasantly surprised at how versatile it is.  It's easily dressed up or down with the addition of accessories.
AND, as long as I don't gain a little or lose a lot of weight, I can pretty much wear it until the end of time.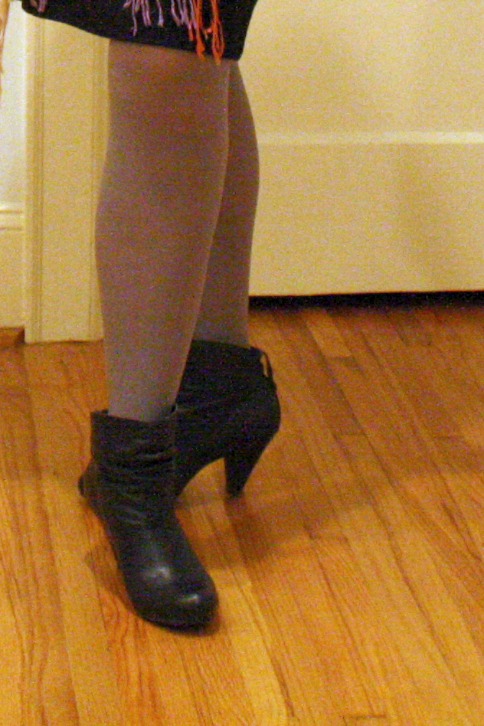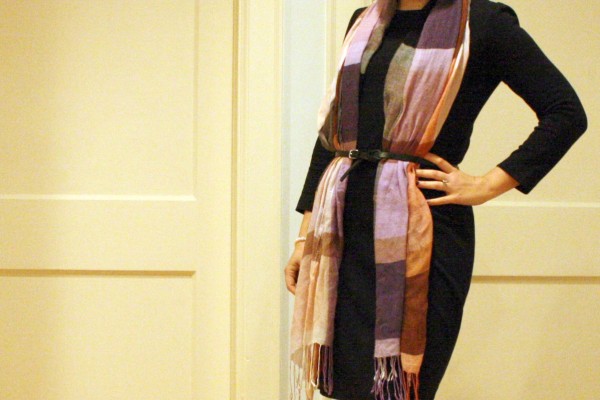 Dress: Banana Republic (similar)
Scarf: Target
Belt: Target
Tights: Banana Republic
Boots: BCBG Max Azaria
Side note: Have you ever worn a scarf like this?  I've tried it out a few times, but this was my first time stepping out in public with my scarf through my belt.
Source: Kelly Olexa's Style Pinboard via scarves.net
Let's just blame Pinterest for my scarf inspiration (#7).  I've also been digging way #10 lately.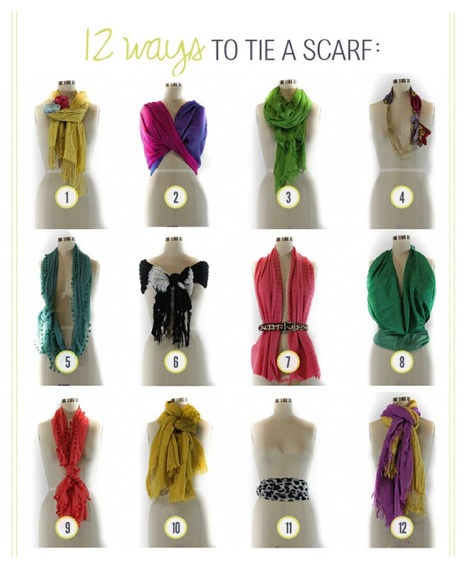 Do you have a tried-and-true LBD?
Do you tie your scarves different ways or stick to one method?