Can you believe that it's November already?
It seems like only yesterday it was mid-July.  Now, Halloween is over and done with, Thanksgiving is coming up soon, and I'm already starting to email my entire family asking them to please tell me what they want for Christmas soon, rather than the week before, like some of them (I'm not mentioning any names) do.
Passing out candy last night was a great success.  I had to eventually turn off my front light because we only had a few pieces of candy left and most of the trick-or-treaters were coming in droves.  Turning off my light was easier than being forced to tell a little one we were clean out of candy.
And I use the term "little-one" figuratively…I gave candy to trick-or-treaters that were a foot taller than me and one of them even had a beard.
Knowing that Brad and I would spend most of the night answering the door, I prepped last night's dinner the previous  night.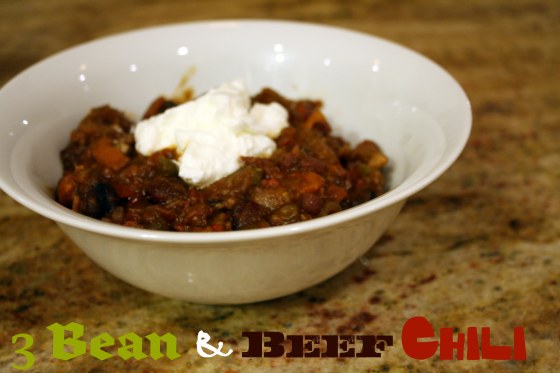 I ask you, what goes better with a cold autumn night than chili?
Nothing, that's what.
The base of my chili was the first two ingredients of almost every soup and stew I've ever made: two carrots and an onion.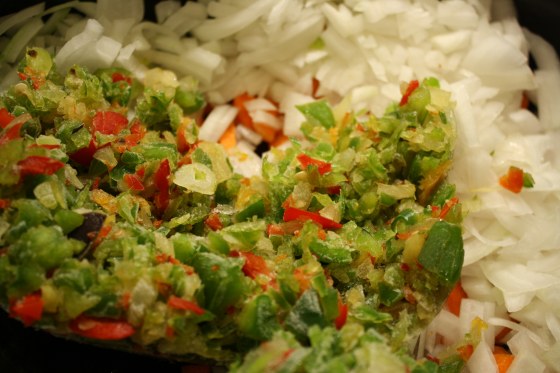 I also threw in about 1 1/2 cups of frozen chopped bell pepper that we had put away for just such an occassion.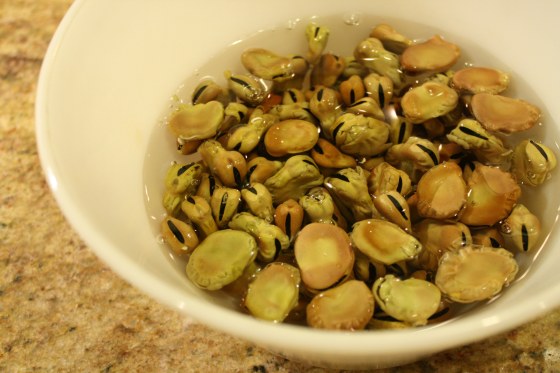 I used beans that I had on hand, which included some dried fava beans.  I soaked these overnight before throwing them in the crockpot with the rest of the ingredients the next morning.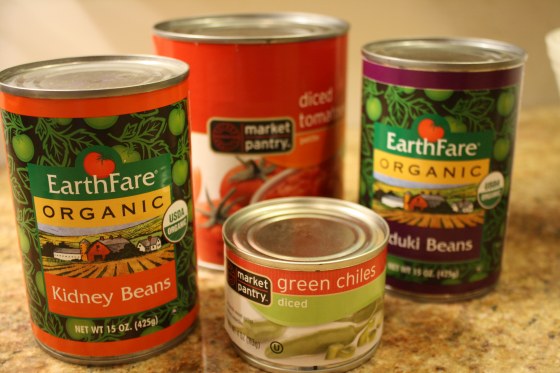 I also threw in some kidney beans, aduki beans, diced tomatoes, and green chiles.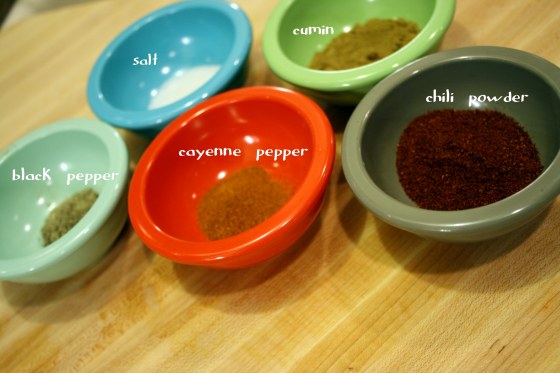 Of course, chili isn't chili without chili powder and a lot of other spices.  When it comes to chili, I say the spicier, the better!
3 Bean and Beef Chili (serves 7-8)
This chili has all the components of traditional chili: it's hearty, delicious, and satisfying.  However, with the addition of the fava beans and a kick of cayenne, it's no ordinary chili.  If your family is anything like mine, they will love it. 
1 1/2 cups dried fava beans
2-3 cups water
*****
1 pound grass fed ground beef
1 white onion, chopped
2 carrots, chopped
1 1/2 cups varied types of bell pepper, chopped (or use all of one color)
2 cloves garlic, minced
1 16 oz. can aduki beans
1 16 oz. can kidney beans
1 28 oz. can diced tomatoes
1 4 oz. can green chiles
2 cups water
1 tablespoon + 2 teaspoons chili powder
2 teaspoons cumin
1/2 teaspoon cayenne pepper
1 1/2 teaspoon salt
1/2 teaspoon black pepper
1 teaspoon ground sage
Place fava beans in a bowl and completely cover with water.  Soak overnight.
The next day, drain fava beans and put in a crock pot or slow cooker.  Drain and rinse the other beans and add them to the crock pot as well.  Brown ground beef on medium heat in a skillet.  Add all other ingredients (vegetables, spices, herbs, water) to a crock pot or slow cooker.  Stir to mix.  Add cooked ground beef and stir again.
Turn crock pot on the low setting and allow to cook for 8-10 hours.  If pressed for time, turn to the high setting and allow to cook for at least 4 hours.
Spoon into bowls and serve with a dollop of Greek yogurt.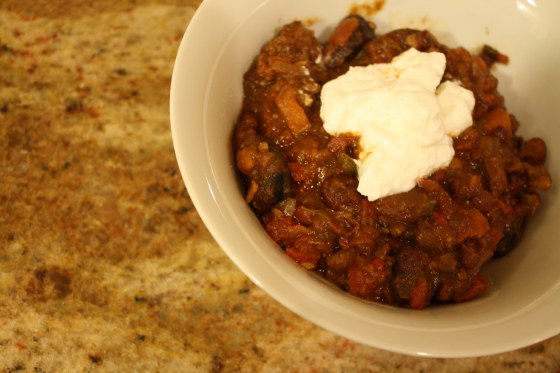 My chili turned out perfectly and Brad wasn't the only one to sing its praises.  My parents dropped by yesterday evening to see how we were coming on the house and I offered them chili for dinner as well. They were very curious about the interesting beans (the aduki and fava beans) I used in this recipe and loved the addition of Greek yogurt as a topping.
They liked my chili so much, the didn't even ask for any Halloween candy.
And it's a good thing, because they weren't getting any of it.
I was saving my candy for the bearded child at my front door.