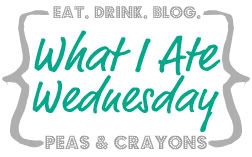 It's Wednesday! Wednesday is not my 1/2 way through the week mark this week.  I have to work a half day on Saturday I won't be half way through the week until the end of today.
Womp, womp, womp.
At least I've been eating yummy stuff, right?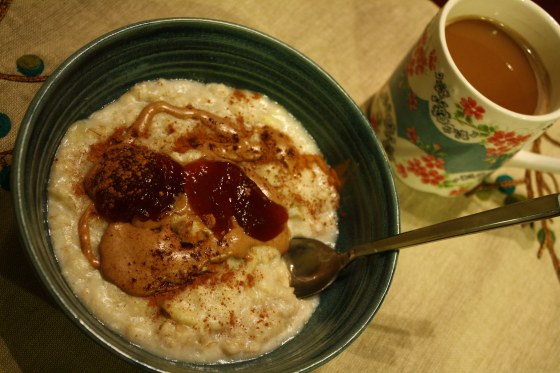 I have been on a BIG oatmeal kick lately.  It's practically the only thing I've been eating for breakfast for the past two weeks!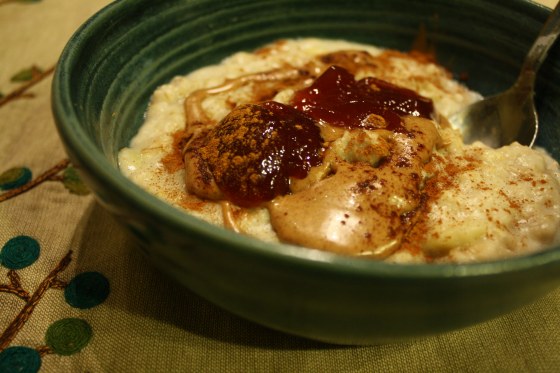 Breakfast –
1/2 cup oatmeal
1/2 cup almond milk
1/2 cup water
1/2 sliced banana
1/4 cup egg whites
Toppings:
1 Tbsp. almond butter (extra drippy :))
1 Tbsp. raspberry jam
loads of cinnamon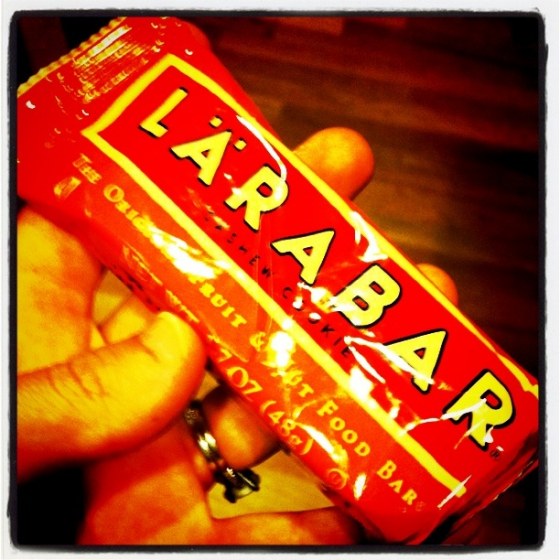 Snack –
Cashew Cookie Larabar
While I intended for this to be my afternoon snack, my rumbling tummy at 10 am decided otherwise.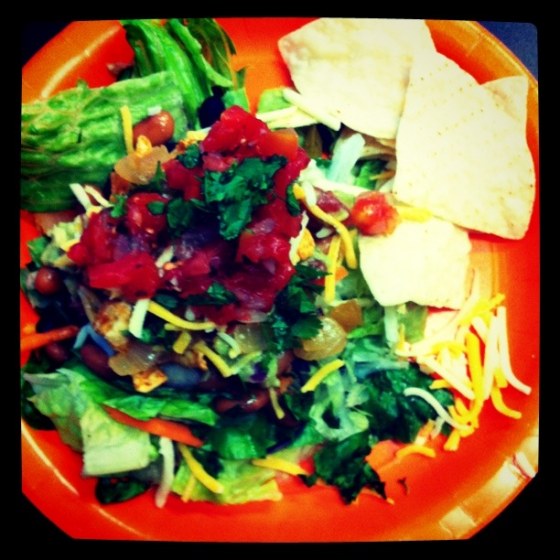 Lunch –
Mexican salad, which contained romaine and iceburg lettuce, pinto and black beans, salsa, cilantro, a bit of cheese, tiny scoop of chicken and onions, a few chips on the side, and the best part (IMO), guacamole.
This was all part of a salad bar competition my division at work entered.  The task was to come up with a healthy salad bar, using any theme.  There were other rules too like not being able to use meat as the main dish.  When we decided on a Mexican salad them, I immediately offered to make the guac.
I brought in all the ingredients yesterday and made it fresh 10 minutes before the judges arrived to sample our salad bar.  They picked at the salad, but ate about half of my guac.  One of my coworkers said my guac was, "life changing".
I think they liked it. 🙂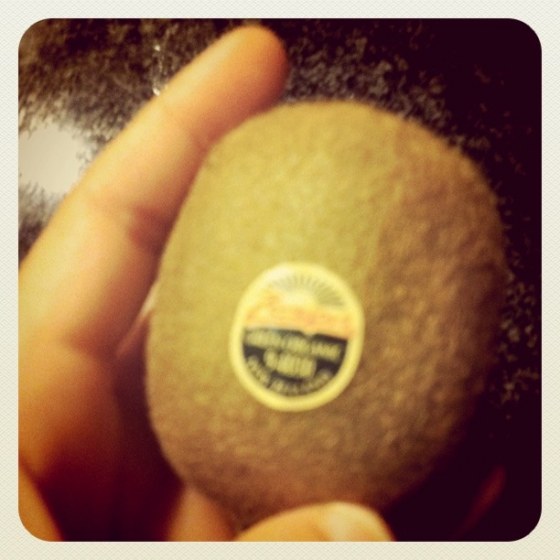 Afternoon snack –
One kiwi and the pictured cashews x 4
I measured them out, but didn't bother to grab a plate, preferring to eat them directly off the kitchen island and out of my own hand. Classy.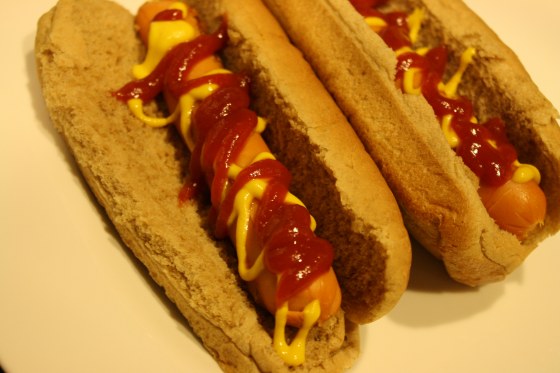 This is what I've been craving for the past three nights and this is what I have eaten for dinner for the past three nights:
Hot dogs!
I picked up low fat turkey hot dogs Sunday night and wheat buns to satisfy my craving, but I have continued to want them every night.  Maybe it's a salt craving disguised as a hot dog?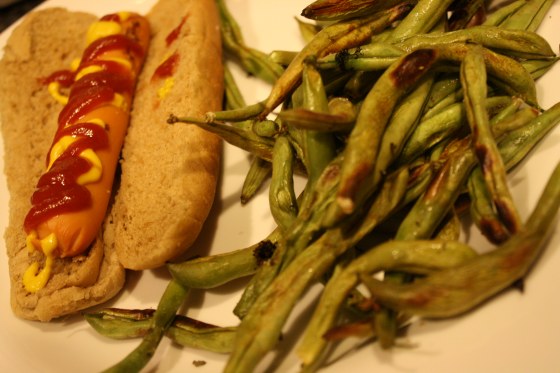 My hot dogs were paired with a side of roasted green beans. So gourmet. 😉
Typically, I prefer lesser quantities of the "real thing", but with hot dogs, I would rather have two of the low fat versions.  Maybe that has something to do with the increased amount of ketchup you can eat with more surface area.
I know hot dogs are full of all kinds of weird things, but they're one of the things I crave from time to time and I think are okay in moderation. Now, whether eating them three nights in a row is considered moderation is another debate.
The night ended with my homemade hot chocolate: 1 cup almond milk + 1 Tbsp. unsweetened cocoa powder + NuNaturals Stevia for sweetness. I was *this* close to actually photographing everything I ate this week.
Hot dog fan or hot dog hater?
What's your favorite guilty pleasure processed food?