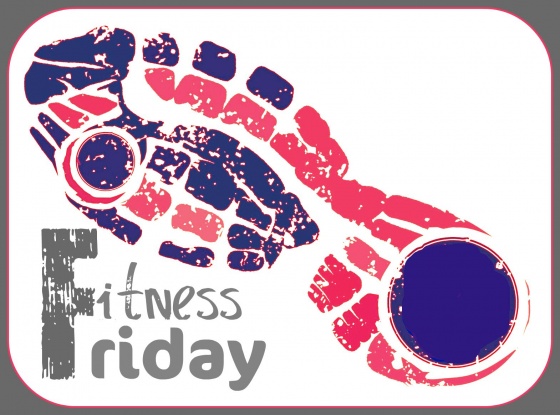 Oh yes! It's the happiest day of the week!
Although I'm sure that has more to do with the end of the work week rather than the fact that it's Fitness Friday. 😉
This week has been a good week for fitness.  Not because the weather has been very cooperative, but because my workouts have been well-balanced, AND more importantly, because they actually happened!
Last Friday, I did a 30 minute Jackie Warner Personal Trainer video.
I like to do a long run if possible on Saturdays, so last Saturday I did a 9.5 mile run through Dilworth.  Brad joined me for three of them.  I had originally intended to do 10 miles, but ran late and didn't want to miss my hair appointment.  Had I not taken a wrong turn, it would have only been eight miles.  Whoops! I completely forgot my Garmin so I have no idea how long it took me.  Double whoops.
On Sunday, I ran four quick miles before brunch at Cafe Monte.  I did a quick 30 minute circuit later that day that I made up, as usual, incorporating upper and lower body, plus ab work.
On Monday, Brad and I did a 2.5 mile run, which was initially intended to be 3 miles, but he's starting to have some pain again, so we cut it short.  I think it's time to get one of those stretchy braces you can put over your knee when you run.  I'm kind of perplexed as to what to do.  Going to sports medicine doctors are expensive.
I also ran four miles that afternoon, immediately after I got off from work.  It was incredibly hot and humid, but my run wasn't too intense.  I had several little breaks, like when I stopped to text, stopped to talk to someone I  know, and when I decided that I should check to see if Two Fit Chicks and a Microphone has a new podcast out.  Sadly, they did not.
I love that I run into people I know now in Charlotte.  It makes Charlotte really fill like home.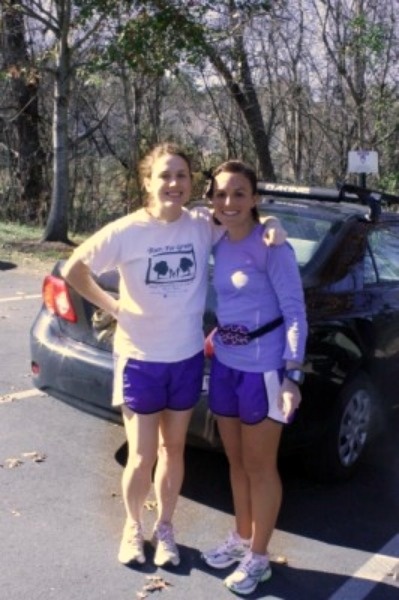 On Tuesday, I ran four miles with Nicole.    Obviously this is an old picture of a past run.  You can tell because:
– I'm wearing a long shirt, which would be crazy in this weather.
– My hair is much shorter than it is right now.
– Nicole doesn't have a diamond on her left hand. 🙂
Details, details!
On Wednesday, I went to Iron Butterfly Pilates Studio with Jenn who also instructed the class I attended.
I felt really tired on Thursday, like I had not gotten enough sleep. Although I technically logged 7 1/2 hours, something must have interrupted my REM sleep.  I decided to make Thursday my rest day.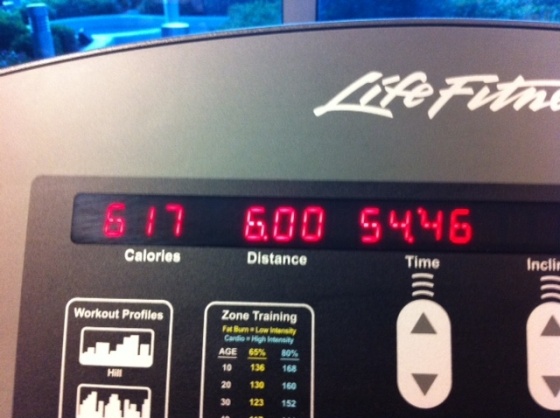 This morning, I got up and banged out six miles on the treadmill.  Booh-yow! (Warning: I'm bringing "booh-yow" back.)

I did a combined speed and hill workout that made me pretty sweaty.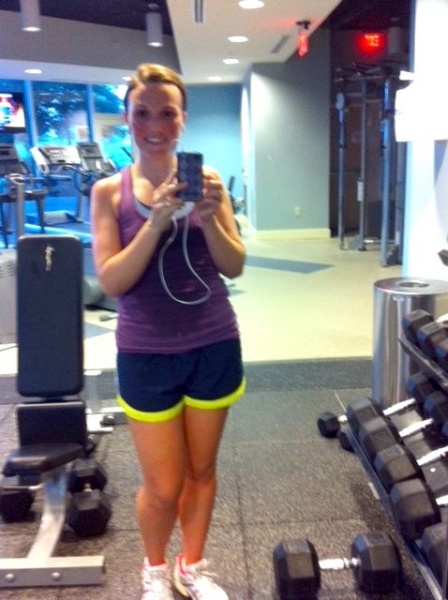 Proof!
I think my shorts are supposed to be worn at night.  The reflective bottoms must work because no one collided into me at the gym.
What's your proudest fitness accomplishment of the week? I'm proud that I was consistent.  It's my biggest challenge so it feels good to overcome it.
***
You can still enter a chance to win free Chobani my entering my Chobani giveaway until 3 pm EST today!