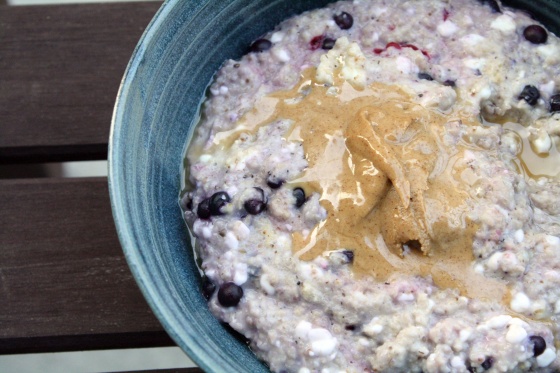 Drool….
I'll never understand why some people do not like oatmeal, or oat bran in this case.
A big bowl of creamy oat bran with berries and cottage cheese, with a super melty heap of almond butter on top was precisely want I wanted for breakfast this morning.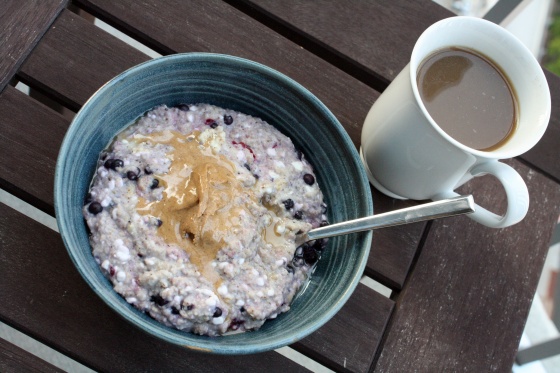 Berries and Cream Oat Bran (serves 1)
1/2 cup oat bran
1/2 cup almond milk
1/2 cup water
1/4 cup cottage cheese
1/2 cup frozen blackberrie
1/2 cup frozen blueberries
7 drops NuNaturals Vanilla Stevia (or sub 1/2 tsp. honey or agave and 1/4 tsp. vanilla extract)
Suggest topping: 1 Tbsp almond butter or your favorite nut butter
Bring oat bran, milk, and water to a boil. When liquid is mostly absorbed, stir in cottage cheese and fruit. Mix well. Allow to cook completely and serve. Eat immediately while still hot.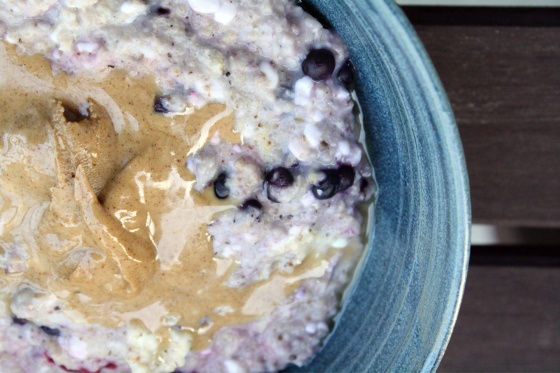 Let's take one more look. And no, that's not my drool, it's the oil from the almond butter. Apparently when Maranatha says "no stir" on the label, they mean you don't need to stir it much.
I don't really drool when I eat.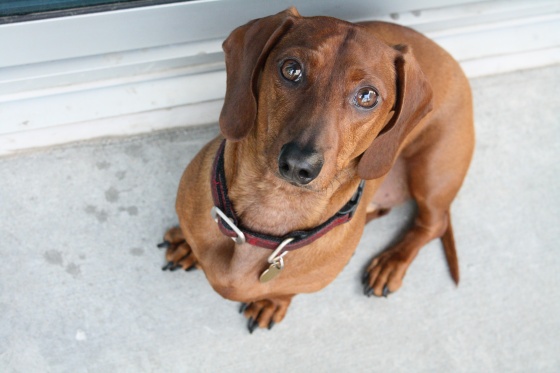 Although I can only speak for myself.
***
Don't forget to enter my Chobani giveaway to win 12 free 6 oz. cups of Cho!
And most importantly…
Thanks so much for your support as I launched my the Foodie Fresh Facebook site. I'm so excited to be able to connect with you guys on Facebook. If you notice on the right hand side of the page, you can also now follow me through NetworkedBlogs. It's an easy way to follow all of your favorite blogs via Facebook. Just click on follow me to be notified of all new posts.
Happy Friday everyone!
What do you have going on this weekend? I have a wine tasting tonight, The Taste of Charlotte on Saturday, and a birthday party that evening. I hope you have a fun and relaxing weekend planned too!