Today is my birthday!
But I have a gift for you! And, it involves my favorite fruit ever.
Here's a not so subtle hint…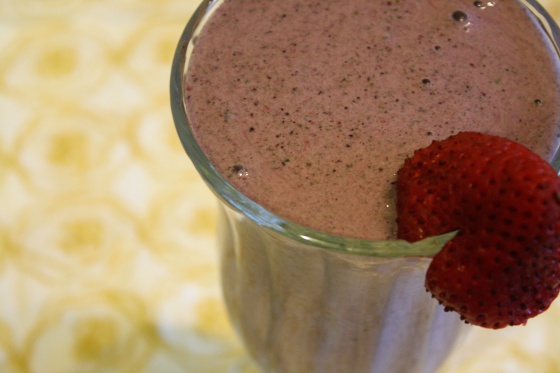 Yummmm, strawberries…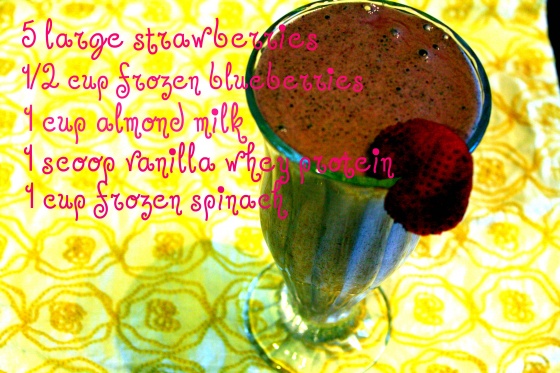 I made this smoothie sans bananas because I have more strawberries than I know what to do with.
That's a lie.  I  know exactly what to do with them.
Open mouth.
Insert strawberry.
Chew.
Swallow.
Repeat.
Anywho, remember how I made a healthier strawberry shortcake using some of the strawberries California Giant Berry Farms sent me?  Well now you have the chance to win your own gargantuan shipment of fresh strawberries.
You can get up to two entries by doing the following things.
1. Answer one of two questions: What's your favorite thing to make with strawberries or what's  your favorite type of birthday cake?
2. Tweet this giveaway — "@Foodiefresh is giving away a huge shipment of fresh strawberries!" And also link back to this post.
I'll pick a winner on Saturday morning.  This is open to residents of the U.S. and Canada only.
I'm sorry my foreign friends. 🙁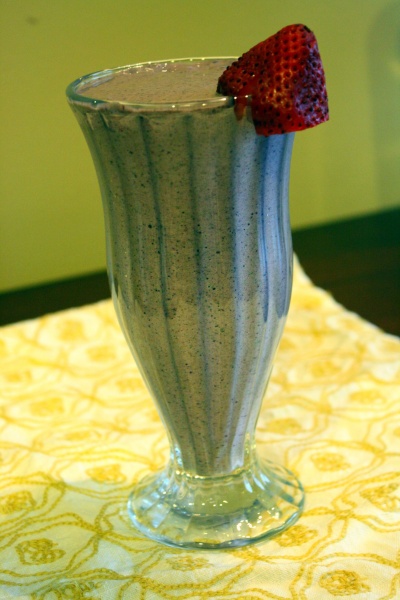 Something is missing here.
There.  That's much better.
Have a lovely day!