…is another woman's perfect lunch.
I didn't make it all the way to noon today for lunch.  I guess that 4:30 wake up call means my hunger signals are going to be early today.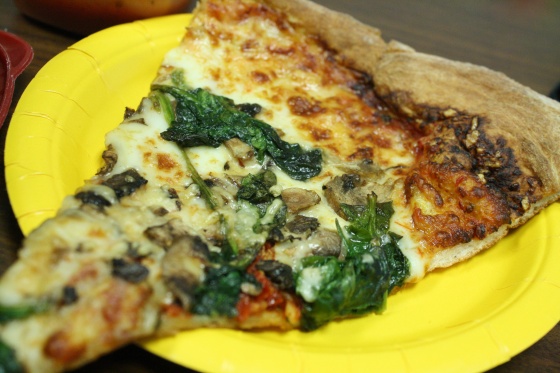 I did manage to hold off until about 11:45, even though I knew this was in my lunchbox.  Eating only what you want at restaurants over the weekend really pays off come Monday for lunch. 🙂
You know, pizza always tastes better the next day.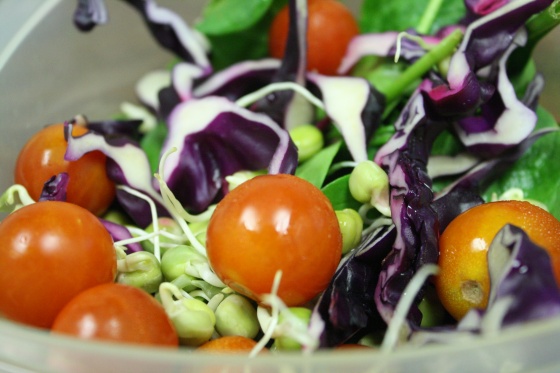 I also had this really colorful salad to go with my pizza.  In my rainbow of a salad:
– Spinach
– Cherry tomatoes
– Purple cabbage
– Sprouted peas
– drizzle of lemon juice and honey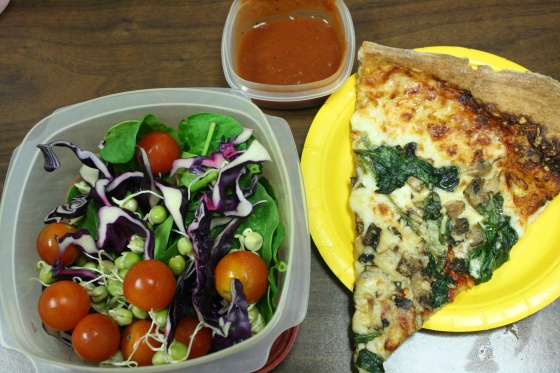 My snack size plate was much too small for this large piece of pizza.  Of course, I brought extra sauce for dipping.  I'm a saucy girl, but I'm not a huge fan of deep dish, so dipping is a must.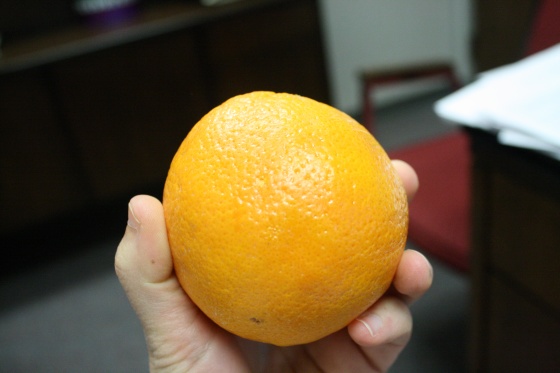 For dessert: a navel orange.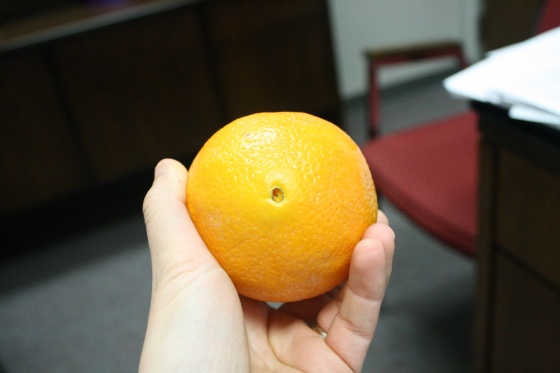 And here's his navel.
Random fact about me: I cannot stand for anyone to touch my belly button.  I think the only person who has really ever tried was Brad.  It's just such an uncomfortable feeling for me.  Not like when someone tries to touch my feet, but just different.  The whole concept of the navel has always creeped me out just a bit.  When I was younger (much much younger) I remember wondering if it was possible for the navel to open.  When Brad tries to touch my navel, I feel like he's touching my inner organs.  Shudder.
On that note, hope you are having a nice day!
***
Don't forget to enter my Tropical Traditions Coconut Hair Treatment giveaway! You know you're going to need to give your hair a little TLC after relaxing in the sun all summer.  I can dream can't I?