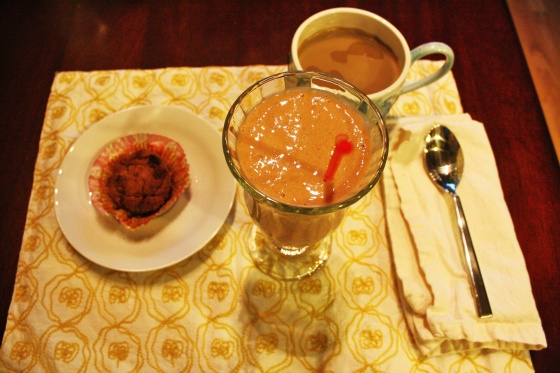 I can't take credit for the delicious smoothie I made this morning.  Although I made it, it was the brain child of Brad.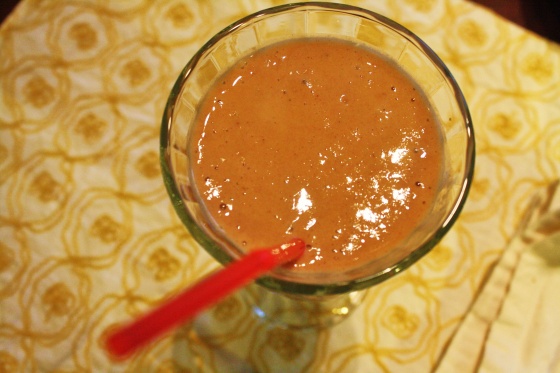 Carrot Cake Smoothie (serves 2)
2 cups almond milk
2 carrots
1 frozen banana
2 scoops vanilla whey protein
1/2 tsp. real vanilla extract
1/2 tsp. cinnamon
1/2 tsp. nutmeg
1/2 tsp. allspice 
1/2 tsp. xanthan gum (optional)
Before adding the carrots, I chopped them into about four pieces to make sure they blended well.  Then I added the rest of the ingredients and blended away.
I also had a massive cup of coffee and a pumpkin coconut muffin on the side.  I still have two more of these things.  Muffins last forever in the fridge.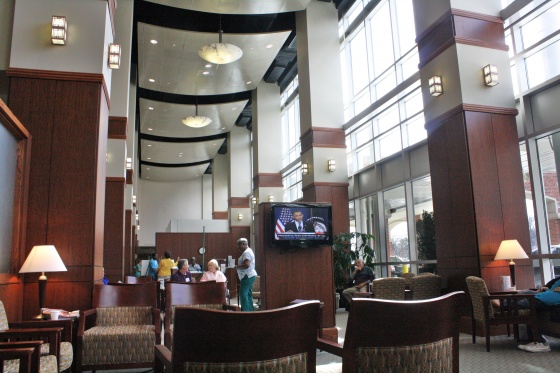 I'm spending the morning at Carolina's Medical Center – Mercy.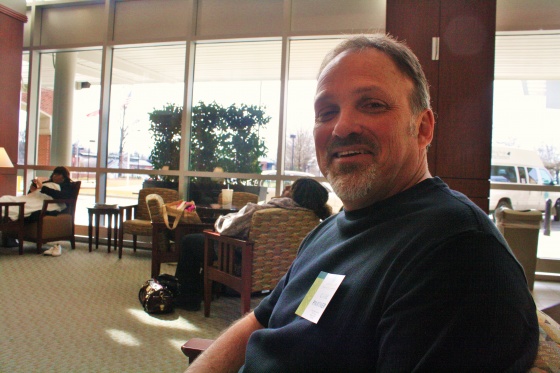 My mom is having surgery today so I'm hanging out in the waiting room with my dad.  The surgery is not a serious issue.  I would share more but it's my mom's thing so I'm just here to be supportive.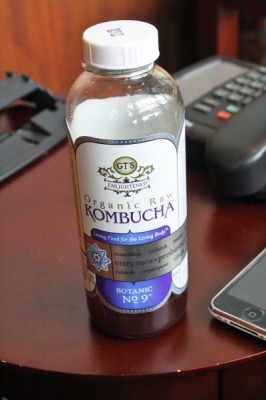 I've been sipping on this flavor of Kombucha all morning and humming along with the pianist and floutist that just showed up to entertain us.  I held myself back from joining in when they played a song from the Sound of Music.  But if they break into anything from a Disney movie soundtrack, I don't know if my fellow waiting room attendants will be so lucky. 😉
I'm currently waiting for my aunt and my dad to get back with their lunch so I can dig into my lunch box.  You know I had to bring my lunch with me.  I like to know where my next meal is coming from.
Have a lovely day!
***
Don't forget to enter my Tropical Traditions Coconut Flakes! giveaway!  Just think of the possibilities you will have with a two pound tub of coconut.