So I had my interview today and I think it went pretty well.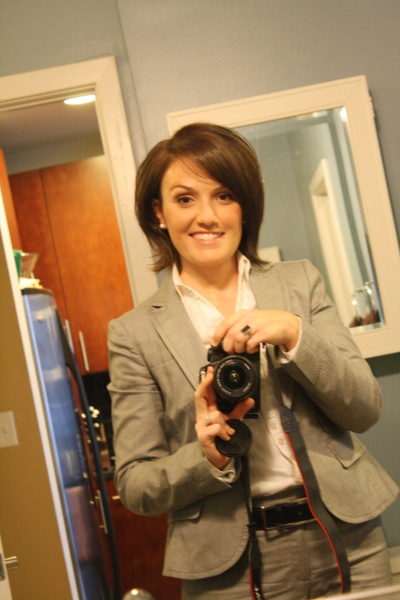 Doesn't this face say "hire me!"?
When I returned home from my interview I was starving.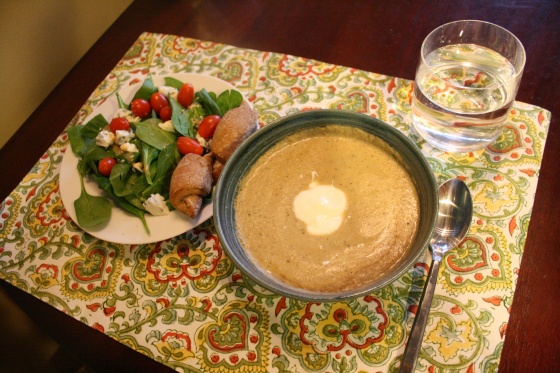 I'm sure you're a little tired of seeing my white bean tofu soup, but it's so easy to keep eating over and over again because it. is. so. good.  You should make it, so you know what I'm raving about. 😉 Don't worry, Brad will be home tomorrow night and I'm sure he'll help me finish it off in record time.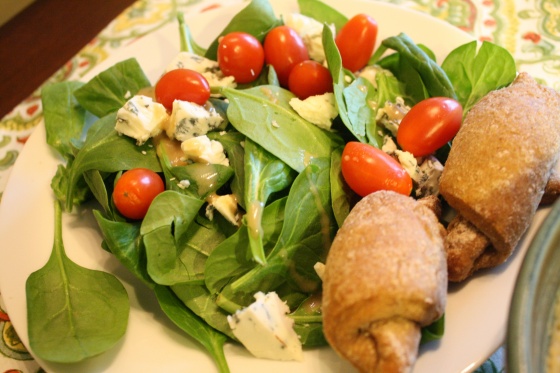 I made a salad on the side: spinach, Gorgonzola, and cherry tomatoes.  I think I've over this sesame goddess dressing I've been eating occassionally.  I really want to like it, but there's just no forcing love.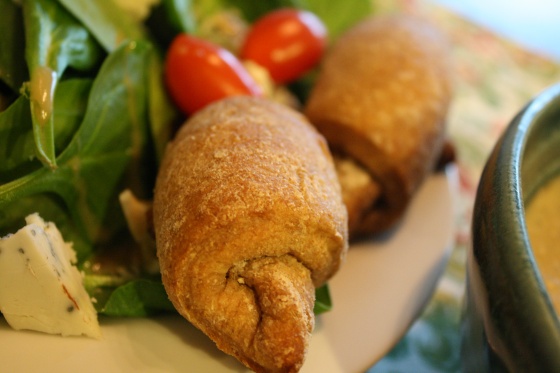 I had my last two whole wheat crescent rolls.  These last few have been very small.  Apparently when I wrote in the recipe "cut dough into eight equal slices", I should have written the disclosure "do as I say, not as I do".  Mine turned out all different sizes.
Right before lunch a certain someone was banished to his bed for barking at the door.  He sulked in the corner and stared me down while I enjoyed my lunch.  I rewarded him for being "good" by letting him lick my soup bowl.  I think it's important to make sure he understands when he does wrong, but I'm quick to reward him the second he's good again.
Everyone needs to be rewarded now and then. 😉
Some of my favorite rewards:
– a night to do whatever I want, even if that means lying in a bathtub for over an hour or reading blogs to my little heart's content
– a glass of wine
– watching a movie on a weekday night
– a pedicure
– just a few bites of something really decadent like a coconut macaroon from Amelie's or a Lindt truffle ball from the little market downstairs
Ironically, when I say "reward" I don't mean that I did anything particularly notable.   I don't need a real reason to enjoy the things that make me happy. Being happy is reason enough. 🙂
How do you reward yourself?