I woke up at 7:30 am this morning and thought about sleeping later, but knowing my kitchen was dirty from last night's little party, got me up and moving.  I hate a dirty kitchen….hate….it.
I packed the dishwasher, scrubbed down the counter tops, filled a bag with recyclables, and finally I was done.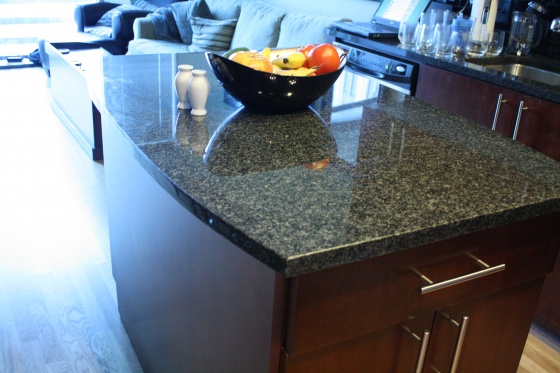 Counter tops are clean.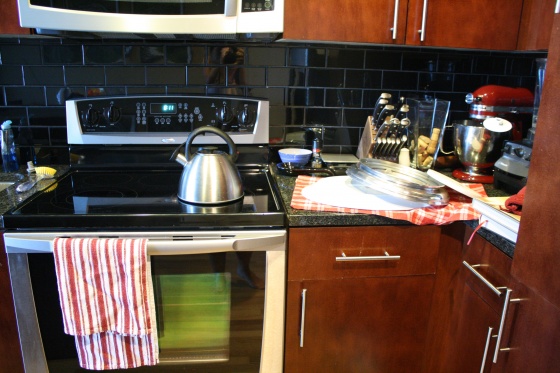 Serving dishes are drying.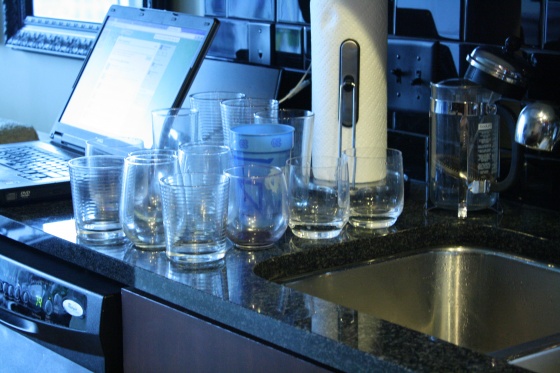 Glasses are rinsed and waiting patiently for their turn at the dishwasher.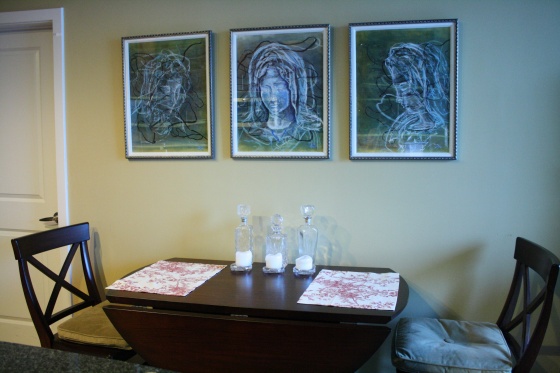 New placemats make everything nicer.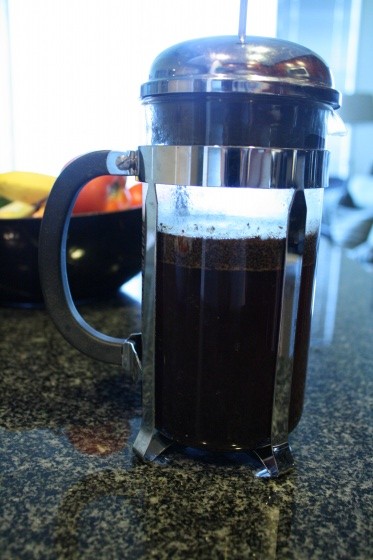 While, I was busy in the kitchen, coffee was brewing and overnight oats one hour oats were marinating in the fridge.
Do you know what my favorite part about overnights is?
Chocolate!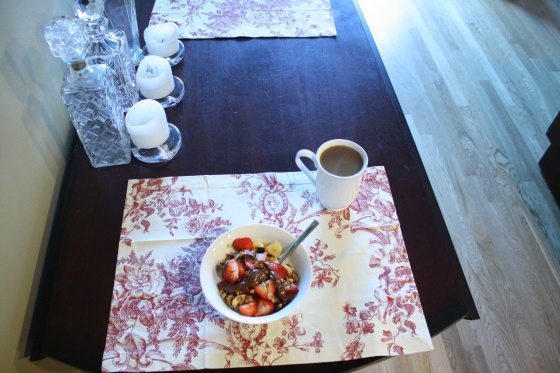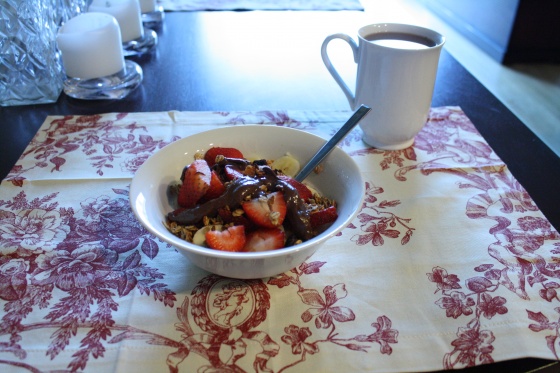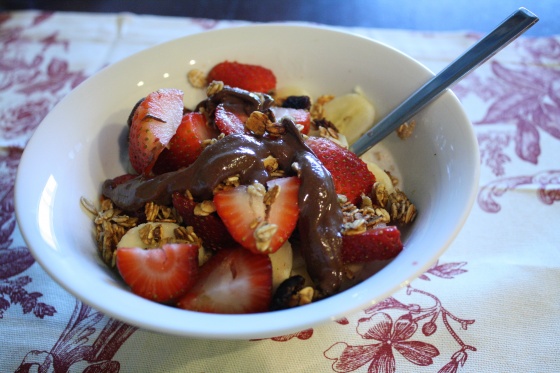 What?  You don't put chocolate in your overnight oats?  Well I did this morning.  I finally tried Justin's Chocolate PB.  In fact, this is probably food blog blasphemy, but I've never had any of Justin's nut butters before.  They were on sale at Earth Fare, but I grabbed two of the individual packets to try before spending major $ on nut butter.  It was delicious and very chocolaty.  I much prefer chocolate PB to Nutella for breakfast.  Nutella is just too sweet, although I ate plenty of it in Italy.
In my overnight oats:
1/3 cup oatmeal
1/3 cup almond milk
1/3 cup Greek yogurt
1/2 banana
4 sliced strawberries
cranberry flax granola
~ 1 Tbsp. of Justin's Chocolate PB (1/2 individual pack)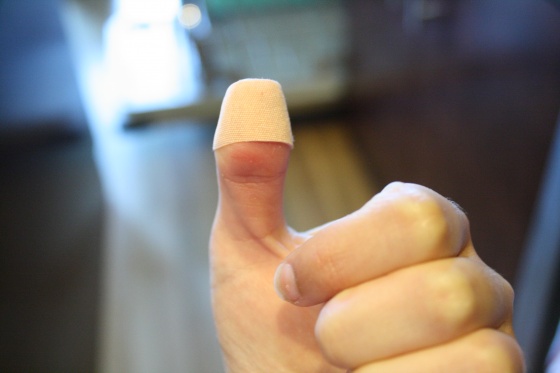 After a blogging marathon, I got to work on tonight's dinner, which I'll post the recipe for later.  Here's a hint…it involved chopping things with a knife.
Before I knew it, it was time for lunch, so I whipped up something for Brad and I.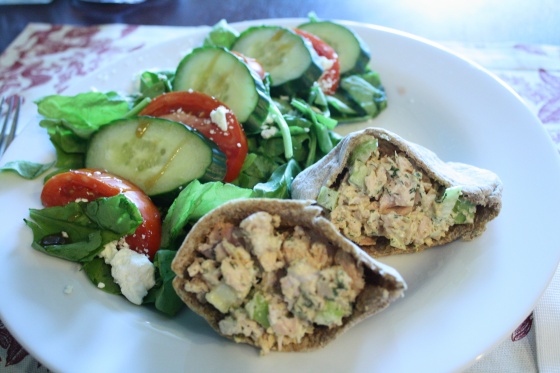 I salvaged the salmon fail, to make my remaining 1/2 salmon filet into a salmon win. 🙂  I made salmon salad by chopping up the filet (~3 oz.?) and adding about 1 tsp. dijon mustard, 1 tsp. canola mayo, a bit of chopped celery, and a generous sprinkle of dried dill.  I stuffed this in a small whole wheat pita.  On the side I made a salad of great things I got at the farmer's market yesterday: spinach, cucumbers, and tomato, which I topped with a bit of feta and a drizzle of honey and lemon juice.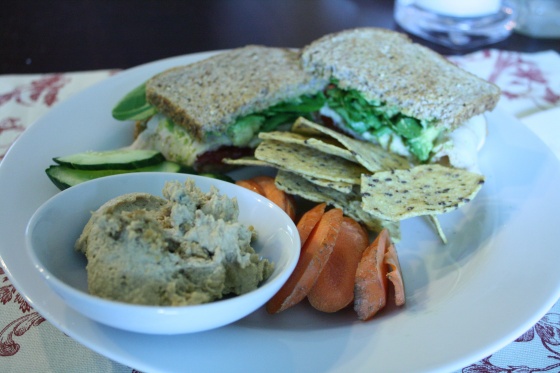 I made Brad a chicken sandwich on toasted Ezekiel with spinach, avocado, canola mayo, dijon mustard, and tomato.  He also had some flax tortilla chips, cuckes, carrots, and roasted garlic humus.  I think he liked it because while he was eating it he kept mentioning how I was the best wife ever.
Right after lunch, we headed out for a walk…a long walk.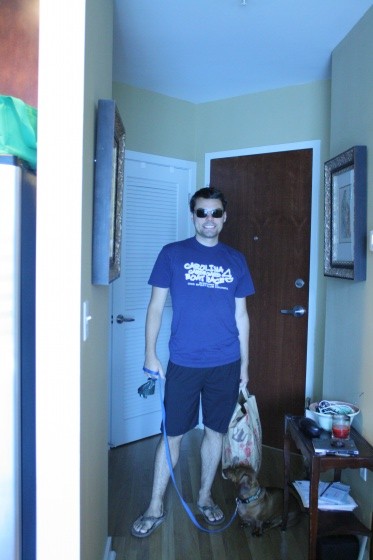 But not before grabbing the recycling.  Rascal is ready to go. He has no idea we are going to make him walk farther than just around the block.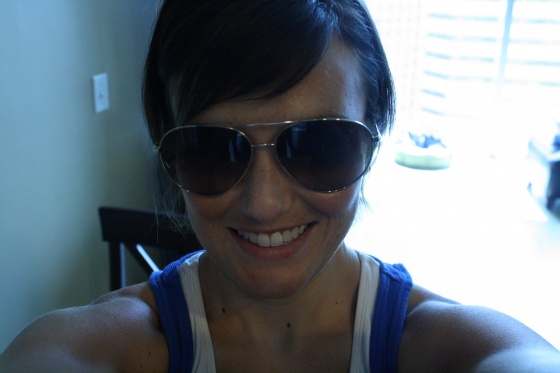 I'm savoring every minute of my Sunday.