Sometimes I look back on my day and think, "I am seriously lacking in the protein department."  Today was not that day, thanks to leftover salmon from last night.
My recipe I posted for Orange-y Salmon and Noodles only needed two salmon fillets, so I had a third for my lunch today.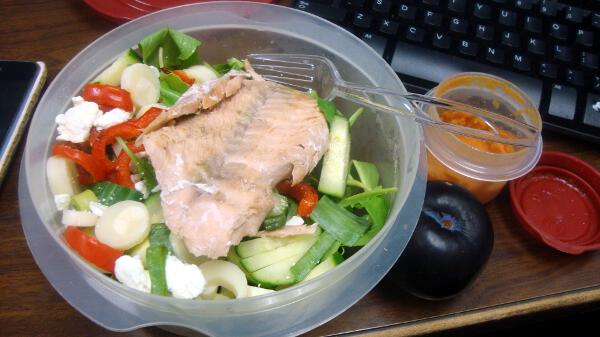 In the mix: 1 salmon fillet, arugula, hearts of palm, lots of cukes, roasted red peppers (I prefer roasted over raw), feta, red and green onion. Plus a plum on the side and the last of my tomato vidalia dressing.
Now that is a good looking salad.
Snack was pretty protein-packed too.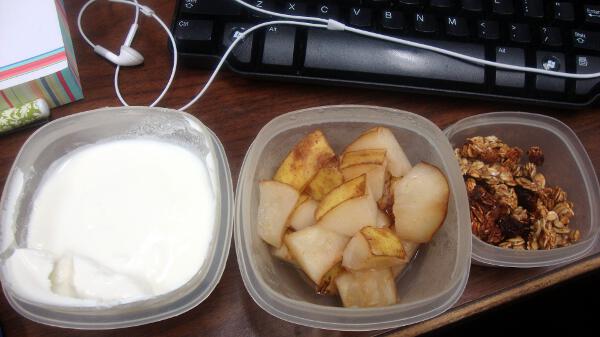 This assembly line of goodness featured the last of my Greek Gods yogurt, baked pears (i.e. nuked in the microwave pears) and my homemade cranberry flax granola.
Plans for after work include dropping off my vases for my reception tables at my wedding director's house, squeezing in a bit of cardio (maybe?), and fun dinner plans with Charlotte bloggers.
We've seen quite a bit of each other lately.