I've always loved my crockpot, but I feel like my love for it has been renewed lately. Especially with the baby coming (any minute — fingers crossed), I'm looking for new ways to use it so Brad and I don't have to subsist on takeout and frozen meals.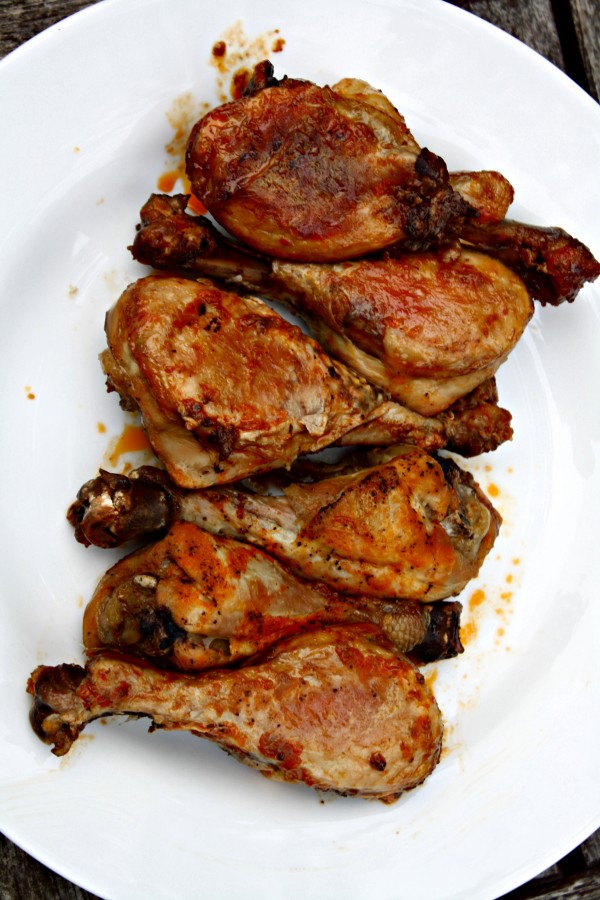 Brad and I decided to go to Amelie's yesterday afternoon to work.  With the baby coming, I'm trying to get ahead of the game so none of my social media clients' accounts suffer in the interim.
I threw these chicken drumsticks in the crockpot with a spicy buffalo sauce before leaving the house for about five hours.  When I came home, dinner had practically made itself and with very very little work, we had spicy crockpot chicken drumsticks. I only had to whisk together the ranch sauce and make a quick salad and dinner was done.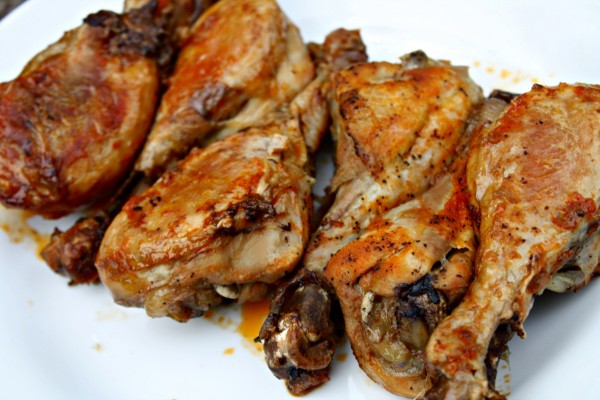 Chicken legs or drumsticks have always been my favorite part of the chicken, but when you cook them in the oven or on the stove top, it's sometimes difficult to tell if they're cooked completely through.  I love this crockpot method, because the meat is literally falling off the bone after a few hours so you can be confident, they're cooked through completely.
And most importantly, they're absolutely delicious.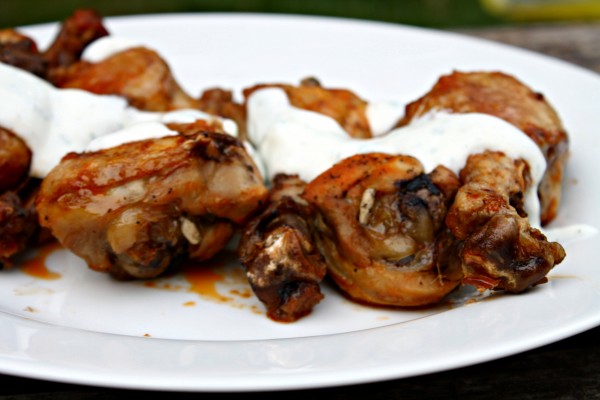 Spicy Crockpot Chicken Drumsticks with Greek Yogurt Ranch Sauce
(

Serves 3

)
These chicken drumsticks cook up easy in the crockpot with a spicy kick.
Ingredients
Chicken Drumsticks:
6 chicken drumsticks
1/4 teaspoon sea salt
1/8 teaspoon pepper
1/4 teaspoon garlic powder
1/3 cup Texas Pete hot sauce (or your favorite hot sauce)
2 Tablespoons butter, melted
Greek Yogurt Ranch Sauce:
1/2 cup fat free Greek Yogurt
1 teaspoon Hidden Valley Ranch Mix
3-4 Tablespoons water
Directions
Place drumsticks in a crockpot on high heat. Sprinkle evenly with salt, pepper, and garlic powder. In a small bowl, combine hot sauce and butter, mixing well. Pour evenly over the chicken. Place lid on the crockpot and allow chicken to cook for five hours.
Combine all ingredients for ranch sauce. Add more ranch mix to taste, if preferred. Add additional water (1 Tablespoon at a time) if a thinner consistency is desired.
Once chicken is completely cooked, plate and either drizzle with ranch sauce or serve on the side for dipping.