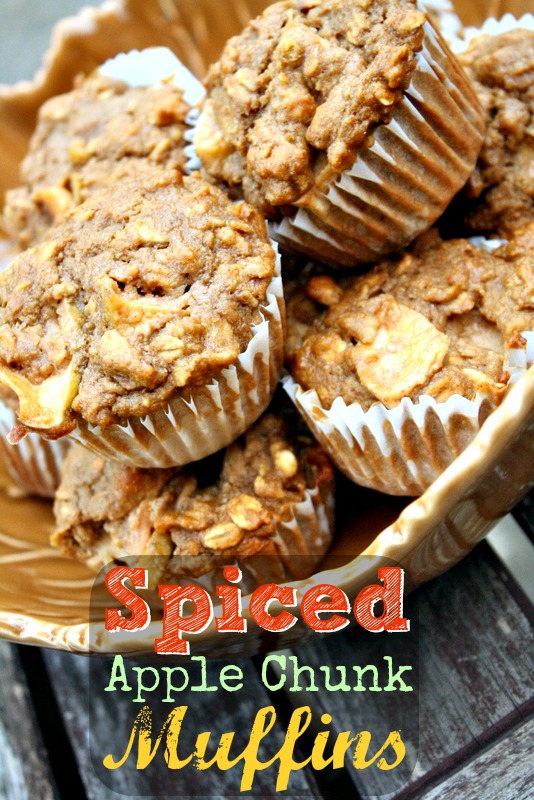 Fall is upon us, my friends.  It wasn't the annual arrival of the pumpkin spice latte at Starbucks that told me, but the crisp fall Charlotte weather.  It's positively delightful.
This weather makes me want to run, decorate my house with pumpkins, pick apples, snuggle on the couch with a big mug of tea, and bake.
Let's get right to the baking.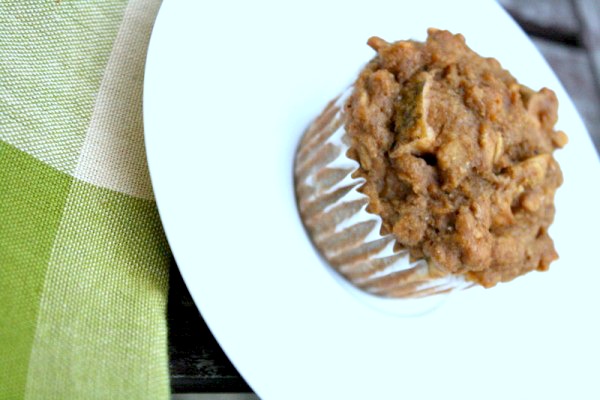 You know, for someone who claims she doesn't like baking, I sure do make a lot of muffins.
In my little world cake baking = difficult and complicated, and muffin baking = fun.
I guess I could make some kind of compromise and make a cupcake from time to time.  But first, I have to get my hands on a pastry bag so I can make my icing  look all pretty and flower-like.
In the mean time, my cupcake muffin liners will be filled with healthy baked treats with little to no fat or sugar. Not that I have a problem with fat, but I prefer to douse my muffins in sunflower seed butter, rather than bake with a lot of oil or butter.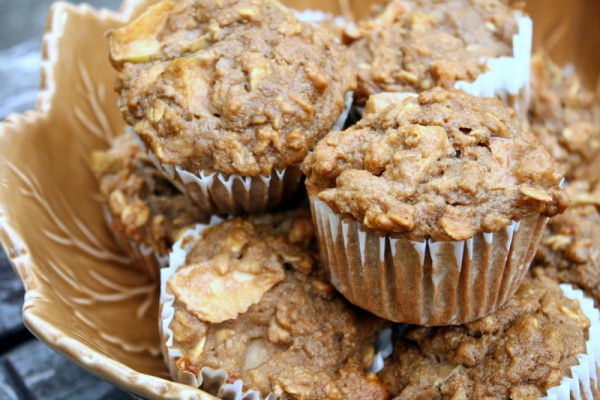 These chewy delicious muffins are so moist in flavorful.  I went heavy on the cinnamon because I'm in a spicy autumn sort of mood. Eat them warm as is, or use them as a glorified vehicle of sunflower seed butter. Whatever you fancy.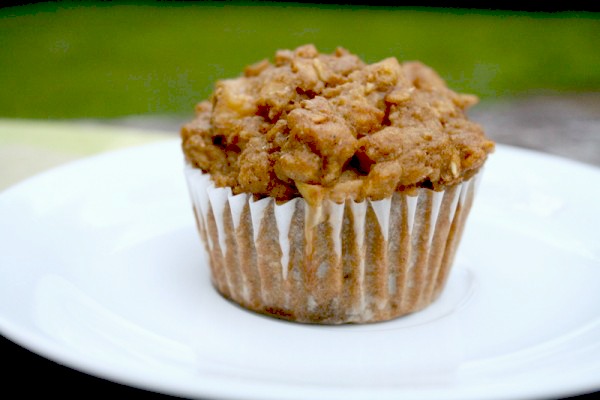 Spiced Apple Chunk Muffins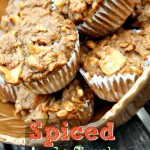 (

Makes 12

)
This no oil or butter recipe has hardly any fat and plenty of whole grains and fiber. Most importantly, it's a very delicious and healthy breakfast that you can feel good about eating. Now, how many times can you say that about a muffin?
Ingredients
1 cup whole wheat flour
1 cup old fashioned rolled oats
1 Tablespoon baking powder
1/2 teaspoon baking soda
1/4 cup sugar (or NuNaturals Stevia Baking Blend)
1 teaspoon cinnamon
1/2 teaspoon ginger
1/4 teaspoon cloves
1/4 teaspoon salt
1 cup unsweetened apple sauce
2 eggs
2 Tablespoons molasses
2 cups apple, cut into chunks
Directions
Preheat oven to 350 degrees F.
In a large bowl, combine dry ingredients: flour, oats, baking powder, baking soda, and spices. Mix well.
Add wet ingredients to the large bowl: applesauce, eggs, and molasses. Stir well to combine. Add apple chunks, stirring well to distribute evenly throughout the dough.
Bake for 30-35 minute or until an inserted knife in the center muffin comes out clean.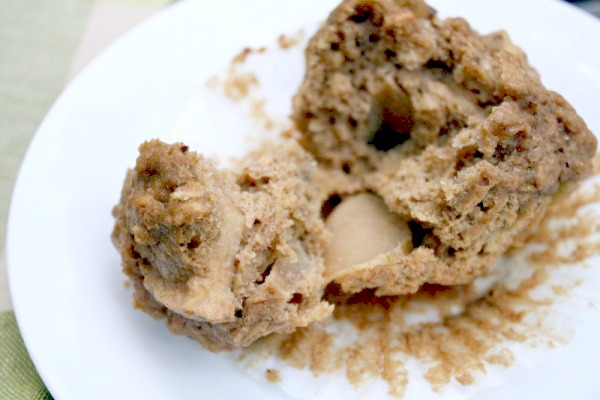 What I like best about these muffins are the BIG apple chunks! The spiciness is also a very nice little kick.  I'm up to my eyeballs in pears (at least 10 pounds) which would go nicely in these muffins as well.
Enjoy with a nice cup of tea or those pumpkin lattes everyone seems so fond of.   Soak up everything autumn while you can.