After returning home from work, I snuggled on the couch with Rascal for a while, and then went on a really great four mile run with Brad.
But not before a quick snack.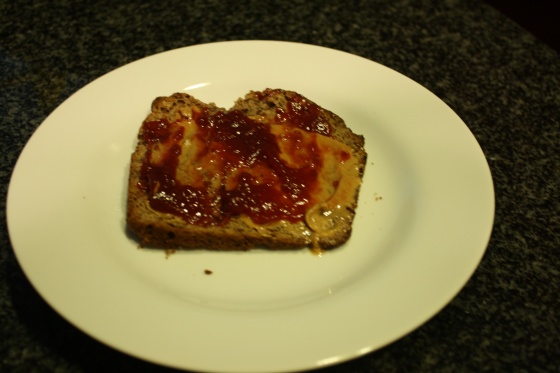 I froze my pear bread while I was on my honeymoon.  Defrosting it in the fridge and toasting it brought it back to life.  I topped it with some AB and raspberry jam.
The weather was absolutely wonderful!  Breezy and not too warm.  Just perfect.
We also ran past our new house that I'm so excited to get into soon.  Closing isn't until next month, so I'll have to wait until then.
Then it was on to dinner…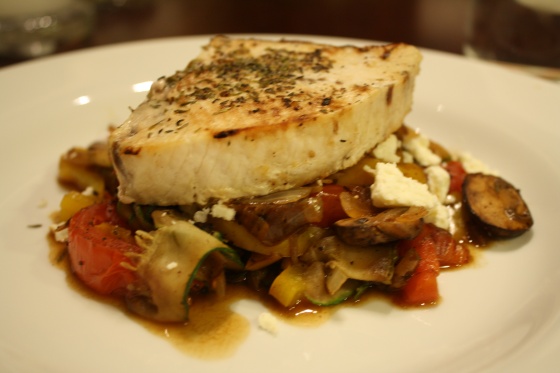 Swordfish and Sauteed Veggies for Two
Saute 2 small swordfish fillets (~4 oz.) in a few generous squeezes of lemon juice, salt, pepper, and generous sprinkle of dried thyme. Saute on each side in a skillet or frying pan until browned on both sides.  Place in oven to warm (175 degrees F).  In the same pan saute a minced garlic clove and 1/2 a chopped white onion.  When starting to brown, add about 1/2 large yellow bell pepper chopped, 3/4 cup sliced baby portobello mushrooms, one medium on-the-vine tomato sliced, and 1/2 zucchini sliced in ribbons with a veggie peeler.  Saute all the vegetables with salt, fresh ground pepper, and generous sprinkling of dried thyme.
After about 5-7 minutes, top with a lid to steam some of the veggies to hurry along the cooking process for another five minutes.  I then turned the burner on low heat and let it cook until all of the liquid was gone (about 15 minutes).
Plate the veggies and top with feta cheese.  Place fish on top.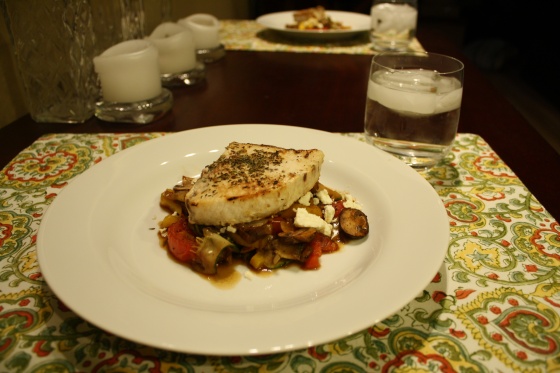 So easy and so delicious.  When in doubt, saute a bunch of vegetables and call it a night.
Which is what I'm about to do…so tired and jet lagged.  Good night!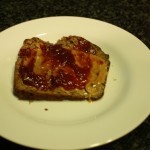 Ingredients
Directions