There wasn't much green in my diet yesterday so I knew a salad was a good way to fix that problem.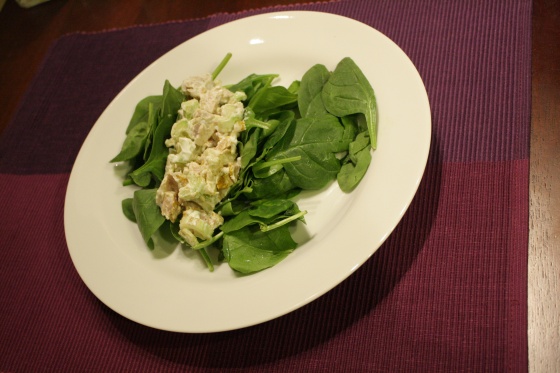 I made a quick curried chicken salad with a leftover chicken thigh in the fridge.  I loosely chopped the chicken and a stalk of celery in large chunks.  I added the chicken and celery into a bowl and mixed in a big dollop of Greek yogurt, salt, and yellow curry.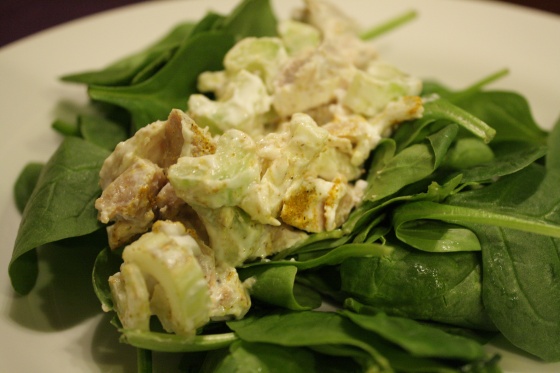 Yum!  Simple and delicious.
I thought my salad needed a little crunch so I sprinkled some tortilla chip crumbs on top.  That's perfectly normal right?
After dinner I got to work on my cookies for a cookie party I'm attending tonight.
No Bake Chocolate Cookies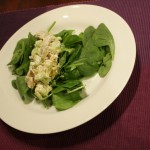 (

Serves 18 Cookies

)
Ingredients
2 cups of sugar
4 heaping Tbsp. of cocoa
1/2 cup of evaporated milk
1 stick of butter
1 tsp. of vanilla
1 heaping Tbsp. of peanut butter
3 cups of old fashioned oats
Directions
Cobine cocoa and sugar and stir together in a pot. Add evaporated milk and mix well. Put ingredients on medium heat on the stove. Add butter and stir gradually until it melts. Bring mixture to a boil and let it boil for 1 minute stirring occassionally. Take the pot off of the heat. Add the vanilla and peanut butter. Stir until peanut butter melts. Gradually add oats, 1 cup at a time. Drop on wax paper with a Tbsp. Let sit until firm (usually about 30 minutes, but longer if there is high humidity.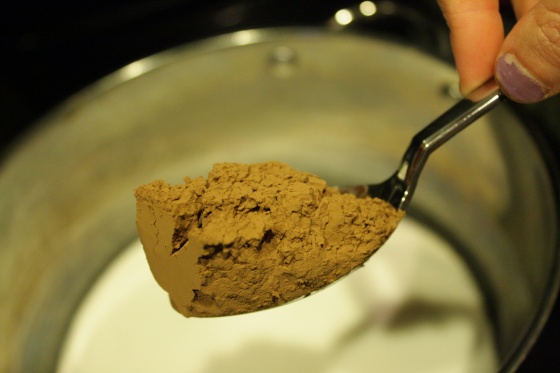 Just so you know, this is what a heaping tablespoon of cocoa  looks like.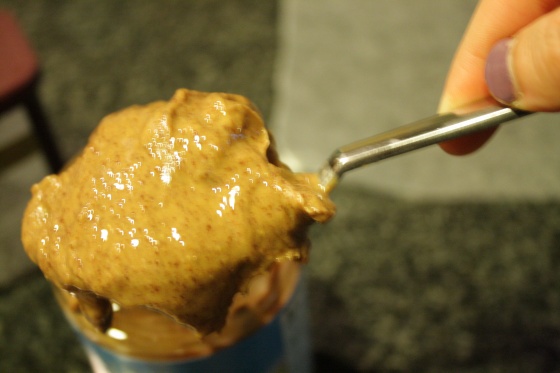 This is what a  heaping tablespoon of peanut butter looks like.  Don't skimp and add more if you like.  These cookies are not rocket science.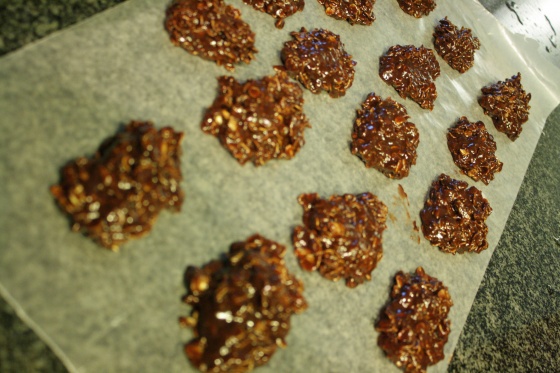 The result.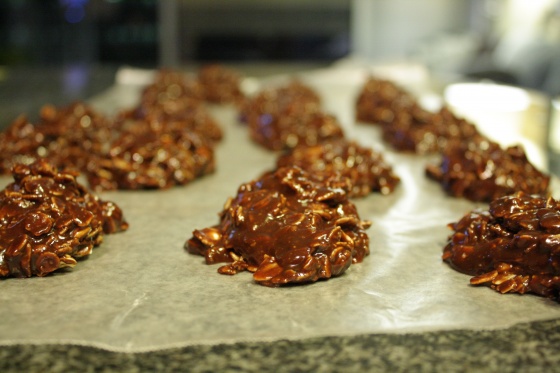 There was plenty of spoon licking after this process to make sure no cookie dough went unused.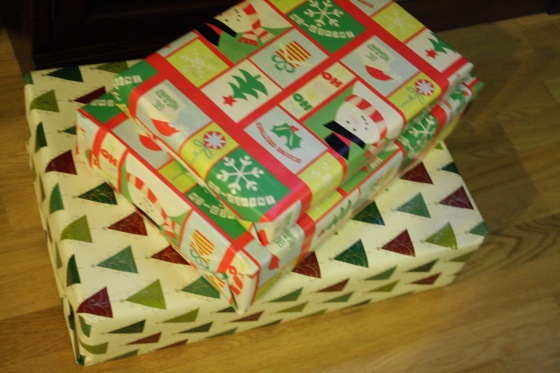 After Christmas cookie  baking, I wrapped a few gifts.
Did I mention that we do not have a Christmas tree this year?  Sad, isn't it?  We are going to Brad's parent's house for almost a week so we would have to have paid someone to go into the condo and water it everyday.  I'm claiming my "other" parents' tree as my own this year. 🙂
I headed to  bed around 9 pm because that's my regular bed time lately.  Knowing Brad would be returning from a business trip later and would probably be scrounging through the kitchen, I took the proper precautions and left him a note.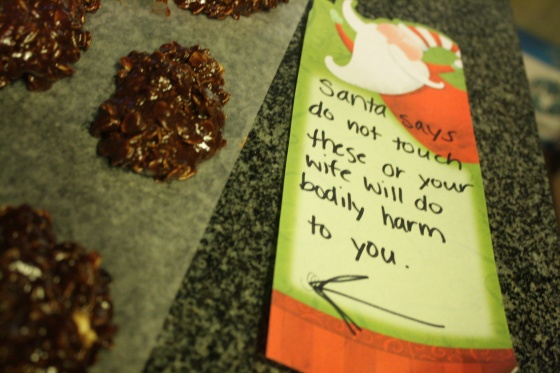 Love, Santa.