Clearly, I have a thing for figs right now.  Maybe the fig jam or the fig and rosemary chicken pizza  gave it away?
But I feel like it just wouldn't be right, if I didn't mention the first time I had figs and actually liked them, Fig Newtons excluded, of course.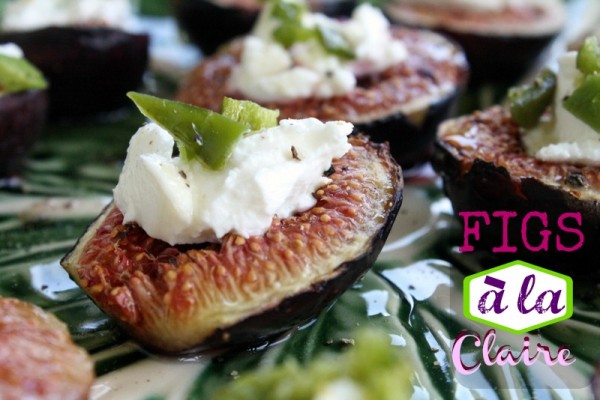 Almost two years ago exactly I was complaining on the blog that I had tried putting fresh figs in my oatmeal and didn't like it.  I think it was the very first time I had tried a fresh fig.
A girl I knew in grad school piped up in the comments to tell me her favorite way to eat figs and that girl's name was Claire.  Hence, the name Figs à la Claire.
Now, proper French dictates calling these little jewels of deliciousness Figs Du Claire.
But you know I don't speak French.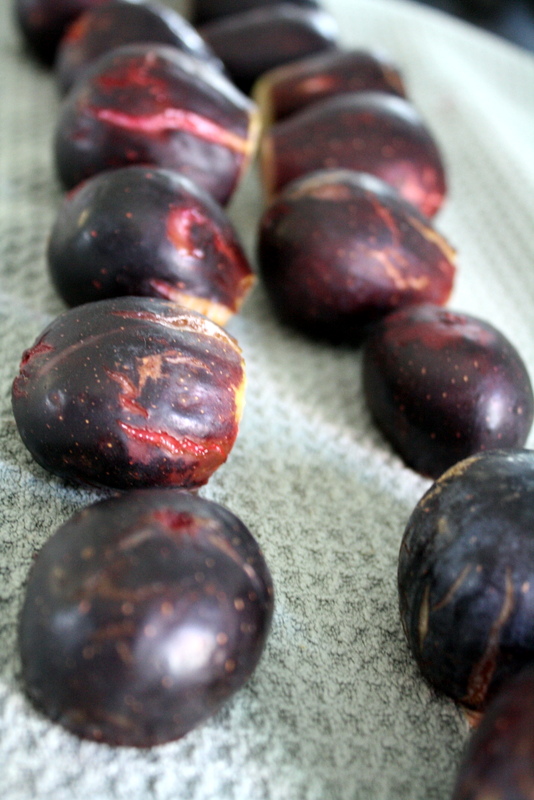 The recipe is very simple and only slightly adapted from Claire's original description.
You first start off with fresh de-stemmed figs.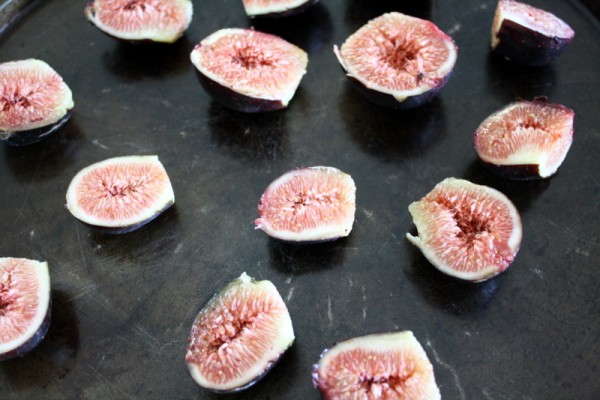 Cut them in half and serve them face up on a baking sheet.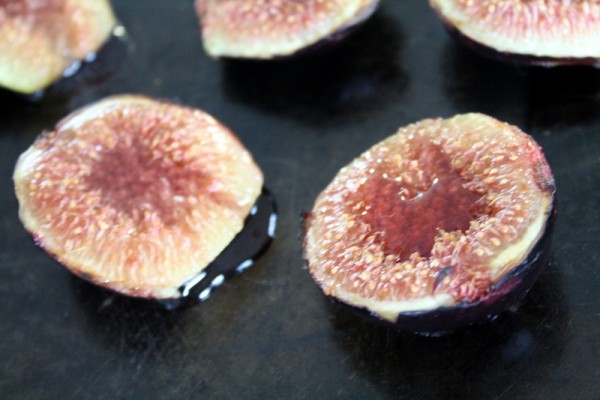 Broil them in the oven at 500 degrees F for about 10 minutes or until they start to ooze their juices.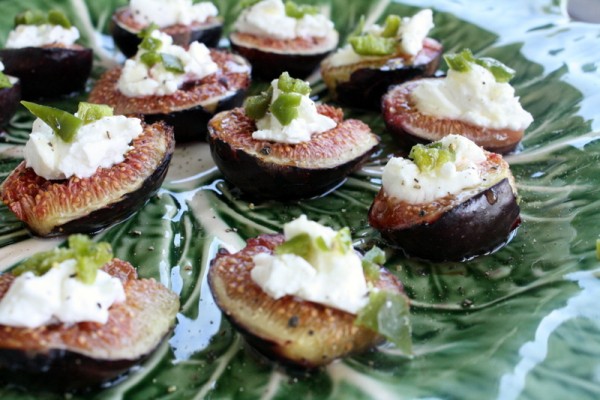 Top with a dollop of goat cheese, some minced jalapeño, a drizzle of honey, and some fresh ground black pepper.
And you're done!  Simple as that.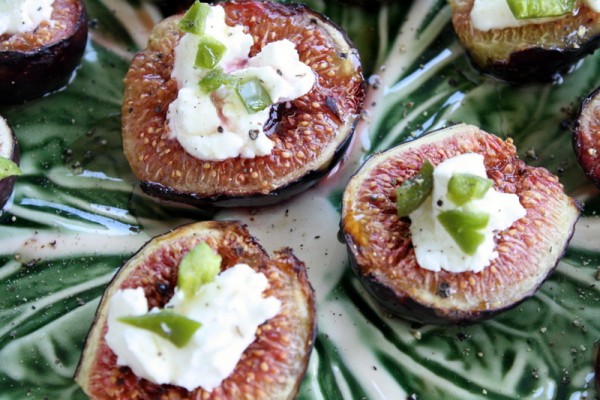 Figs à la Claire
(Makes 16)Kelly Davis2012-09-13T14:33:22+00:00
Ingredients
8 fresh ripe figs, cleaned and stems removed
2 ounces goat cheese
1 jalapeño, chopped finely, seeds and membranes removed
1 teaspoons honey
fresh ground pepper

Directions
Preheat oven to 500 degrees, on the broil setting. Slice figs in half, point to bottom so there are two symmetrical halves. Place on a baking sheet, cut side up. Broil for three minutes or until the fig juices begin to ooze.
Remove from oven and allow to cool for five minutes.
Top each fig half with a small dollop of goat cheese and a few small pieces of jalapeño. Drizzle lightly with honey.
*If making this for an appetizer, I would plan to make 3-4 bites per guest. This recipe as is would feed 4-5 guests. For a snack, this recipe serves 2 — that's 4 whole figs or 8 bites per person.
Thanks again Claire for showing me how to love figs.