Last week and this week, I have had an entire CSA share all to myself because my CSA buddy has been traveling.
This has left me with an abundance of greens – greens of all types.  Currently in my fridge I have rainbow chard, kale, napa cabbage, garlic scapes, tatsoi, kohl-rabi…
…and let's not forget bok choy.  Man, do I have a lot of bok choy.
So for the past two weeks I haven't been interested in incorporating a little green here and there in my meals.  I need meals that use tons of greens – whole heads of leafy greens that will feed a party of two.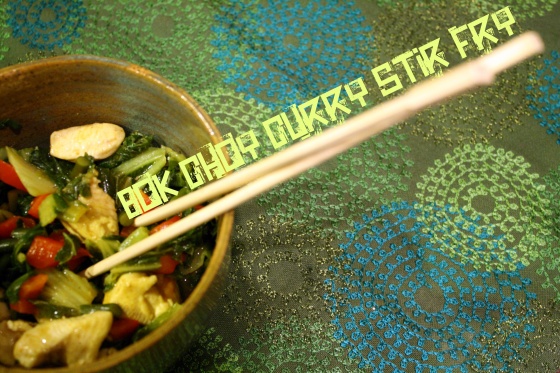 Enter my bok choy curry stir fry.  Not only is it delicious (Brad sang its praises), it used an entire head of bok choy to be eaten among three servings.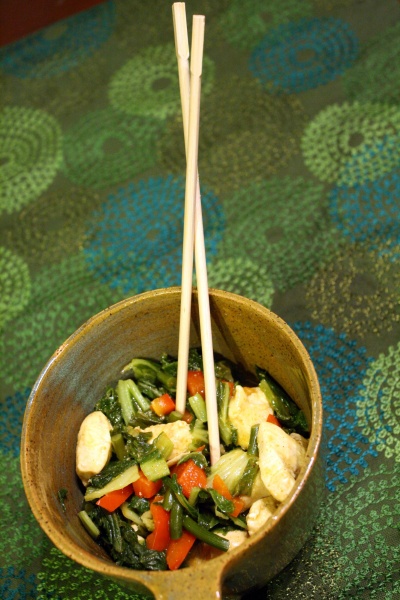 Bok Choy Curry Stir Fry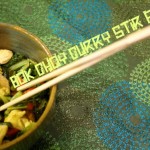 (

Serves 3

)
Ingredients
1 head of bok choy, cleaned and chopped
16 oz. of free range organic chicken breast
1 16 oz. can of light coconut milk
1/2 cup chopped garlic scapes
2/3 cup chopped red bell pepper
1/2 tsp. ground ginger
2 tsp. yellow curry
2 tsp. Sriracha sauce
1 tsp. sea salt
1 tsp. extra virgin olive oil
Directions
Cut chicken into bite size pieces and saute in a bit of olive oil on medium high heat in a large pot. Once chicken is thoroughly cooked, add bell pepper and garlic scapes and cook for about five minutes. Add bok choy, coconut milk, and all spices and seasonings. Cover the pot and lower heat. Cook for at least another 20 minutes, stirring periodically.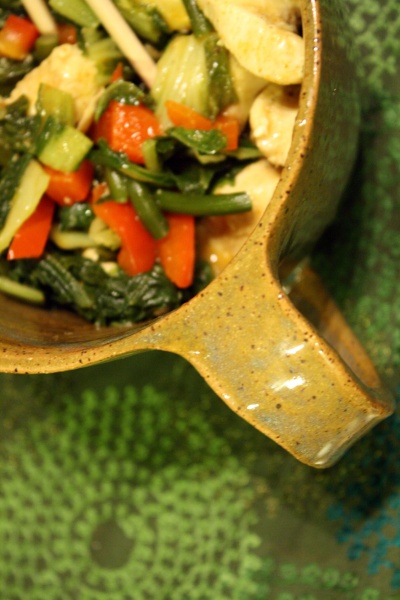 No need to serve immediately.  Curry always tastes better the longer it has to set into the food.
You could serve this over some jasmine or basmati rice to make a complete meal.
I held off  on the rice and chose to eat Cheerios and milk sprinkled with trail mix for dessert.
Do you ever skimp on dinner so you can eat dessert? I do often when I thoughtfully plan dessert. However, sometimes dessert is just necessary even though I didn't plan for it at all.