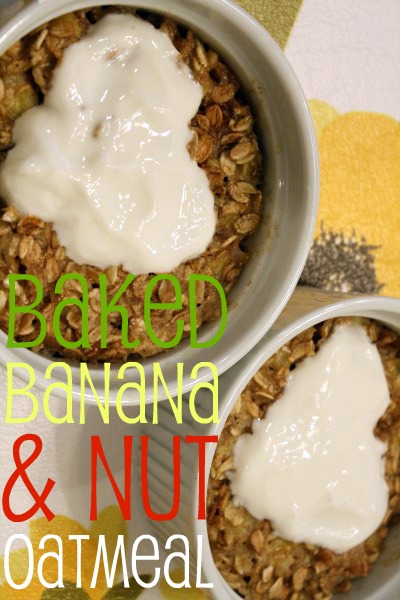 I got up at 5:30 am this morning to prep dinner and make sure I had time to make Brad a Valentine's Day breakfast.
We already celebrated V day this past weekend on our trip to Nashville (part I and II), so today will be a bit low-key.  But I just can't let the day pass without doing something a little special.
I stayed up way too late last night reading The Red Queen, so getting up before the crack of dawn was surely a labor of love.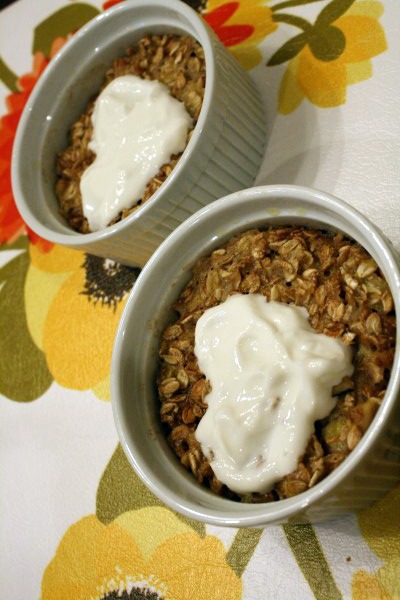 Baked Banana and Nut Oatmeal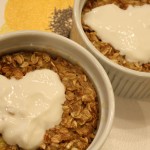 (

Serves 2

)
Ingredients
1 cup rolled oats
1/4 teaspoon baking powder
1/4 teaspoon salt
1 teaspoon NuNaturals Baking Blend (or 1 teaspoon sweetner/sugar of choice)
1 banana, sliced
1/2 cup almond milk (or milk of choice)
1 ounce, walnut pieces.
cooking spray or a bit of oil or butter(for greasing ramekins)
1/4 cup Greek yogurt (optional)
Directions
In a medium sized bowl, combine oats, baking powder, salt, and sweetner, stirring well to combine. Add banana using a fork to mix and mash the banana into the rest of the mixture. Add milk and stir well to combine. Add walnuts and stir once more.
Grease the bottom and sides of two ramekins. Put half of the oatmeal mixture into each ramekin. Bake at 350 degrees for 20 minutes or microwave for 3 1/2 - 4 minutes on high.
Top with Greek yogurt.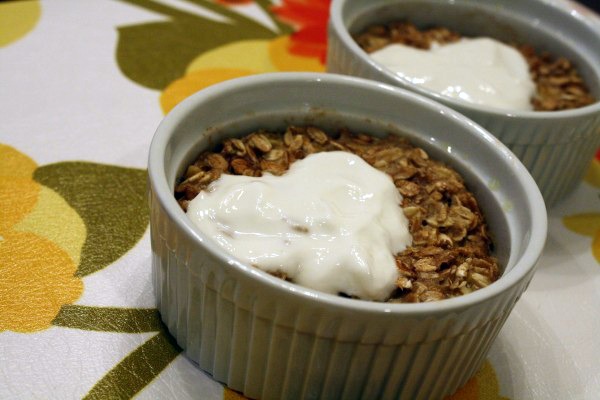 Share with the person you love.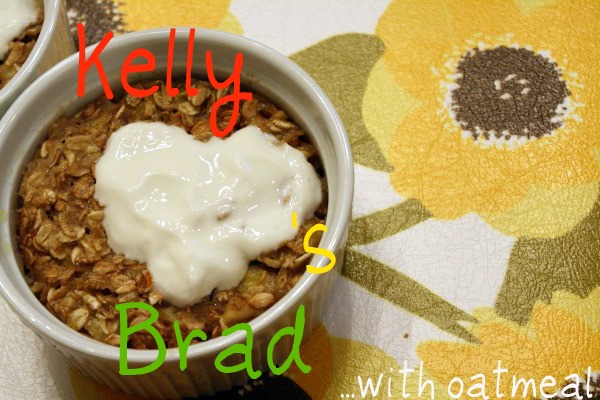 What are your Valentine's Day plans?