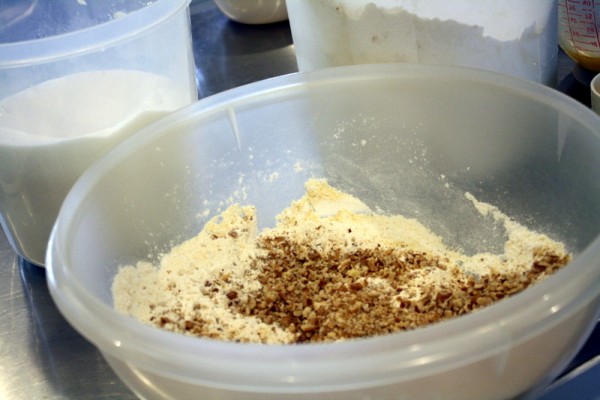 My father-in-law is an expert biscotti maker.  I'm no mathematician, but his biscotti is about 9,341 times better than the prepackaged biscotti that is sold at the register at Starbucks.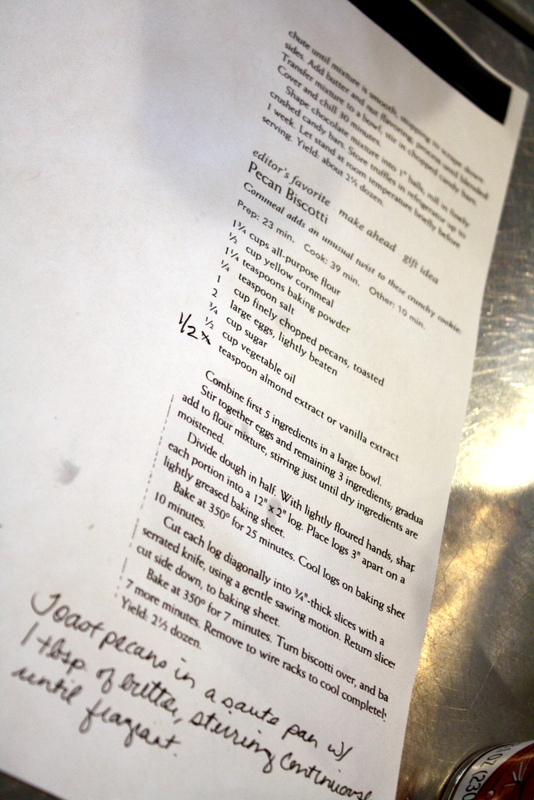 He adjusted some of the ingredients in the recipe he found in Southern Living's Christmas Book from a few years ago.  Mainly he doubled the amount of almond extract from 1/4 teaspoon to 1/2 teaspoon.
Also the original recipe gave no direction to toast the pecans.  According to Wally, my father-in-law, he toasts his by sautéing the pecans in a tablespoon of butter, stirring continuously until they become fragrant.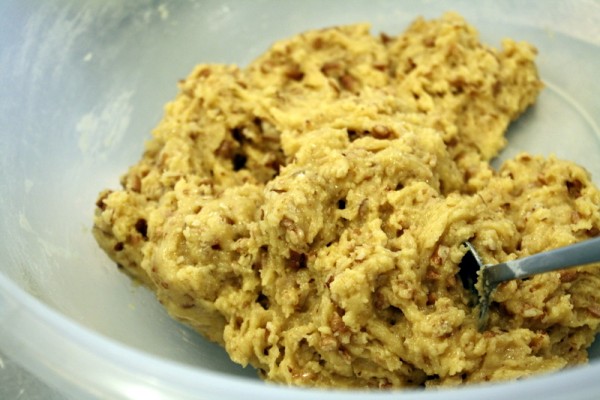 The rest of the recipe is by the book.
I "helped" with the biscotti.  And by help, I mean I stirred something, took pictures, and more or less got in the way.
Half breakfast food, half dessert, this biscotti is subtly sweet, crumbly, and goes wonderfully with a cup of coffee or dunked into some homemade hot chocolate just as did this afternoon.
You can find the recipe pecan biscotti recipe here.  However, the blogger who published the Southern Living recipe quadrupled the vanilla recipe so follow her directions at your own risk.  I think 1/2 teaspoon is plenty vanilla-y for my tastebuds.
Happy baking!