From the reaction I got from you guys about the Lazy Girl's Guide to Food Photography, I'm guessing that you really like tips about how to make your food pretty.  Making food look appetizing is sometimes almost as important as actually making it taste good, especially when you're entertaining or cooking for others.
Adding color and interest to your dishes is so incredibly simple but it makes your food look fancy schmancy, like you've put a lot of care and time into what you're serving.  Who doesn't want that?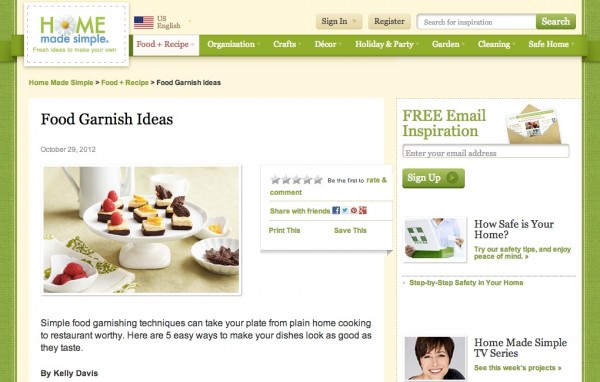 To find out how to take your food plating from "That looks pretty good," to "That looks amazing!" check out my article on food garnishes.
***
I'm catching the red-eye back to Charlotte tonight and running a 5K color run tomorrow morning (I don't make good choices).
I'll be back with a full post tomorrow recapping my trip through Sonoma wine country.  But you can keep up with the last day of my California trip by following me on Facebook, Twitter, and Instagram.