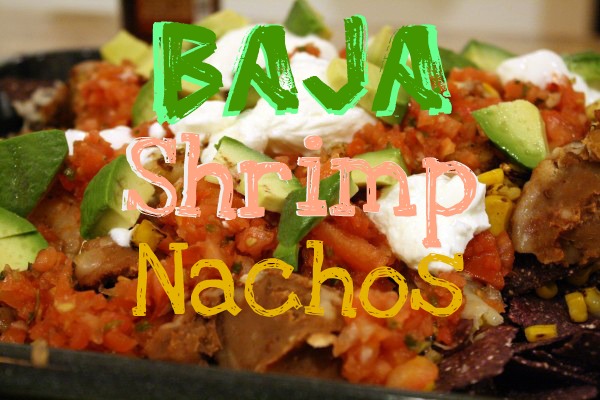 I swear these are a crowd pleaser.
I swear that, as nachos go, they're not so bad for you.
I swear that you'll love them.
I swear that there are chips under there somewhere.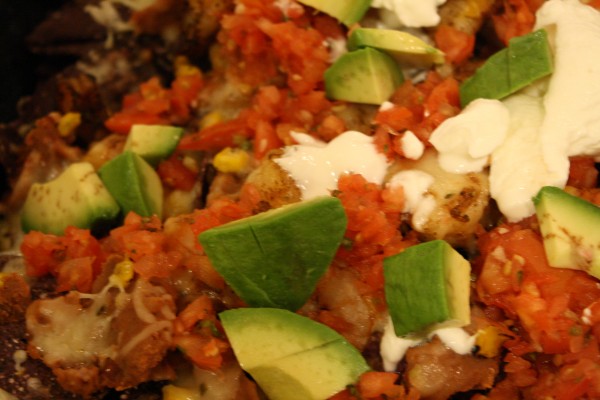 Baja Shrimp Nachos (serves a crowd)
These nachos are perfect for any type of party where you serve/bring heavy hors d'oeuvres or as an appetizer to a southwest/Mexican themed dinner party. My guests loved them!
1 teaspoon extra virgin olive oil
16 oz. large shrimp, tails removed
1/4 teaspoon cayenne
1/4 teaspoon salt
1 large bag (about 16 oz.) blue corn chips
1 cup refried beans
2 cups pepper jack cheese
1 cup salsa of choice
1 cup corn (frozen or fresh)
1 avocado, cubed
1/3 cup Greek yogurt
Heat olive oil in a medium pan or skillet. Sprinkle salt and cayenne pepper over shrimp. Add shrimp to pan and sautee until thoroughly cooked on each side (shrimp will turn pink and firm to touch).
Preheat oven to 350 degrees F. Spread chips evenly over a large baking sheet. Top chips with refried beans by spooning a small amount evenly over the chips. Top with shrimp, cheese, corn, and then salsa. Bake in the oven for 10 minutes.
Remove from oven and top with avocado, then Greek yogurt by spooning small amounts over the entire pan of nachos. Serve immediately.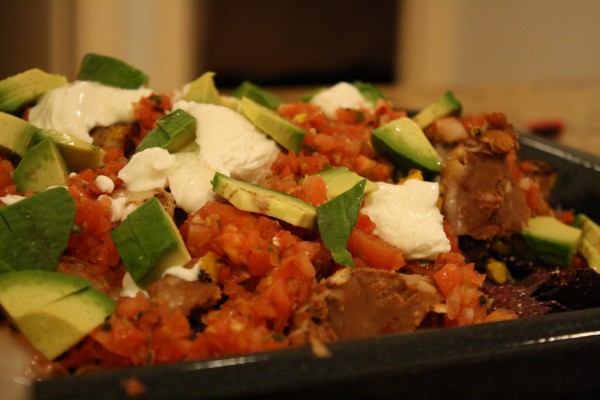 But why wait for a party?
You can halve this and share it with 3-4 people.
Or, make it for yourself by using small amounts of all these ingredients. You don't need me to tell you how. You can't screw up nachos.
Besides, sharing is for the birds when food is this good. 😉
***
This weekend I am blogging from Nashville, TN. I'll be popping in daily (Saturday and Sunday) to share mine and Brad's adventures with you.
Here's to good food and good music. We're hell-bent on finding both this weekend.