I feel like I owe you guys an update on my Sugar Detox plan.
I have to admit, this time around, my sugar detox has been much more challenging for me. I haven't been 100% perfect, but I have abstained from everything on my "Bad List" about 95% of the time. There have a been a few times where I have reached for a graham cracker and that one night where I needed fro yo (for shame!).
But life went on and I didn't spiral out of control reaching for dessert after every meal like I did during the holidays.
That, my friends, is progress.
And isn't that what I was trying to accomplish anyway? To not feel the need for dessert after every meal. I'm happy to say that I've gotten where I don't feel like I need dessert regularly. I've also decided that for the last two weeks of my sugar detox, I'm going to slacken the reigns a little bit.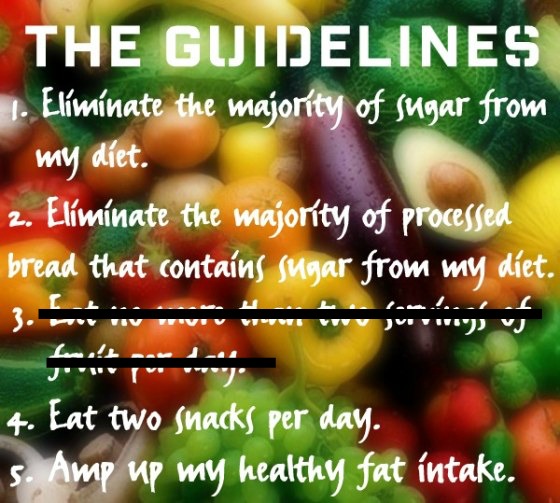 The biggest change I'm making is to not restrict my fruit intake. I haven't had a lot of trouble abiding by this guideline, but there have been a few evenings when I craved fruit and didn't eat it because I had already had two servings.
Plus, I really want to bring back my favorite fruit smoothies, all of which contain two servings of fruit, without feeling like I've eaten my fruit for the day.
Gosh, I just love fruit.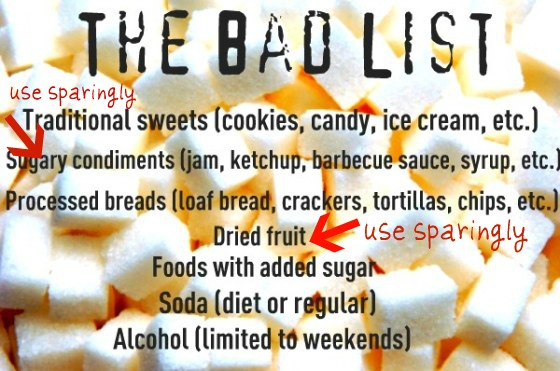 And here's where the other slight changes come in.
I'm bringing back condiments with sugar, but plan to be mindful of the amount of sugar in what I use and how often in one day I use them. What does this mean? I'll try to keep these types of condiments to 1-2X a day, but I'm not going to be a Nazi about it — just mindful.
I'm also bringing back dried fruit, which I typically only sprinkle into oatmeal or yogurt. I've been known to OD on dates and I'm going to avoid those for a bit longer.
I attempted to photograph my food yesterday to show you guys what I mean by these little changes, but was only about 70% successful. I'll fill in the blanks.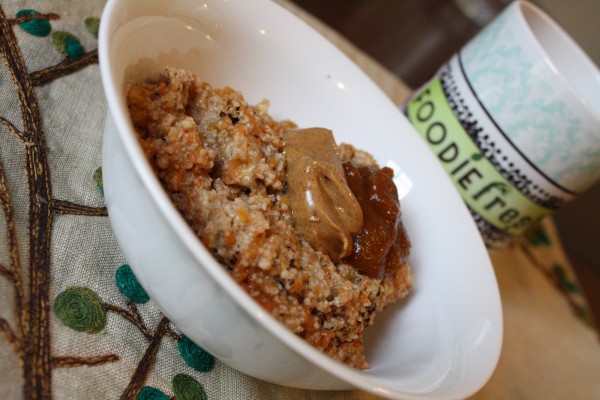 Breakfast –
Oat bran, with pumpkin, egg whites, 1/2 banana, pumpkin butter, and peanut butter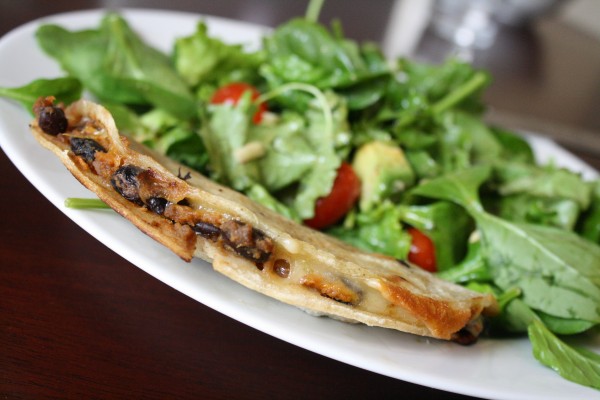 Lunch –
Half of a sweet potato and black bean quesadilla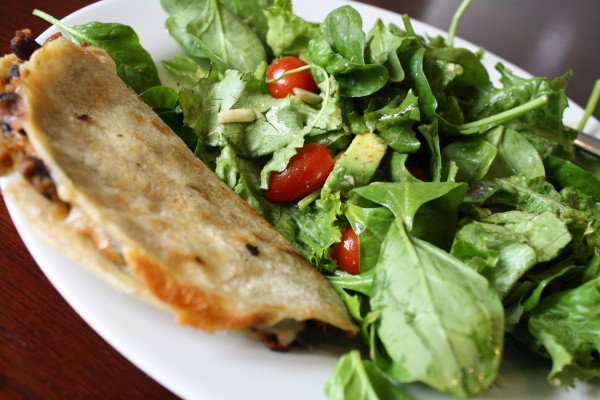 Salad of spinach and romaine with avocado, cherry tomatoes, slivered almonds, and red pepper vinaigrette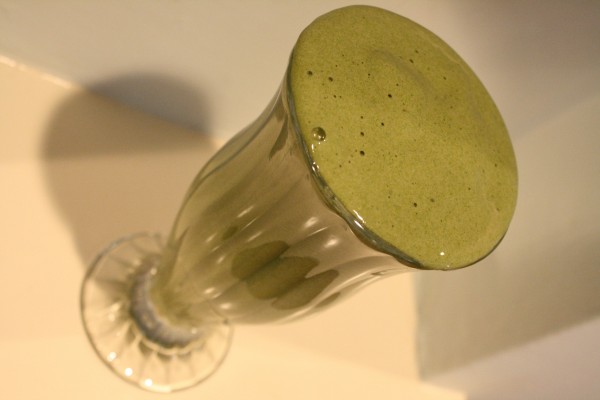 After gym snack –
Green monster with 1/2 frozen banana, 3/4 cup frozen spinach, chocolate whey protein, and almond milk
Other snacks –
– Skinny cafe Americano from Starbucks (expresso and steamed skim milk), on the way to my main/pedi appointment
– Wassa cracker with pimento cheese, to keep me from eating off my arm while making dinner
– graham crackers (damn those graham crackers!)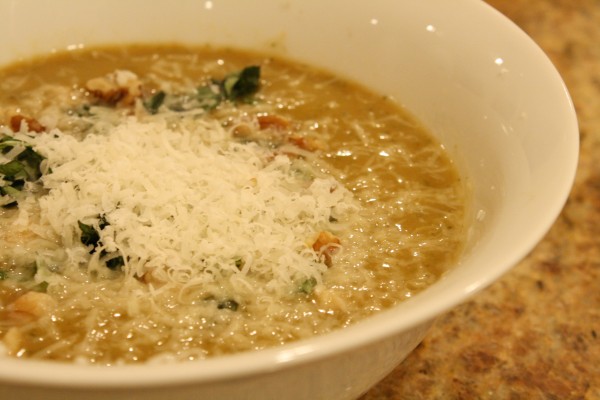 Dinner –
White bean and pesto soup
Yummmm! I'll share the recipe soon.
I also had a side of Skillet Tex-Mex Brussel Sprouts. Italian and Tex-Mex don't really go together, but by the time I finished this soup I was going to eat ready-made vegetables or no vegetables at all.
Looking back on my intention for doing a sugar detox helps me realize that I'm doing pretty well. I made significant progress in eliminating a lot of sugar from my diet and managed to avoid most processed foods.
If you have similar health goals (or any kind of goal) that you're not meeting with absolute perfection, I hope you look at your intention and your progress too. Think about where you were and where you are now.
And when all else fails, do what I do. Look to Pinterest for inspiration.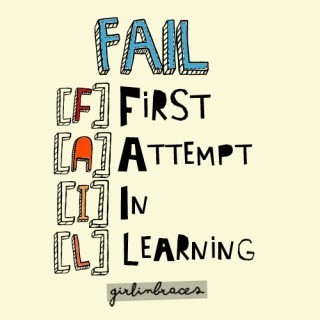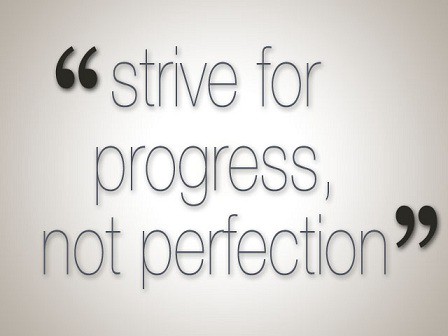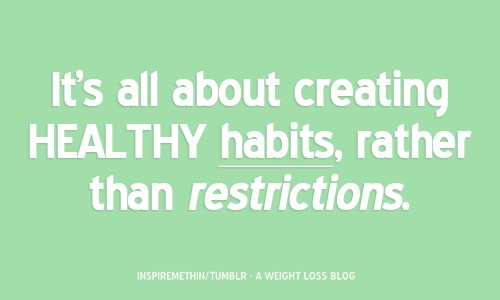 Speaking of healthy habits…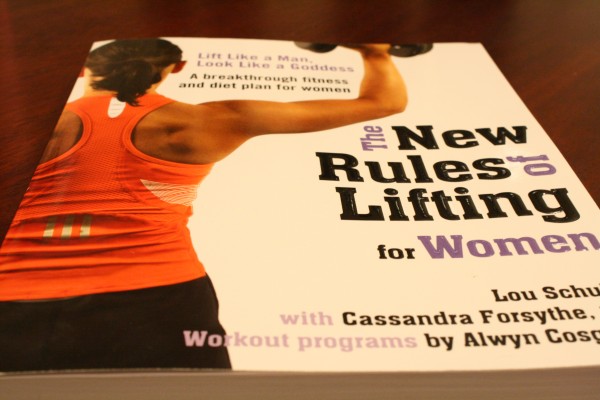 I began this yesterday. More details on that to come…