Last night, Brad and I hosted a New Years Eve party with a lot of great food and even better friends.
Here's a run down of the food I provided.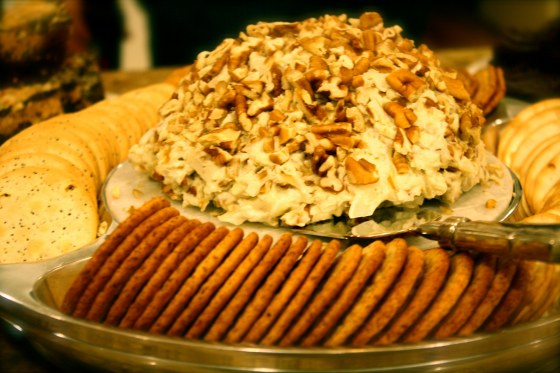 Cheese Ball
This cheese ball is my grandmother's recipe and it is money.  Even though it was gigantic, my guests licked the platter clean, so to speak.  I will most definitely post the recipe soon.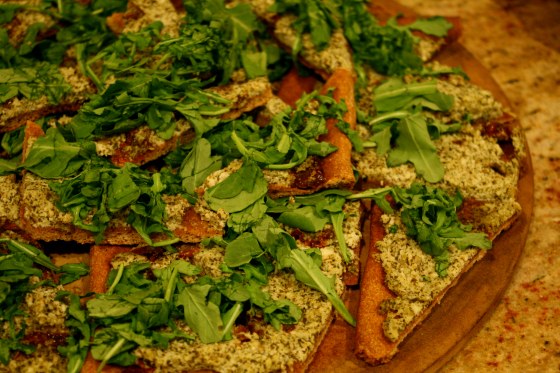 Ricotta and Pesto Flatbread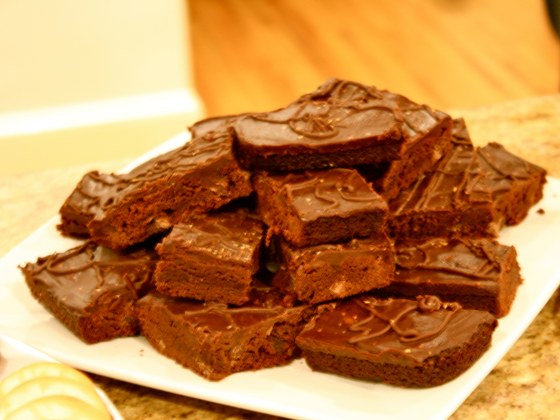 Spicy brownies, care of my friend Josh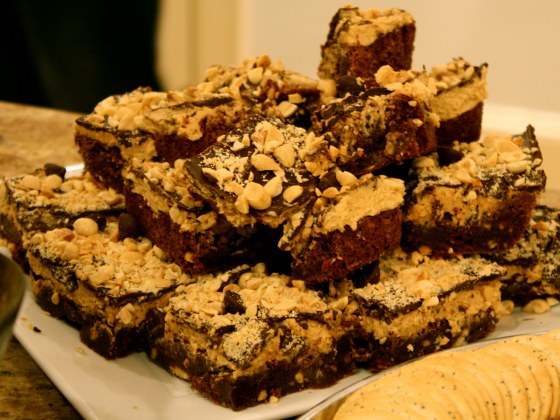 Peanut Butter Brownies, also care of Josh.
Clearly, he outdid himself.  These were divine.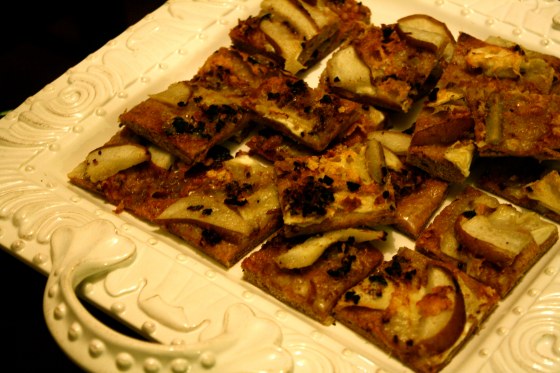 Pear, Brie and Shallot Flatbread
We're back to me on this one.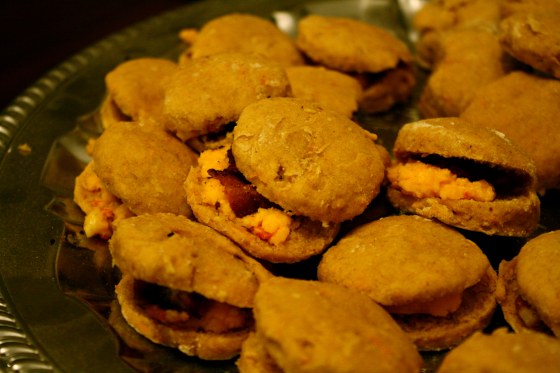 Mini Sweet Potato Biscuits with Bacon and Pimento Cheese
Mini Sweet Potato Biscuits with Apple Butter
The first was Brad's idea, but my execution.
Curried Chickpea Dip
I got this recipe from Women's Health and it was good, but nothing to call home about.
Now, for the guests that made the night so much fun…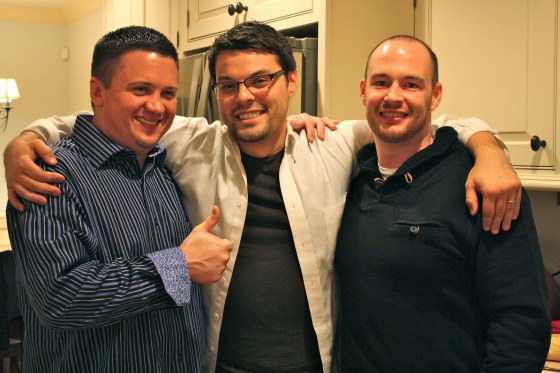 Grant, Brad and Josh (the brownie maker)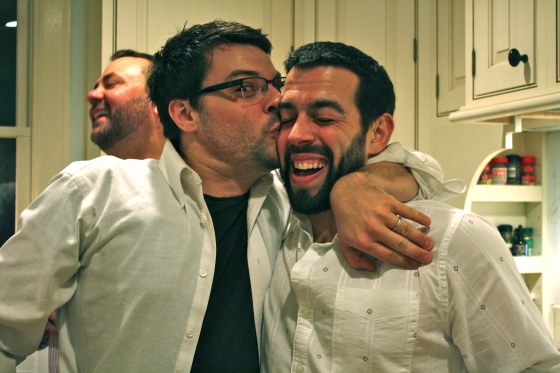 Brad and Tim, hamming it up for the camera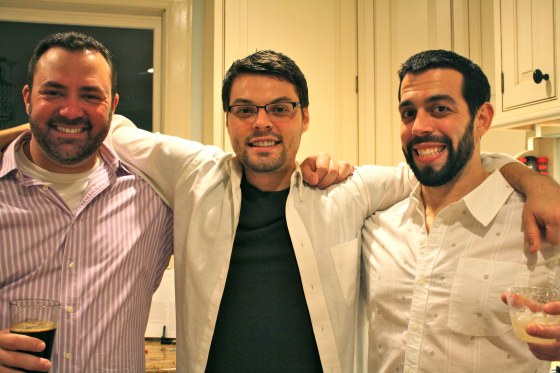 Mark, Brad and Tim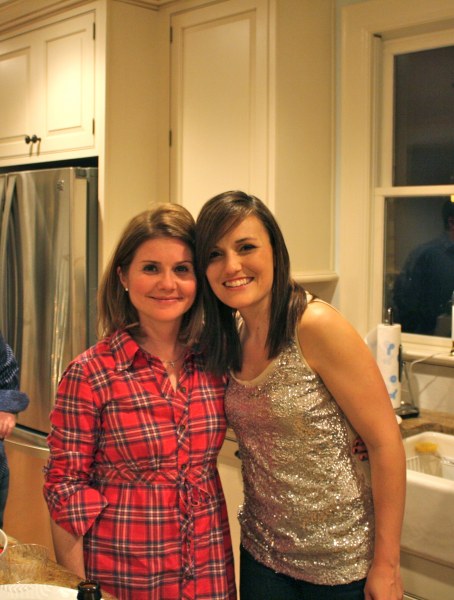 Sarah and I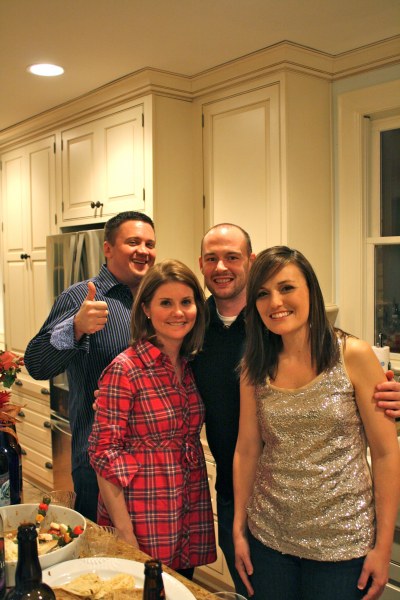 Grant, Sarah, Josh, and I
Dave, being elusive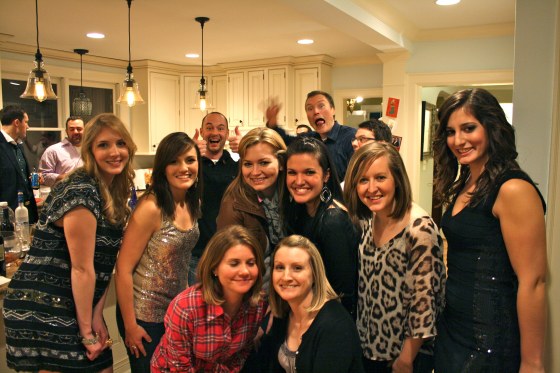 And tons of pretty girls, plus a few photo bombers
That's all I've got for you.  There were more guests and more photos that should have been taken.  But when you're having such a great time enjoying everyone's company, sometimes it's hard to pick up the camera.
I'm pretty sure Brittney got some excellent photos as well.
I feel so incredibly lucky to have such wonderful friends.
Here's to 2012 and all it has in store. It's going to be a good year.
Happy New Year!!!