After a delicious lunch at the Healthy Living Summit on Saturday, Sarah totally hooked up our table.
YESSSS!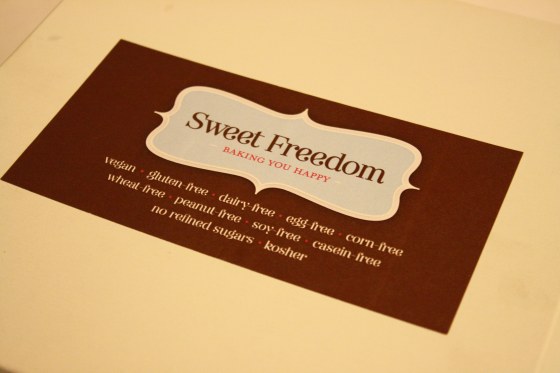 She brought in a huge box of sweet treats from a vegan bakery and of course, I chose something decadent and chocolate.
Some of the very interesting parts of the Flexitarian session: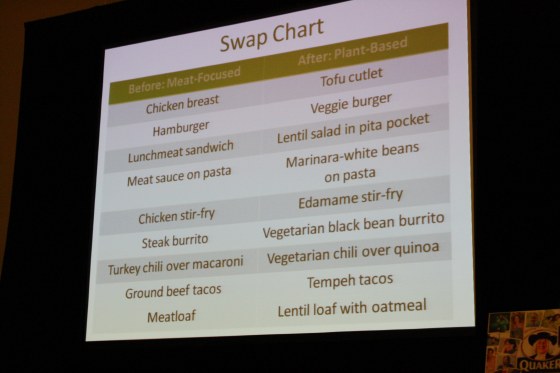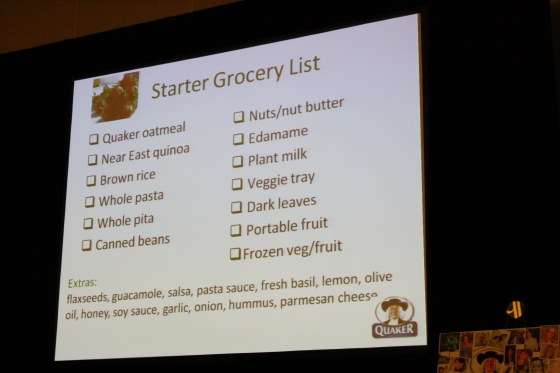 Can't wait to share what I learned during this session with a follow-up post!
We had a stretching/quick cardio burst immediately after a session on numbers.  Can't wait to share more about this one as well! 
I feel like I learned so much at HLS and of course, I can't keep it to myself, so check back this week (and maybe next week?) to see what this fabulous conference was all about. 
After a wonderful day about all things bloggy and healthy in nature, we set out to do a bit of sight seeing. 
Philidelphia is the home of the Liberty Bell, so we made sure to see this important party of our nation's history. 
Of course, we took this opportunity to take a lot of photos.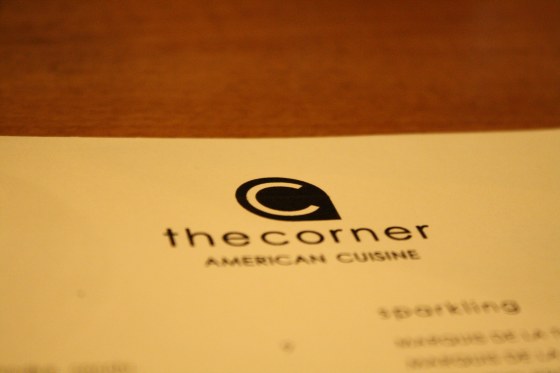 Finally, it was time for diner at The Corner. 
I'm not sure that The Corner knew what to think of us.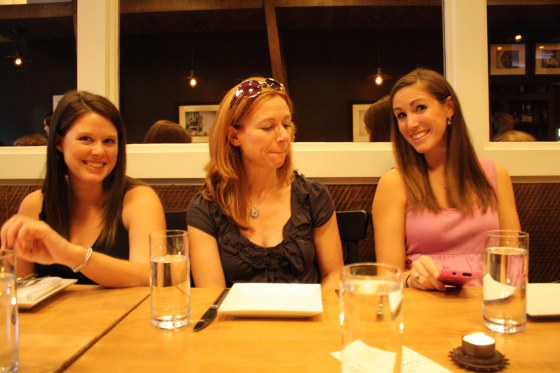 When we weren't gabbing up a storm, we were tweeting.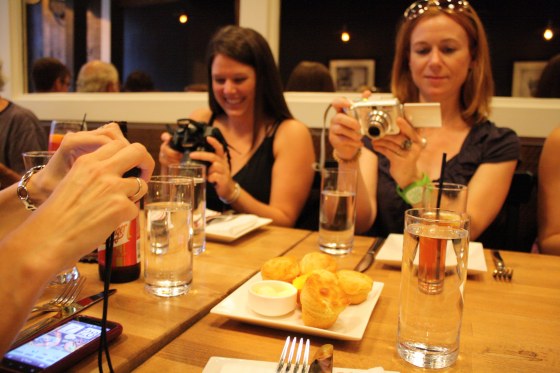 And when we weren't tweeting, we were taking photos of our food.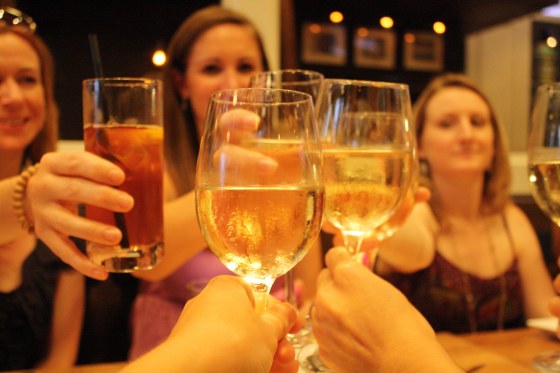 Cheers!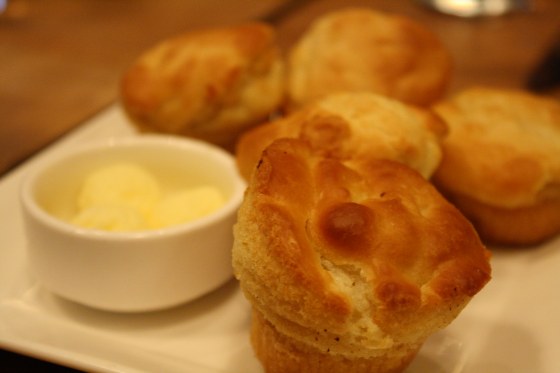 The Corner was very tasty.  They started us off with "biscuits".  Or what Yankees think of as biscuits anyway. 😉  They were delicious, but not a typical southern  biscuit.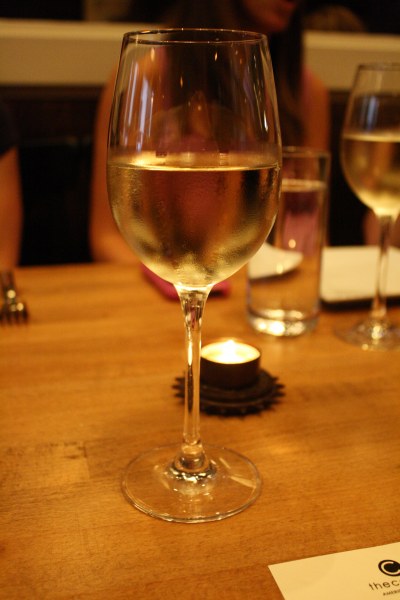 Sauvignon Blanc for me!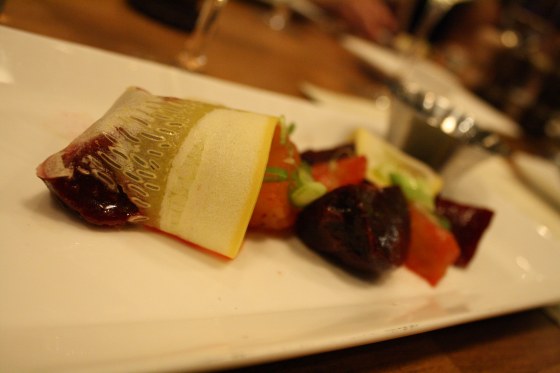 Diana was my dinner date, meaning we shared everything for optimum tasting.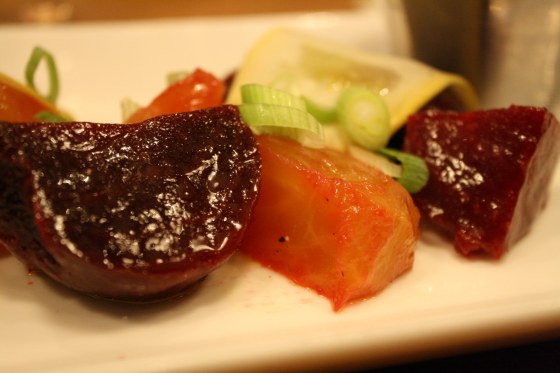 We started with a beet salad.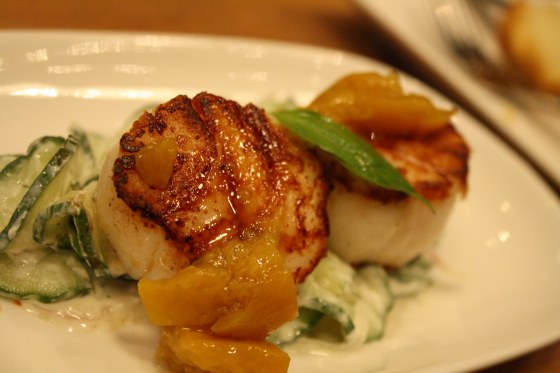 Then share these scallops with peach compote and a creamy cucumber salad. 
Last, we had the seafood hotdog.  
I laughed at this menu item until our waitress said it was the best thing on the menu.  They make it by putting shrimp and scallops in a food process with peppers, breadcrumbs, and egg whites, before shaping it into hotdogs and cooking. 
It was delicious and something I want to recreat for Brad…and you guys of course!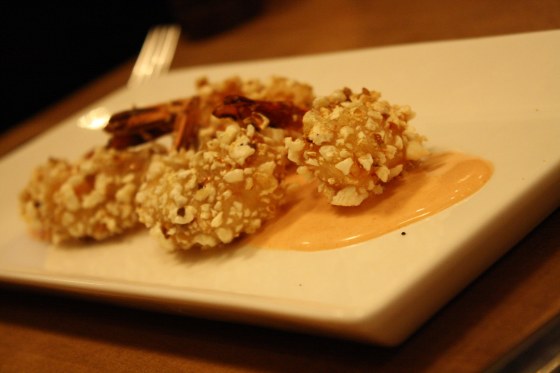 I had to take a photo of the popcorn shrimp as well.  It was literally breaded with chopped popcorn.  What an interesting concept!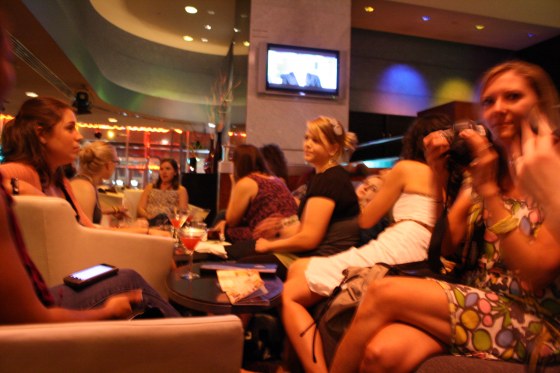 After dinner, we joined another group at a hotel for cocktails and girl talk.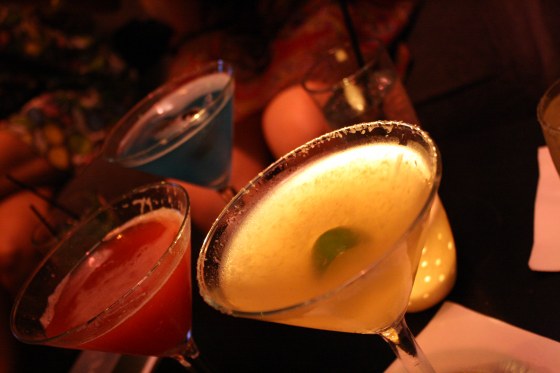 Pretty!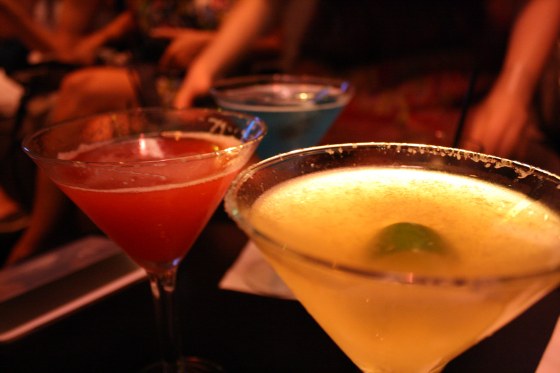 I had another one of my grapefruit juice + club soda + vodka concoctions, which everyone is now calling the Kelly cocktail.
This was the perfect way to wrap up a wonderful day of socializing and learning, sharing ideas and making new friends.