Las night all us girls got dolled up for the Friday night cocktail party at HLS.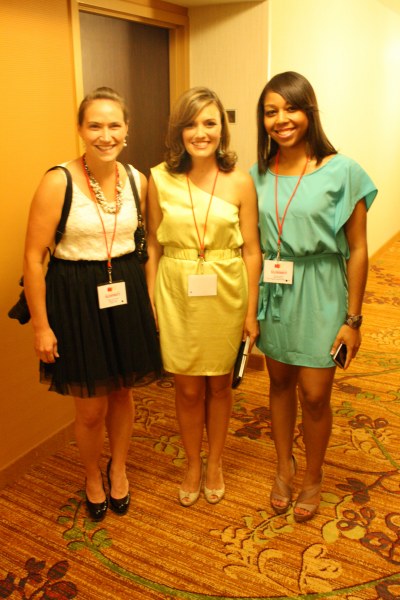 My roommies: Tanya and Andrea, minus Stephanie.
We arrived downstairs 10 minutes too soon to walk across the street to the party, so we decided to have a cocktail at the hotel bar.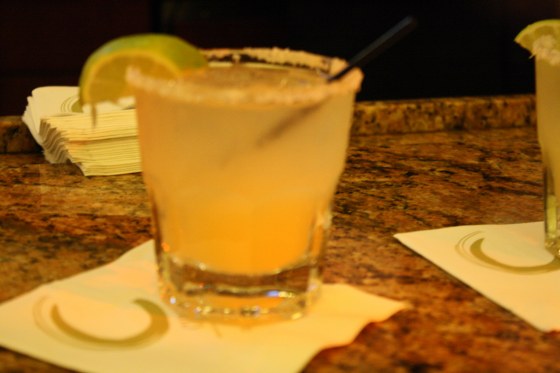 I asked for a drink that I had several weeks ago and loved: club soda, vodka, and grapefruit juice, with a salted rim and a lime.
A few people thought that sounded good as well and ordered the same.  I love this drink! It's not too sweet, it's refreshing, and I love a salted rim on my glass. 🙂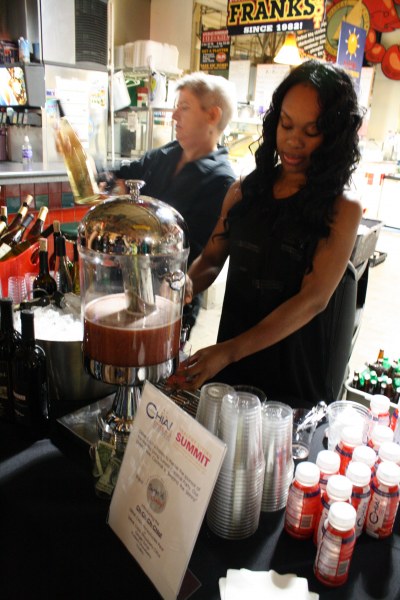 After a quick run through the rain to get to the party, we helped ourselves to the adult beverages inside.  There was a chia cocktail, but I stuck to red wine.
Philly cheese steak wontons were passed around.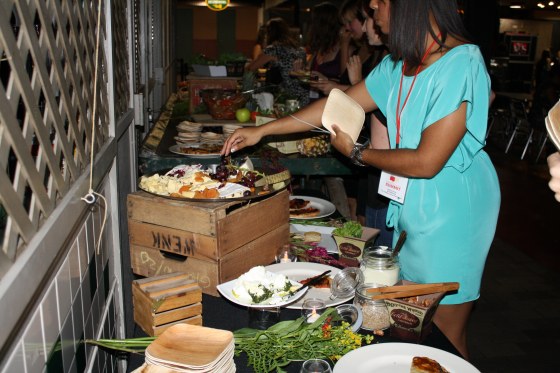 We also helped ourselves to the delicious buffet of appetizers.
My plate — I went back for a little more later.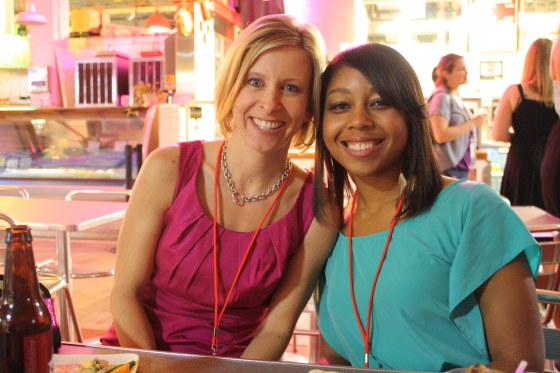 Stephanie and Andrea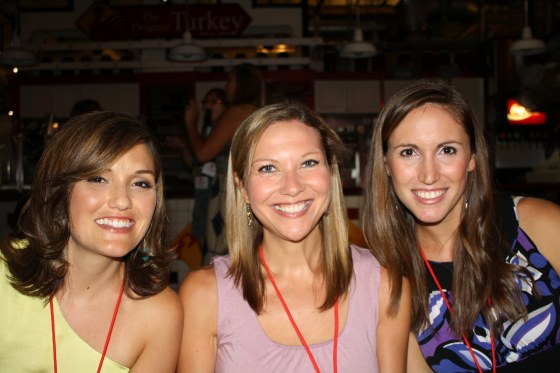 Me, Erin, and Heather
Same people, different order
Erin and I had a little too much fun in the photo booth.
And it all took place here! Market by day, cocktail party by night. 🙂
We're having a great time at here in Philly!