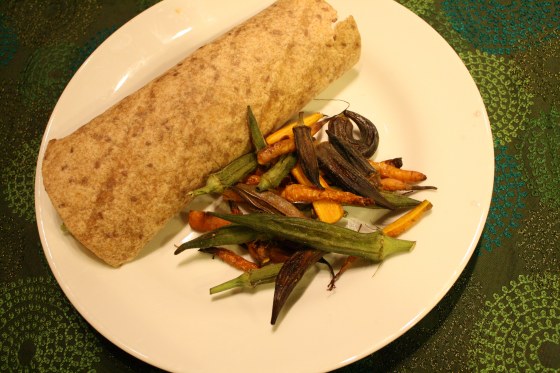 One night last week I volunteered to stay late at work.  I have quite a few out of town trips on the horizon and since I'm a new employee, I don't have a lot of vacation time to use.  So I was grateful for the opportunity to rack up some extra time.
This could have been a "throw something random together" kind of night, but luckily, I was prepared.  When I made the honey bourbon salmon, earlier in the week, I made enough salmon for four servings, which definitely worked in my favor on a busy week night.
I used that salmon to make salmon salad, which I put in tortillas and served with roasted veggies from our CSA.  This recipe  is so easy, let's not think of it as a recipe.  Let's think of it as "something clever to do with leftovers".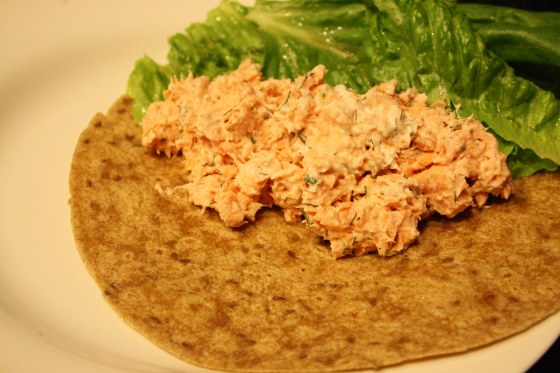 Salmon Salad (serves 2)
10 oz. pre-cooked salmon fillet
1/2 cup fat free Greek yogurt
1 Tbsp. fresh dill, chopped
1/4 tsp. sea salt
fresh ground pepper
Chop salmon until smaller than bite-size pieces.  Combine salmon and all other ingredients.  Stir well.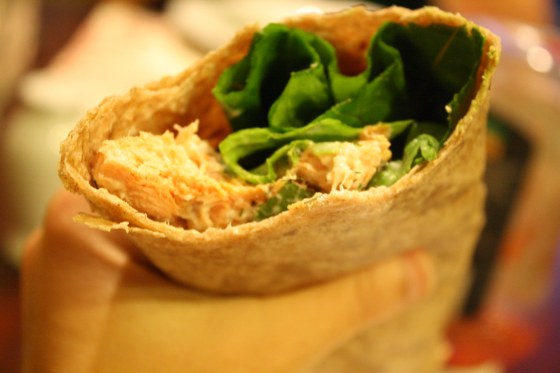 My salmon salad went perfectly with a big piece of romaine lettuce and a nutty whole wheat tortilla.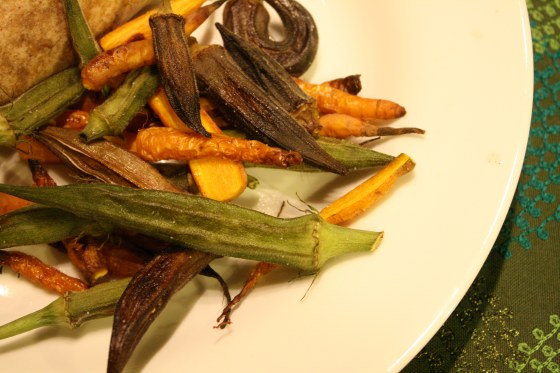 The roasted veggies on my plate were skinny carrots (what I'm calling my CSA carrots these days) and okra, both green and red.  Have you ever seen red okra?  I've never seen anything like it.
After roasting them, they appeared brown.  But before, they were a beautiful reddish purple color.  I'll have to remember to snap a "before" photo next week so you can see what I'm talking about.  Of course, Brad and I ate every single one of the okra we received this week, but I'm hoping for more.
Over dinner, Brad told me that for breakfast and lunch, he basically just does whatever he can to fill his belly, so he can make it to dinner when he knows I'll make something delicious.
That's his little way of saying "compliments to the chef". 😉
What's your favorite way to remake leftovers?