I don't know why this smoothie flavor has never occurred to me before.  It's so simple and so delicious – definitely a must try and a "keeper" as Brad likes to say of some of my better concoctions.
As soon as I saw frozen blackberries at the store this weekend, I knew the fate of those blackberries would be a smoothie.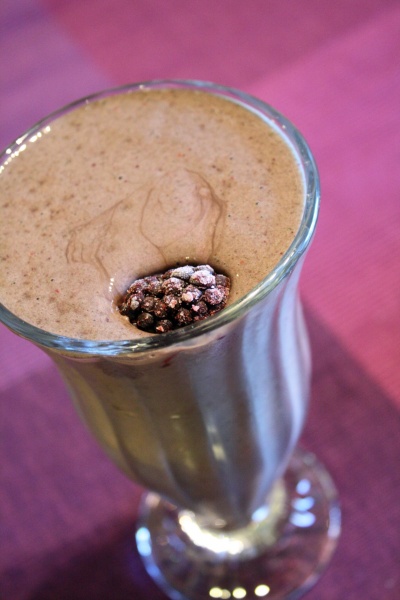 Cold, creamy, and delicious.  When it's 99 degrees in Charlotte, which it has been this week, I want a smoothie almost every single day.
If you're a fan of blackberries, like I am, you've got to try this!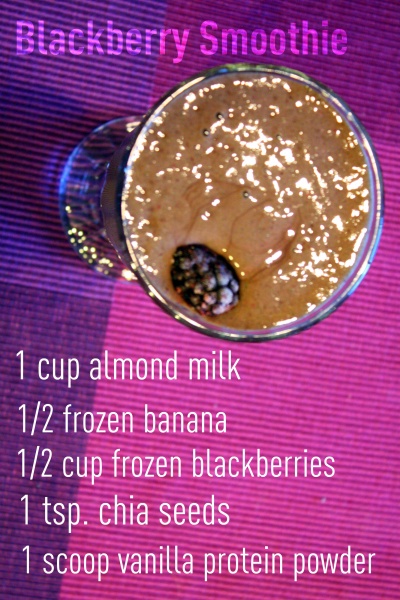 Combine all of the above ingredients in a blender and serve.
I also added two big handfuls of frozen tat soi (Asian spinach).  Spinach or kale would be good additions as well.  I know that some of you guys haven't been converted yet to green monsters.   I really love the addition of greens to my smoothies: they add volume and make my smoothies more nutritious, without altering the delicious taste.
Looking for more great smoothie ideas?
Check out some of my favorites:
Blueberry Smoothie (in a bowl)
Orange Mango Banana Smoothie
Strawberry Chocolate Smoothie
Pumpkin Smoothie
Happy smoothie-ing! 🙂