Flowy skirts that hit just below the knee really make my heart happy.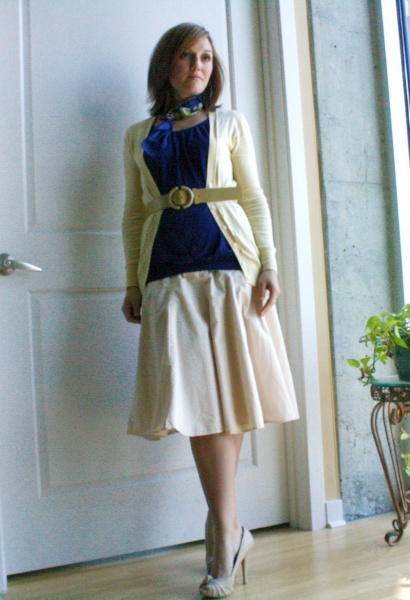 They're easy to dress up with a fancy top — think beading, satin, rich textures.
They're good for work, with what else but a cardigan and belt, as pictured here.
They're also very appropriate for casual wear with a simple top or fitted t-shirt and flat sandals.
I've wore this linen skirt everywhere.  From a fall rehearsal dinner, topping it off with a light sweater with beading and a multi-strand costume pearl necklace, to an outside bar in college with a tank top and Rainbow sandals.
Yes, I've had this skirt forever and it never fails me.  It suits almost every occasion.
It's also one of the only skirts I own that will allow me to sit in the floor and maintain some sense of decency. 😉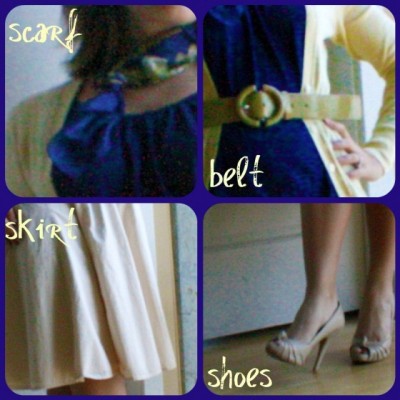 Do you prefer skirts to pants?  What's your favorite kind – flowy and long, straight and knee length, short…?